Indian Textiles on the Maritime Silk Road
By Curationist•May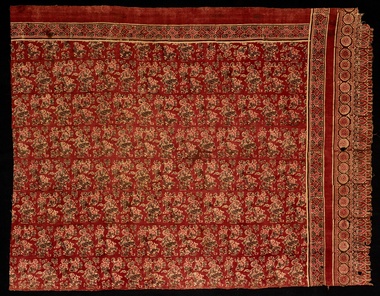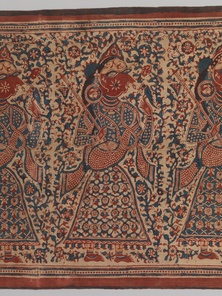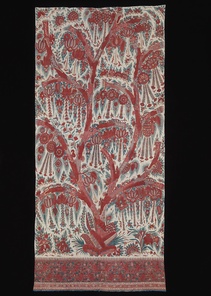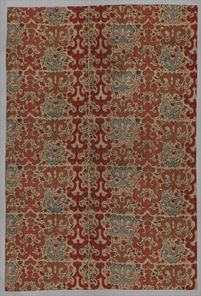 About this Collection
Created by Reina Gattuso.

The oldest archaeological evidence of dyed fabrics in India dates back to 2500 BCE.1 In Southeast Asia, traders along the Maritime Silk Road exchanged Indian textiles for precious spices.2 Indonesians particularly treasured Indian textiles, passing them down as family heirlooms imbued with spiritual meaning.

Before the 1500s, Europeans largely relied on Persian and Arab intermediaries for luxury goods from Asia. In the 1490s, the Portuguese sailed around the Cape of Good Hope to establish the first direct sea route between Europe and Asia. Dutch traders quickly followed. The Dutch government chartered the Dutch East India Company (Verenigde Oostindische Compagnie, or VOC) in 1602. For almost two centuries, the VOC traded, massacred, and plundered its way to dominance of the global spice trade.

This collection includes a sample of Indian fabrics from the 14th to the 18th century. The oldest, a piece of dyed 14th- or 15th-century Gujarati cotton fabric found in Indonesia, predates Dutch colonialism. Others were commissioned or traded by the VOC.

The collection includes examples of kalamkari and patolu techniques, as well as lightweight cotton chintz. The textiles display a combination of Indian, Indonesian, and European designs meant for various external markets, reflecting the trade influences of the era.

CITATIONS
1 The Victoria and Albert Museum. "Indian Textiles: Nature & Making." Google Arts and Culture, artsandculture.google.com/story/indian-textiles-nature-making-victoria-and-albert-museum/YAUROUQuPAXOJw?hl=en. Accessed 21 March 2022.

2 "Maritime Silk Road." Wikipedia, Wikimedia Foundation, 23 Feb. 2022, https://en.wikipedia.org/wiki/Maritime_Silk_Road. Accessed 21 March 2022.
Save this work.
Start an account to add this work to your personal curated collection.