Patolu with Elephant Design
Metropolitan Museum of Art, New York, NY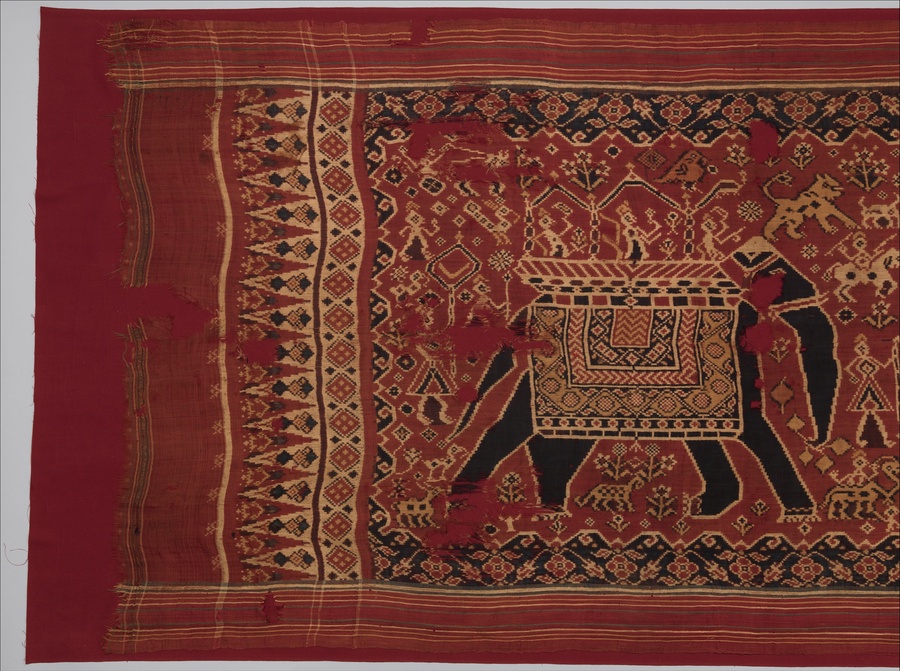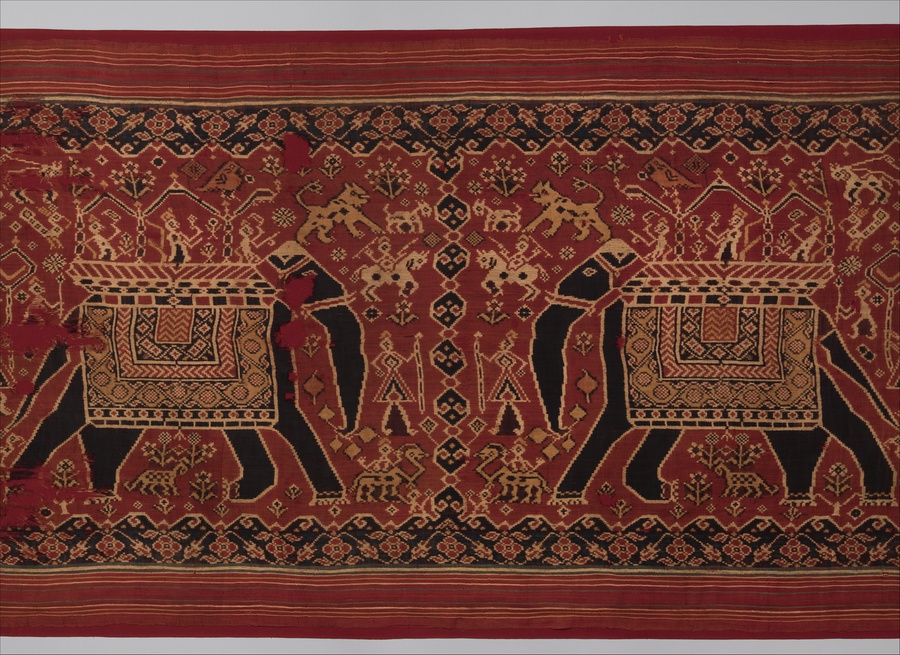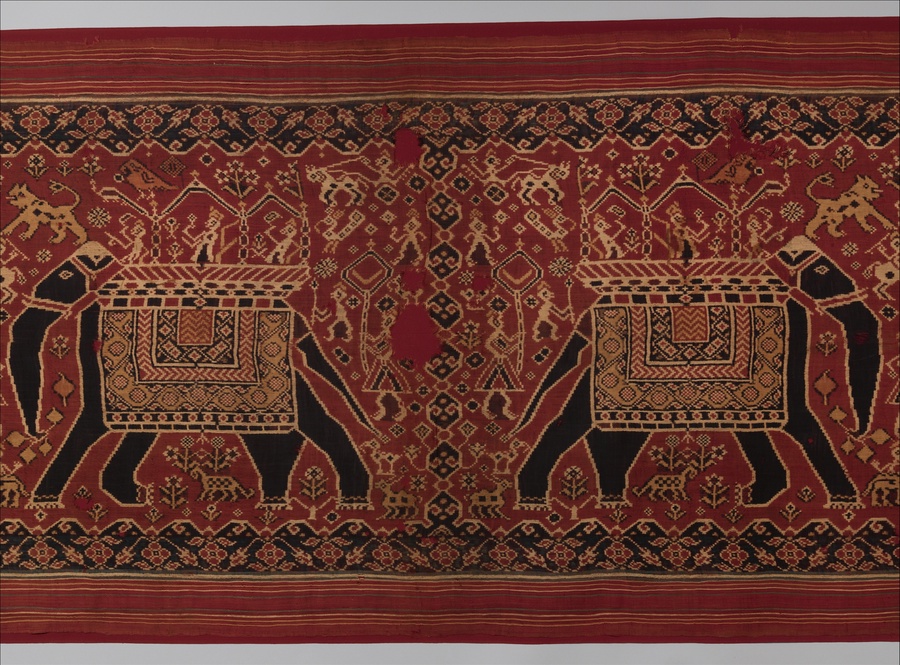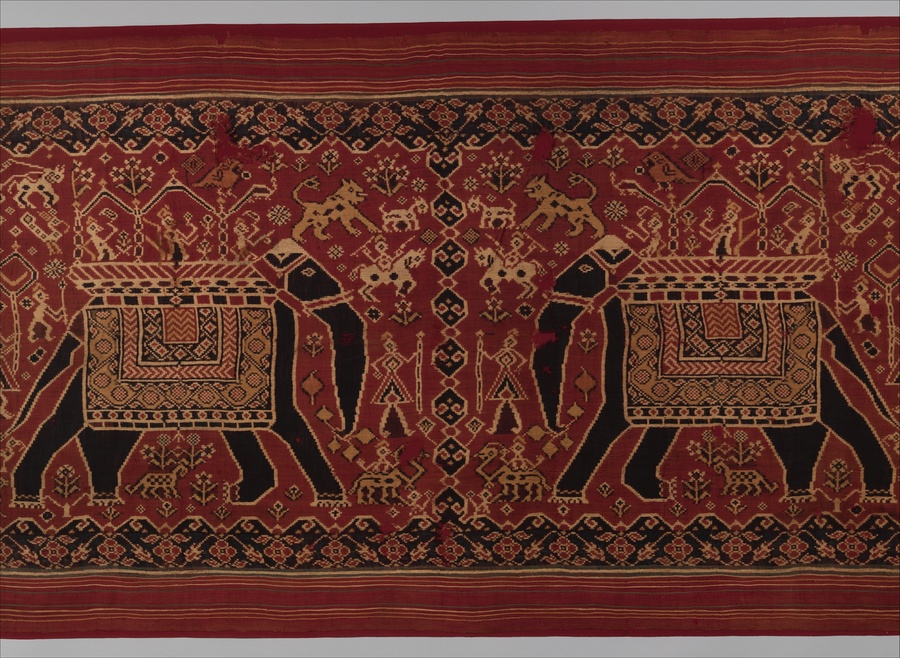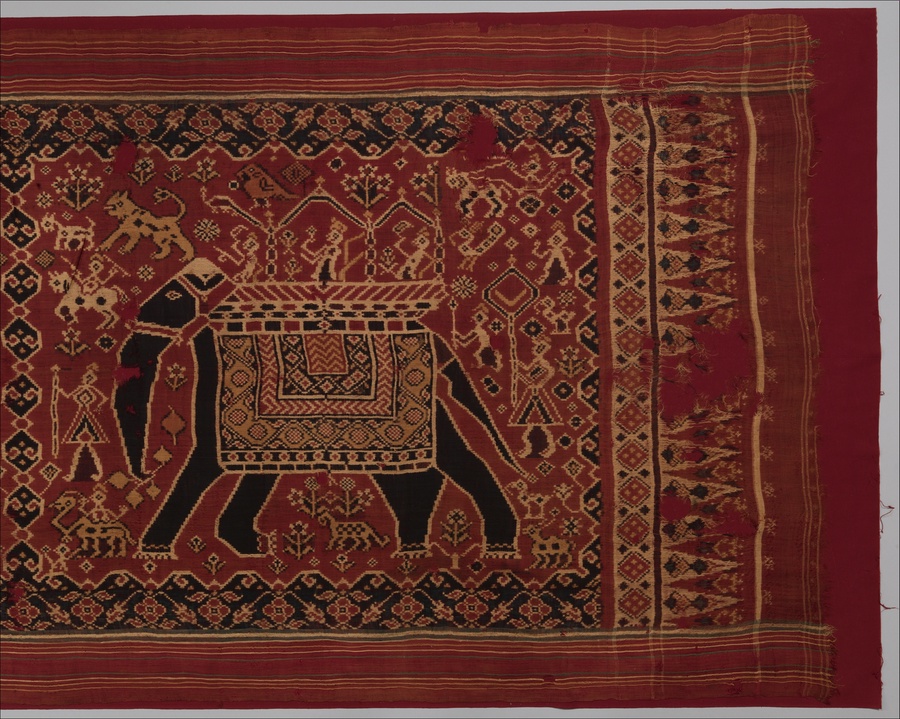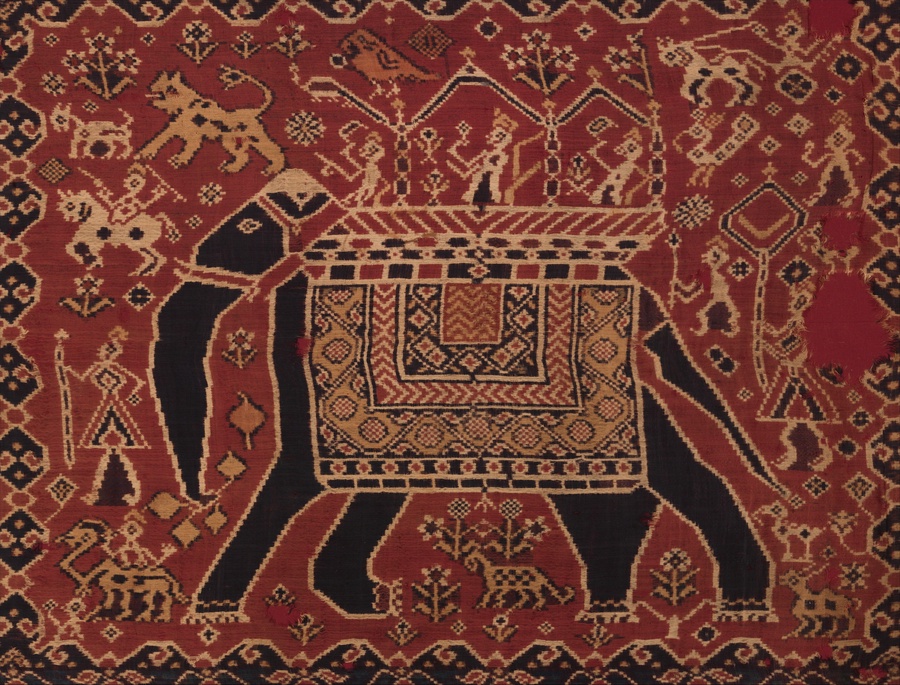 About the work
Patola, plural for patolu, are made using a skilled and labor-intensive process where the full design of the textile is dyed before the act of weaving begins. Typically made with silk, these fabrics were given to Indonesian rulers by the Dutch East India Company to secure trading privileges in Indonesia. One with this level of intricacy must have been an honor to receive. A similar example can be found in the collection of the Art Institute of Chicago Gujarat, Patolu, 18th/19th century, Art Institute of Chicago. Art Institute of Chicago, https://www.artic.edu/artworks/180287/patolu. Accessed 24 May 2022.
Save this work.
Start an account to add this work to your personal curated collection.
Work details
Help us improve the metadata.
Is something is missing?