Sitsen sprei met het wapen van Amsterdam, gestikt en groen gevoerd
Rijksmuseum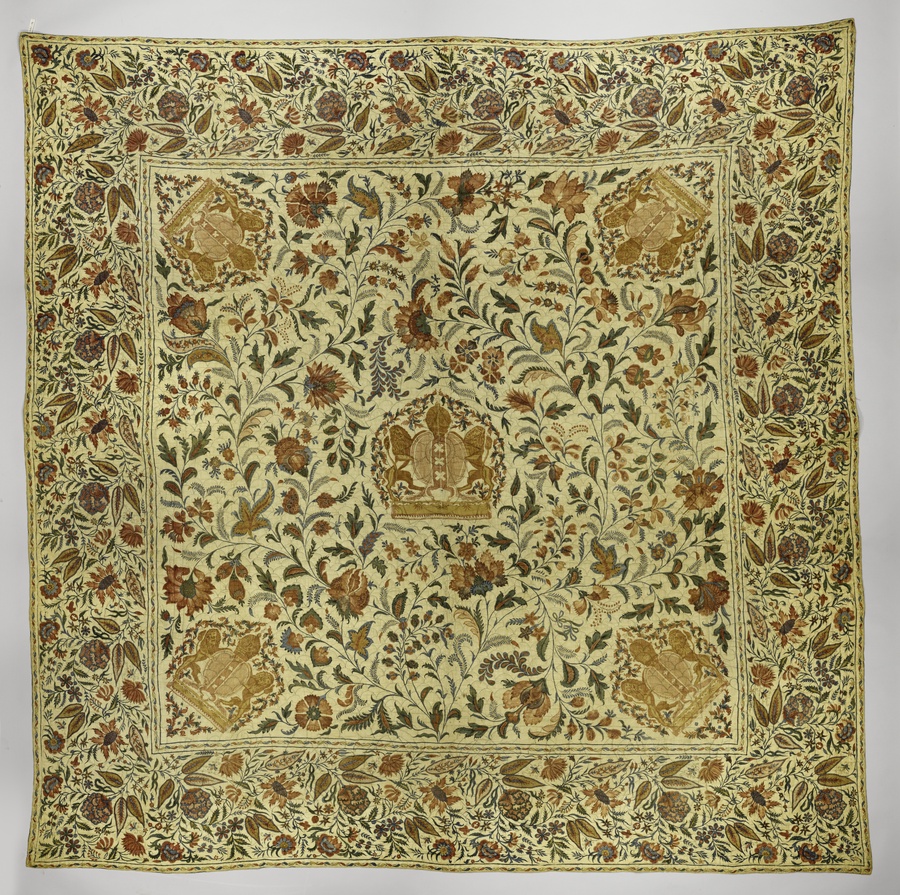 About the work
This bedspread uses a chintz style of block printed or painted cotton fabric originally from Golcanda, modern-day Hyderabad. Chintz found popularity in Europe as early as Vasco da Gama's preliminary voyages to the region in the late 15th century. Incorporating a coat of arms demonstrates the reach of European values and the authority of the Dutch East India Company over textile production in India and the region.
Save this work.
Start an account to add this work to your personal curated collection.
Work details
Help us improve the metadata.
Is something is missing?