Fragment of Mawa' or Ma'a (Sacred Heirloom Textile)
Art Institute of Chicago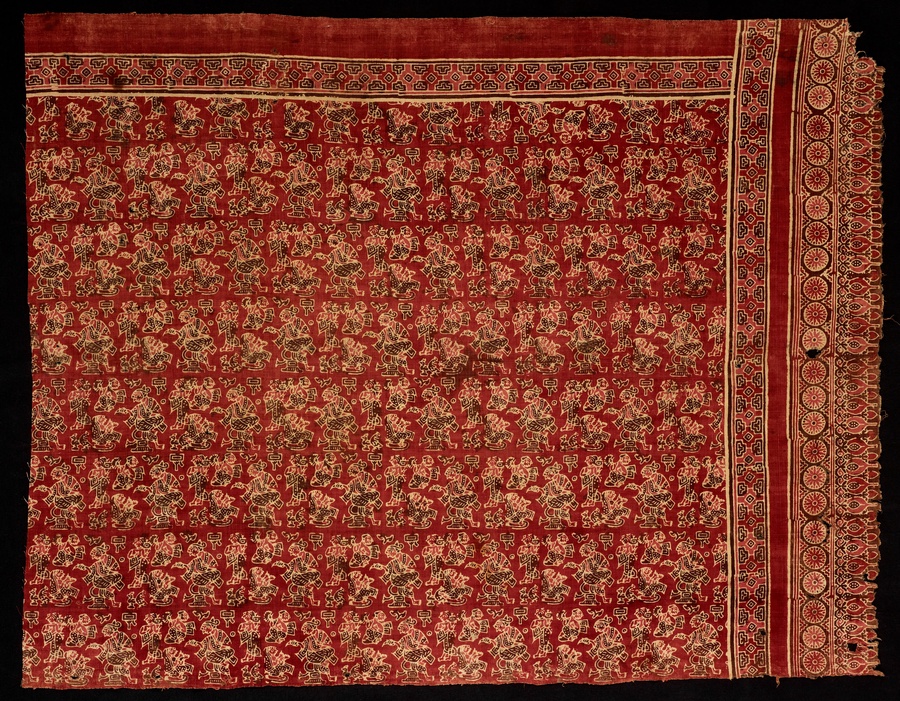 About the work
Textiles such as this fragment were made in Gujarat, India for Indonesian consumers. An ornamental pattern runs throughout the cloth and features a seated man surrounded by three smaller figures and a domesticated bird. Its creation dates to the fifteenth century because of its chemical makeup and the inclusion of the Jain sage's protruding eye. The fragment is considered to be a rare find today though it was not uncommon for Indonesian families to preserve such textiles for use down through the generations.
Save this work.
Start an account to add this work to your personal curated collection.
Work details
Help us improve the metadata.
Is something is missing?