The Beauty Remains: Decoding "The Wilde Woman of Aiken"
By Colony Little•May 2022•11 Minute Read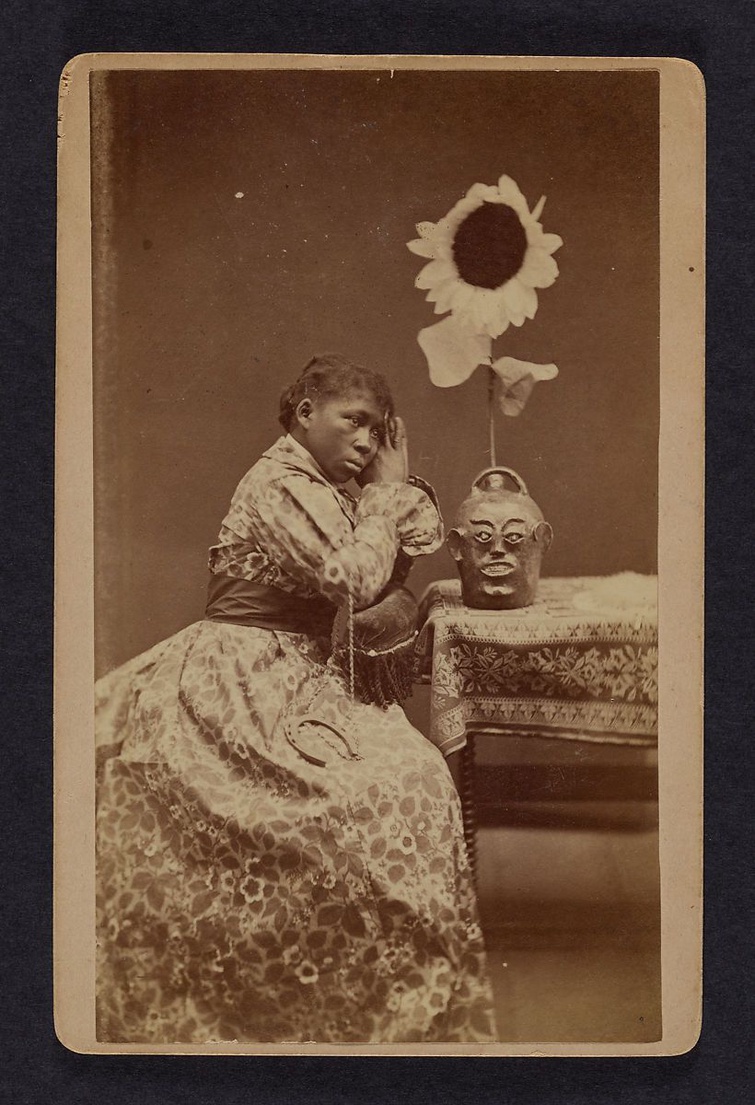 James A. Palmer, The Wilde Woman of Aiken, from the Aiken and Vicinity series, 1882. Metropolitan Museum of Art. A young Black woman sits next to an Edgefield face jug and popular symbols of the Aesthetic Movement.
As photography gained in both popularity and access in the late 19th century, a post-Reconstruction portrait of a young African American woman raises questions about agency, consent, and the definition of beauty.
Colony Little (she/her/hers) is a Raleigh-based freelance writer and the creator of Culture Shock Art, a site dedicated to the synergies among art, music, and design. As a Black woman with familial ties to the South, Little presently writes with a particular focus on amplifying the artistic voices of Black creators who are influenced by and create work in the American South. Freelance writing credits include Artnet News, ARTnews, The Art Newspaper, ARTS.BLACK, CARLA, Hyperallergic, W Magazine, and Walter Magazine in North Carolina. Little was a 2020 recipient of the Andy Warhol Foundation Arts Writers Grant.