Power Figure (Nkisi Nkondi)
Brooklyn Museum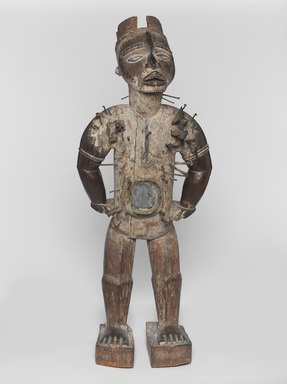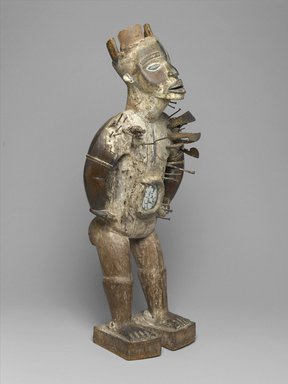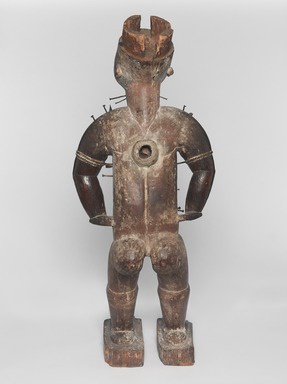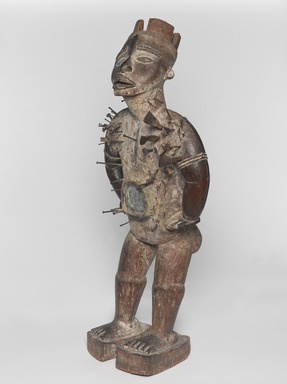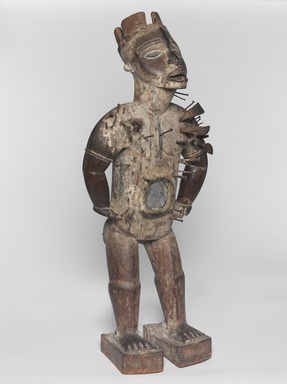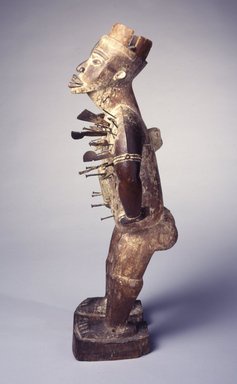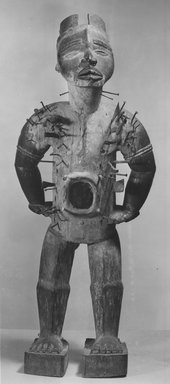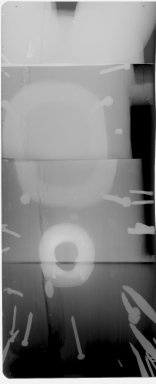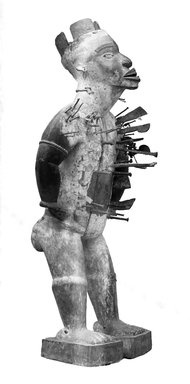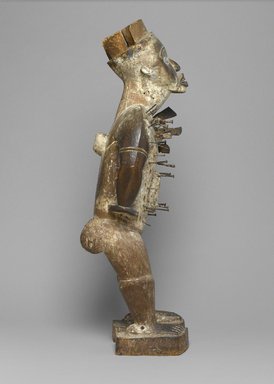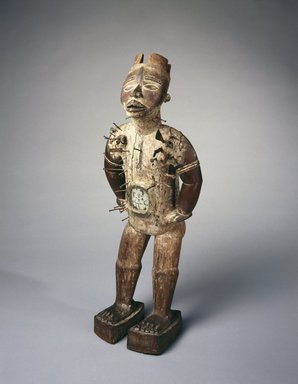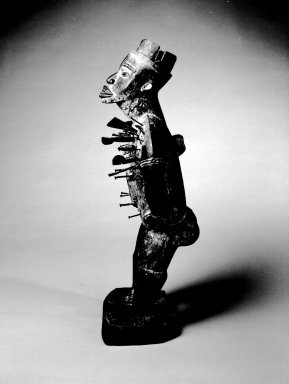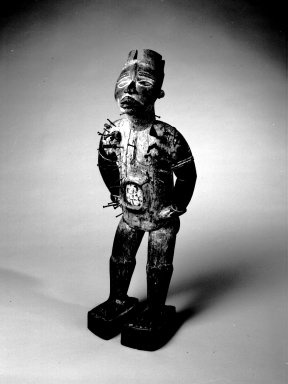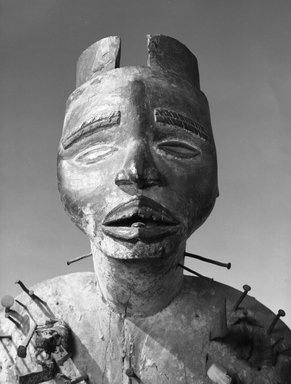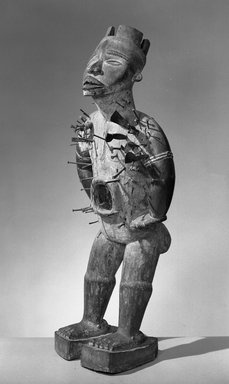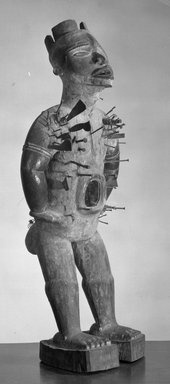 About the work
Nkisi Nkondi figures are spiritual vessels created by sculptors from the Republic of Congo. Nkisis are protective spirits typically depicted as standing figures with hands on hips. They are sculpted from clay, wood, metal, and other materials. A cavity in this figure's stomach would have housed medicinal and spiritual objects to ward off malevolent factors. Objects piercing the figure and the pose further assert the figure's divine power and willingness to protect its owner.
Save this work.
Start an account to add this work to your personal curated collection.
Work details
Help us improve the metadata.
Is something is missing?