No. 615, The Way the Negro Race is Dying Out: Mrs. Whitaker and her Children
National Museum of African American History and Culture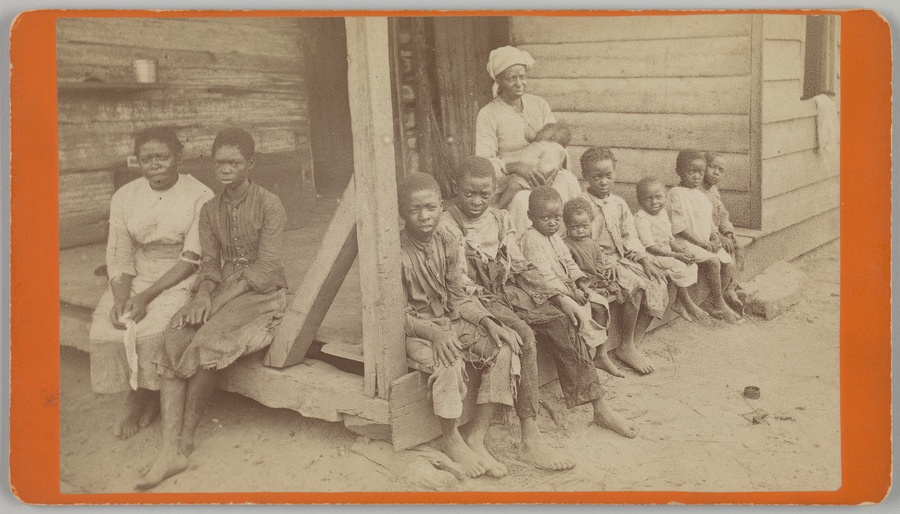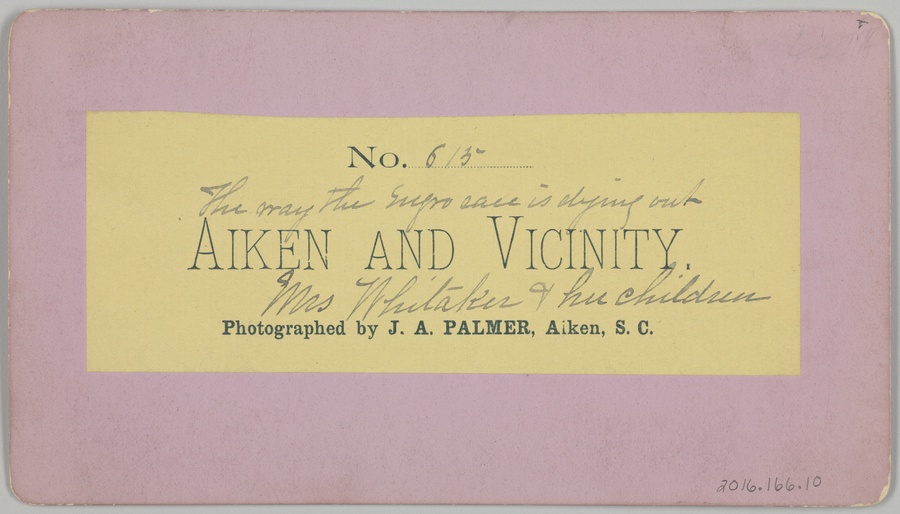 About the work
J. A. Palmer was an Irish-born photographer living in the American South. After serving in the Union Army he relocated to Aiken, South Carolina. There he produced his Aiken and Vicinity series, which documented life during and after Reconstruction.Palmer was one of few white photographers focused on African American people in the South, however many of his images carried racial bias. In this photo of a black family in Aiken, Mrs. Whitaker nurses an infant on a porch where her ten other children sit. On the backside of the card, a handwritten note on the label remarks, "The way the Negro race is dying out". This mindset is in great contrast to the self-authored portraits of free black Americans also popular at the time.
Save this work.
Start an account to add this work to your personal curated collection.
Work details
Help us improve the metadata.
Is something is missing?