Face Harvest Jug
Metropolitan Museum of Art, New York, NY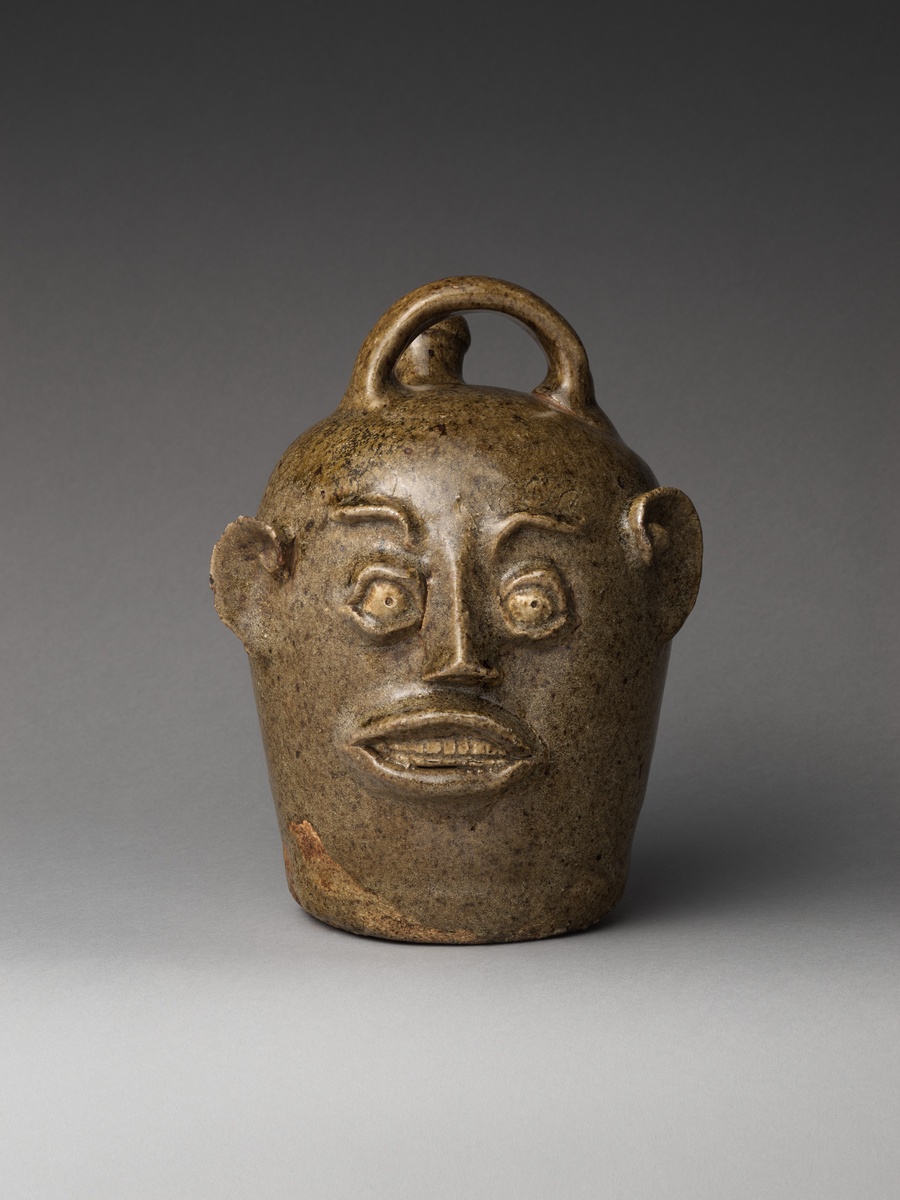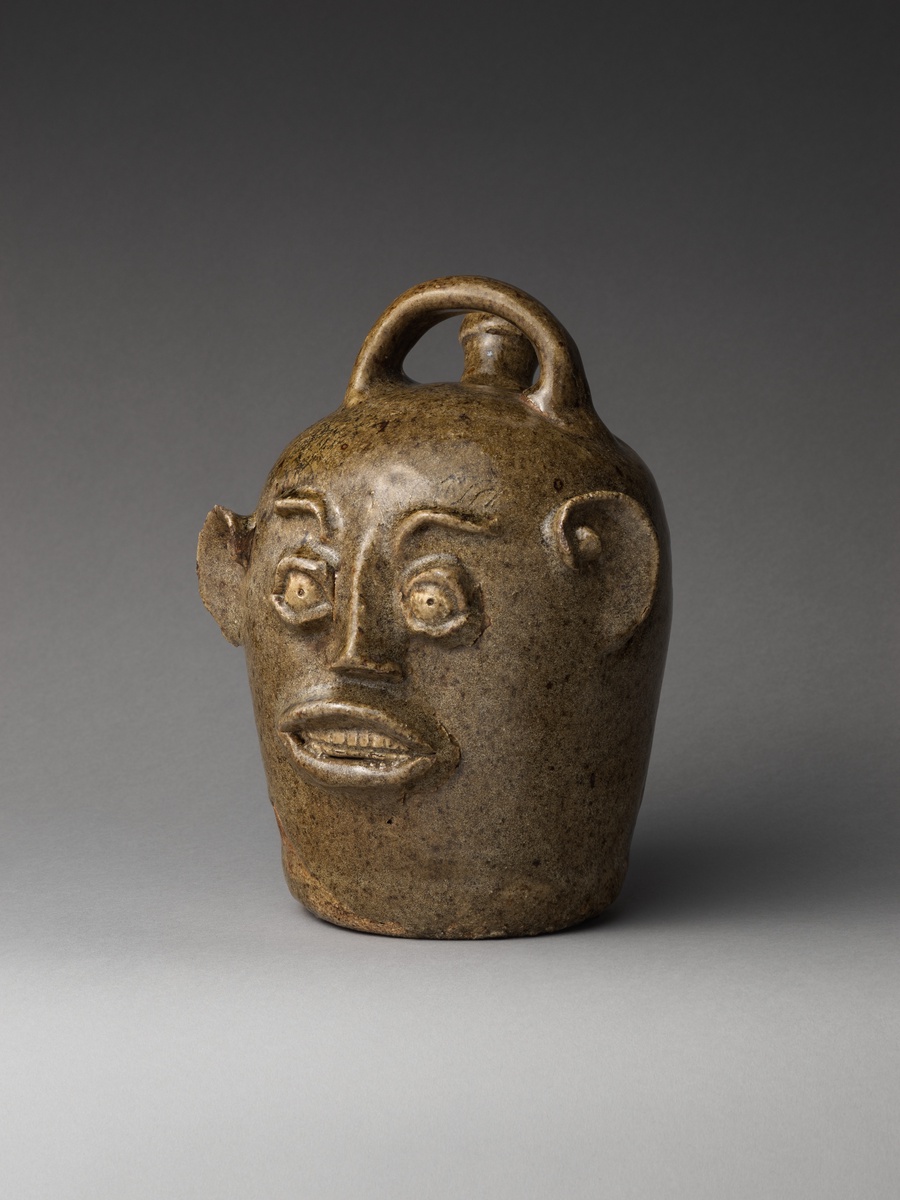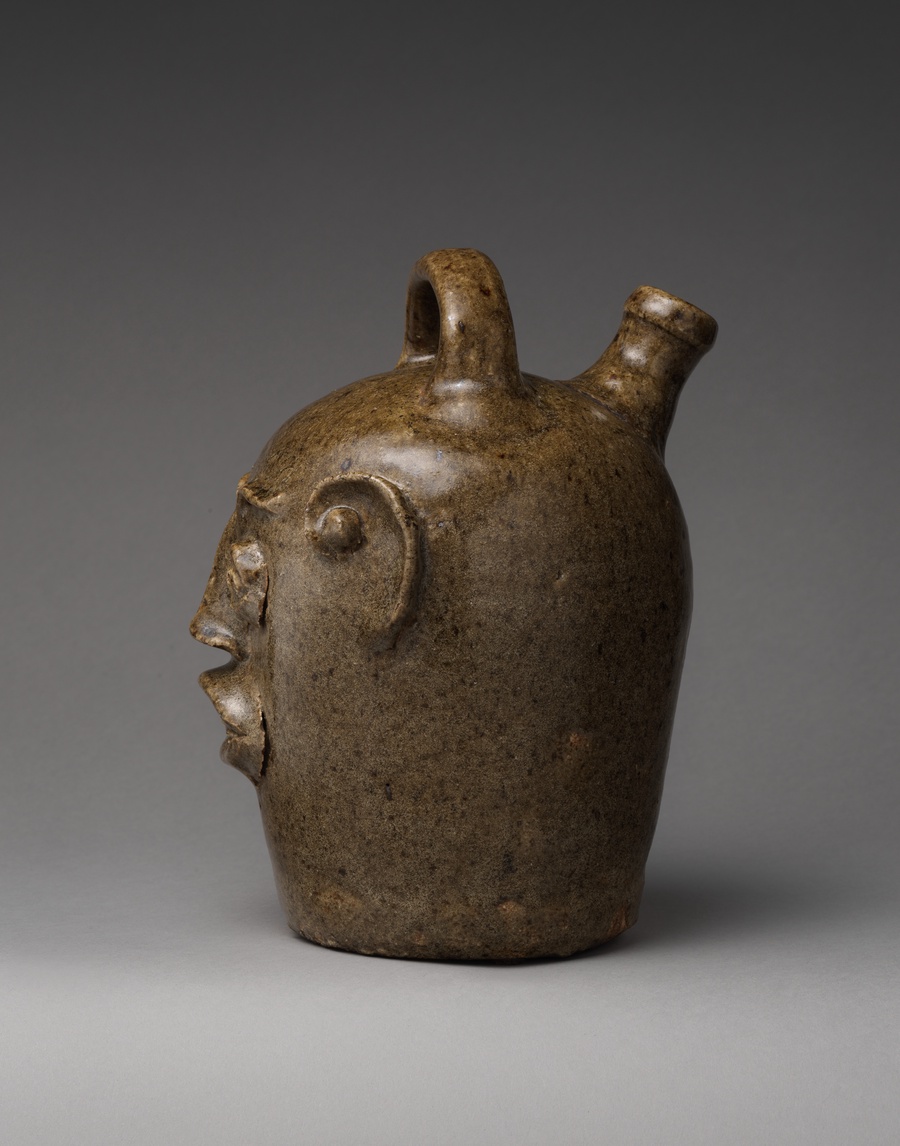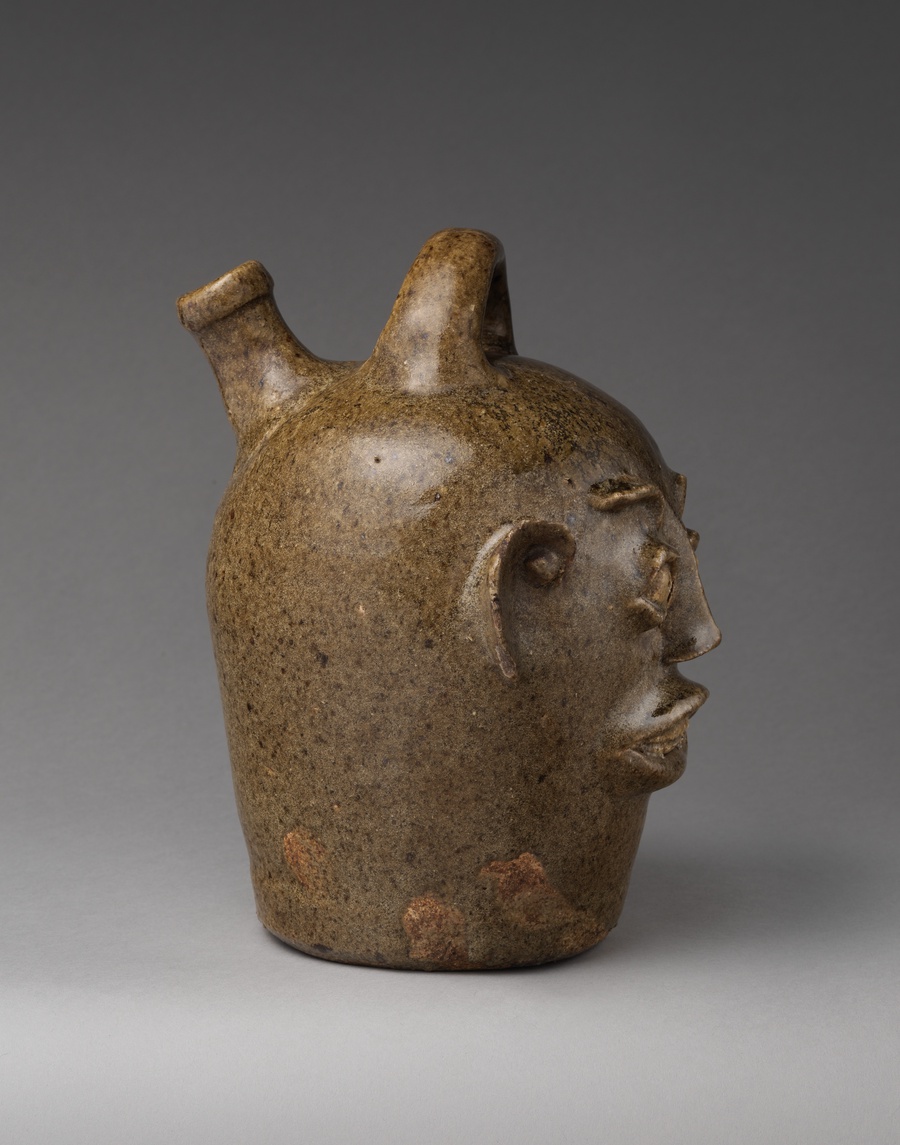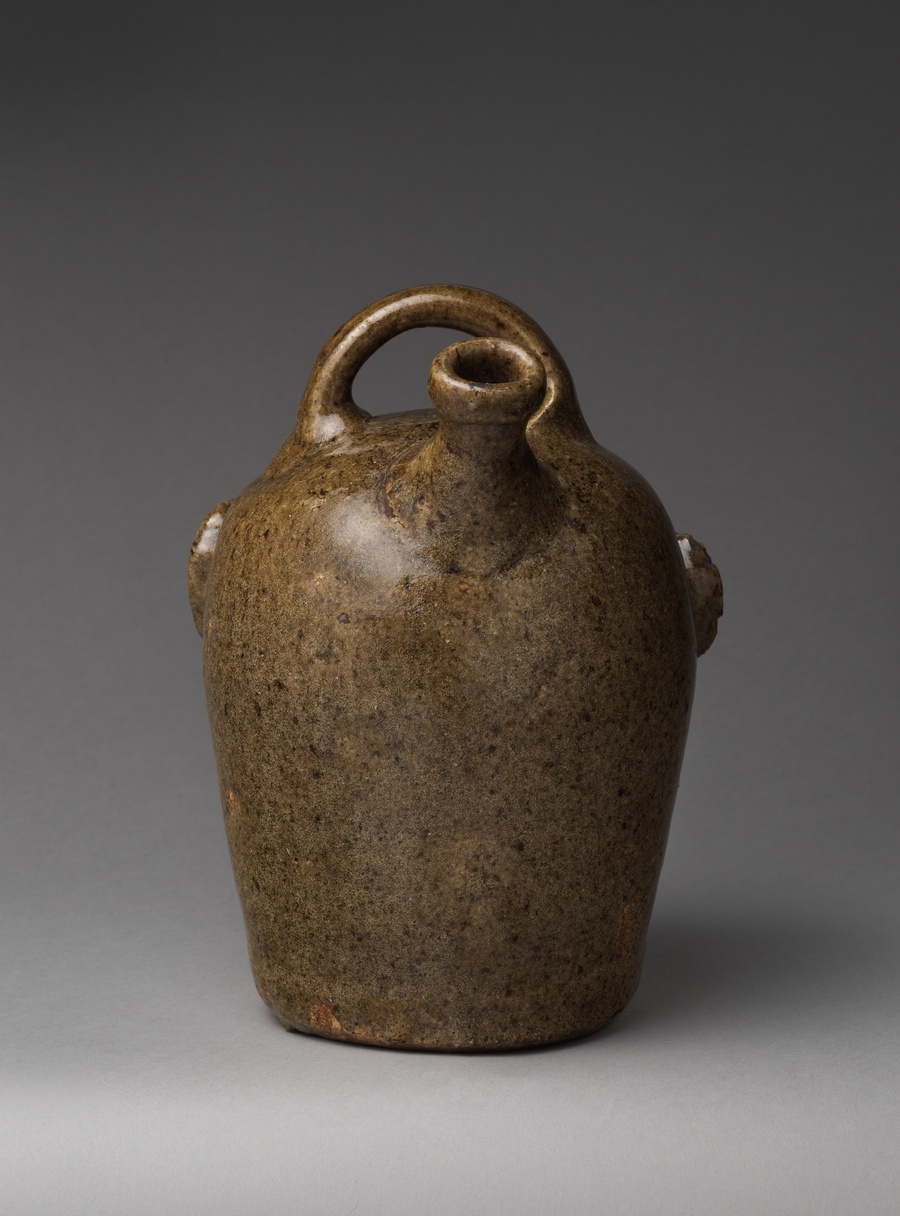 About the work
In the Antebellum South, enslaved African Americans created many of the vessels used on plantations. Potters drew on British, West African, East Asian, and Indigenous pottery practices and used clay from the Savannah River banks.Harvest jugs or monkey jugs were a common form of colonoware used to hold drinking water or other rations. When their owner died they could be filled with ritual objects and serve as grave markers. These jugs were often molded with exaggerated facial features, however the face on this jug appears more realistic than other face jugs from the period. Both Black and white potters were known to produce face jugs, illustrating the influence of African American craft.
Save this work.
Start an account to add this work to your personal curated collection.
Work details
Help us improve the metadata.
Is something is missing?