Maya Deities and Nobles in Living Jade
By Reina Gattuso•July 2022•15 Minute Read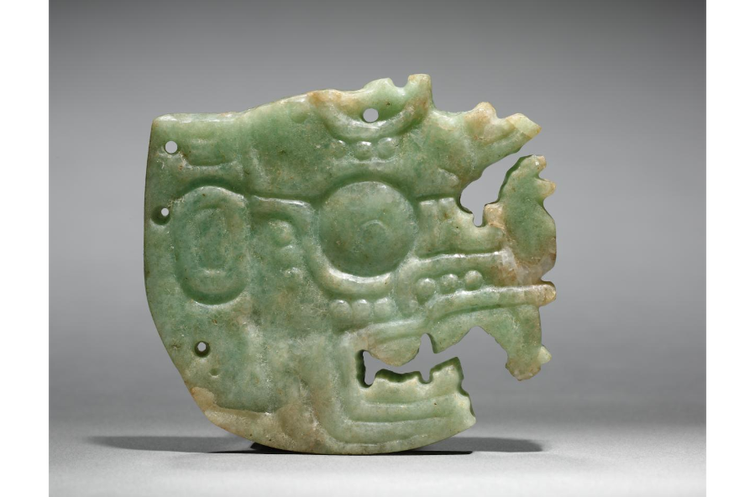 Unknown, Crown Ornament (Hu'unal), 250-900. Cleveland Museum of Art. In Mesoamerica, elites wore jade on their royal garb as a connection to the spiritual realm.
Ancient Maya people revered jade as a living stone that embodied sacred water, breath, and regeneration. Representations of deities and nobles in jade reveal the ancient Maya cosmovision. To understand these artifacts in context, modern people must question the colonial legacy in Mesoamerican archaeology.
Reina Gattuso is a content writer on the Curationist team, and an independent journalist covering gender and sexuality, arts and culture, and food. Her journalism connects analysis of structural inequality to everyday stories of community, creativity, and care. Her work has appeared at Atlas Obscura, The Washington Post, Teen Vogue, The Lily, POPSUGAR, and more. Reina has an MA in Arts and Aesthetics (cinema, performance, and visual studies) from Jawaharlal Nehru University in New Delhi, India, where her research focused on sexuality in Hindi film. She writes and teaches writing to high school students in New York City.