Figural Pendant
Walters Art Museum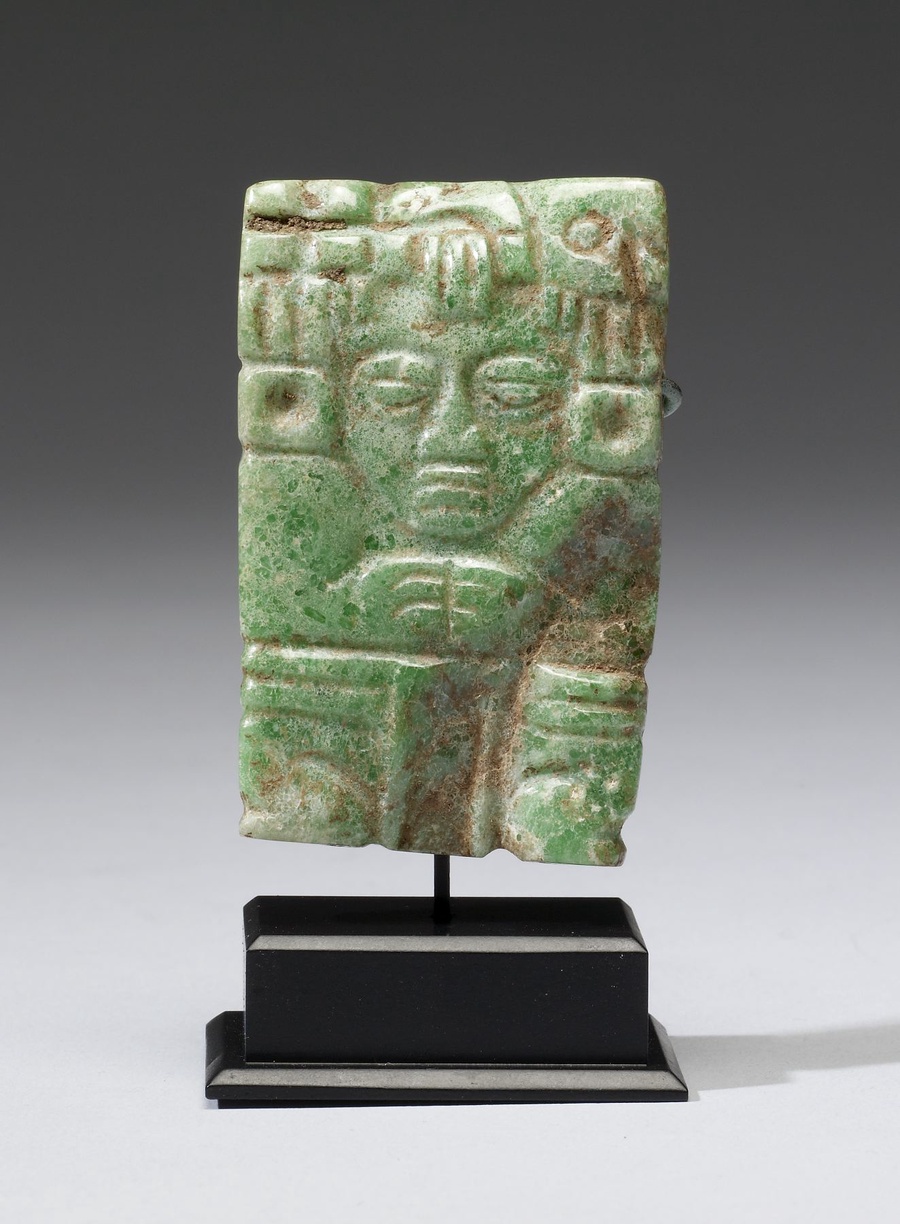 About the work
Jade and its variants are very hard and durable stones. Jade, which lands near a 7 on the Mohs scale of hardness, is nearly as hard as steel. Mesoamerican artists working with the material had to be patient and extremely skilled. Utilizing other hard rocks, artists hit the jade they were working on to shape it. Cuts, incised decorations, and holes were made with reeds and flint blades. Due to the stone's composition and the laborious process of shaping it, carvings were often done in low relief. The figure on this pendant is flattened yet their ear gauges and headdress, both signs of nobility, are rendered with detail.
Save this work.
Start an account to add this work to your personal curated collection.
Work details
Help us improve the metadata.
Is something is missing?