Pair of Earflare Frontals
Metropolitan Museum of Art, New York, NY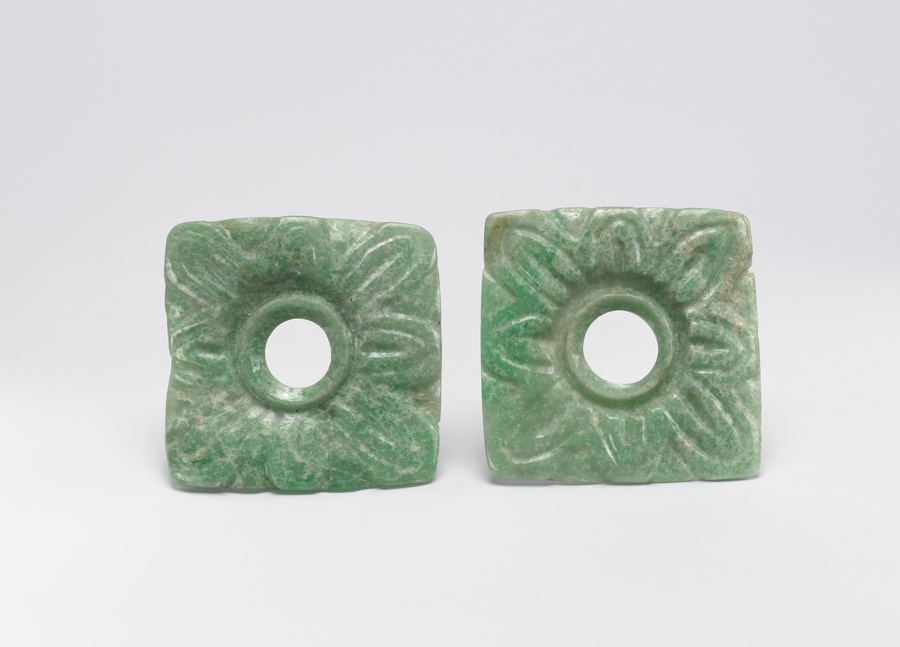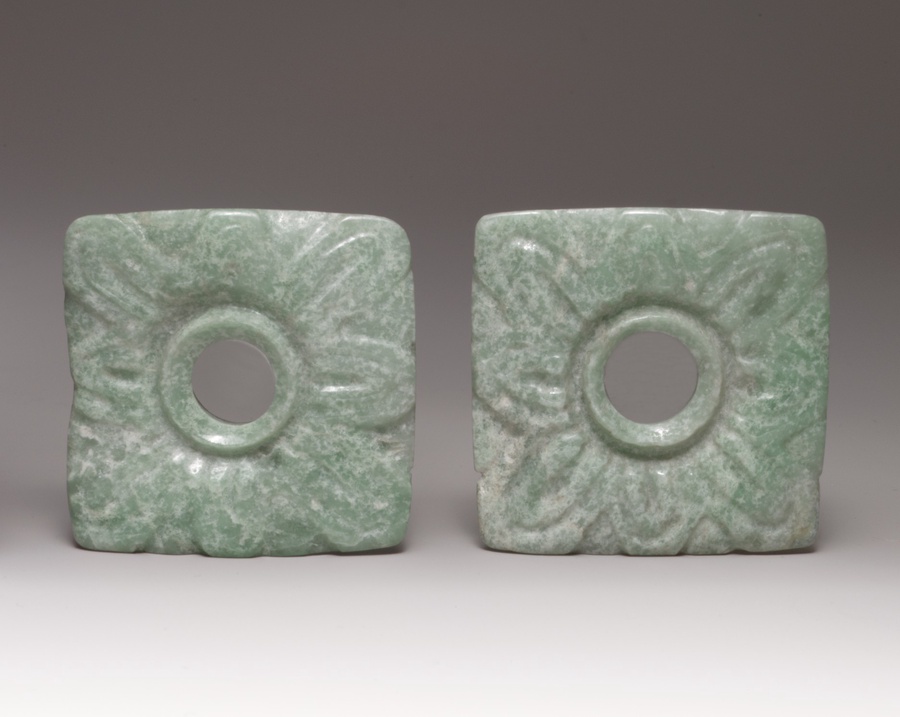 About the work
Ear stretching is an ancient form of body modification. Jewelry or plugs are inserted into piercings, increasing in size over time. In Mesoamerica, ear spools were worn by men and women. The Náhuatl word for the ornaments is "nacochtli." Nacochtlis are made from metal, stone, leather, bone, or wood. They were a marker of social status, military rank, or divinity, and were notably worn by midwives. Jade is a symbol of fertility and the floral motif on this pair of gauges reinforces the stone's fecund and life-like qualities.
Save this work.
Start an account to add this work to your personal curated collection.
Work details
Help us improve the metadata.
Is something is missing?