Stories and Style in Early Modern Anatomical Illustration
By Tracy Molis•August 2023•11 Minute Read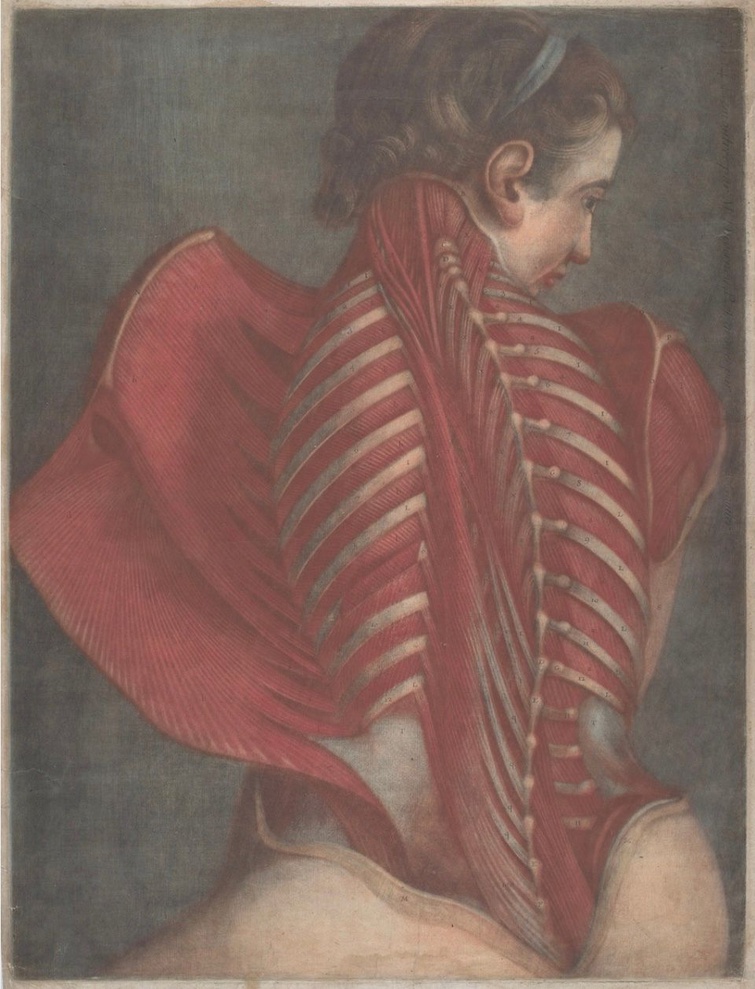 Jacques-Fabien Gautier Dagoty, L'Ange anatomique (The Anatomical Angel), or Dissection of a Woman's Back, 1746. National Gallery of Art, public domain.
In the early modern period, anatomists and illustrators teamed up to create the most comprehensive guides on human anatomy then available. Examining the visual styles and symbolism of these anatomical illustrations can reveal a glimpse into their viewpoints around the body that still reverberate today.
Tracy Molis is an artist and adjunct professor in Visual Arts and Archaeology based in Brooklyn, NY. Her work, which includes paintings and archaeological illustrations, has been exhibited in galleries such as Nagel Draxler Kabinett, Berlin, Kai Matsumiya, New York, Clima, Milan, and Night Gallery, Los Angeles. She co-teaches the interdisciplinary course "Science and Art in Archaeological Illustration" with Archaeologist Zoë Crossland at Columbia University. Molis has worked with students at the New York City Archaeological Repository to create illustrations for artifacts in their collection and question the ways we represent the past.