Dust Deferred: The Invisible Care and Humility in Maintaining Our Spaces
By Sam Bennett•August 2023•15 Minute Read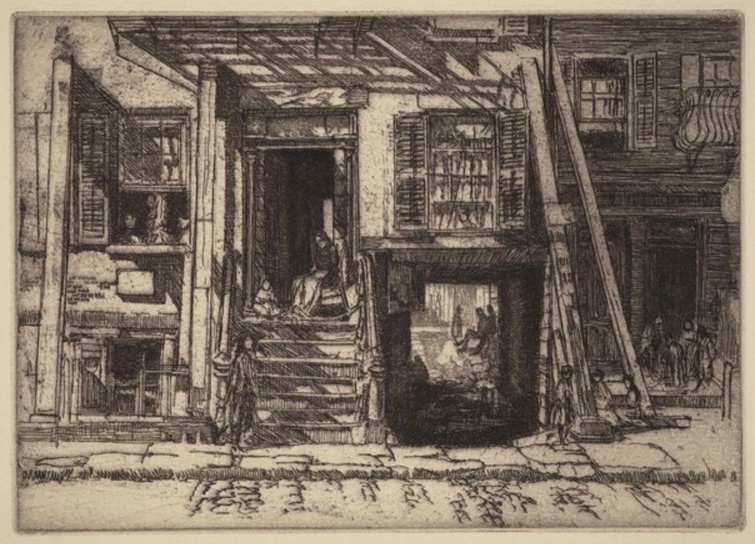 Charles Henry White, The Condemned Tenement, 1906. National Gallery of Art, public domain.
By considering dust and the humble broom, we can recognize the value of maintenance and reflect on our own responsibilities to care for and preserve the spaces we inhabit.
Sam Bennett is a 2023 Curationist Fellow. She is a repair artist, ethnographer, and designer with expertise in the fields of space, materials, and objects. She believes in slow research that minimally impacts our planet and advocates for human well-being. Her personal research is focused on consumerism, accumulation, and repair of objects in the domestic space and in the waste stream. She is the founder of The Things We Keep, a collection of stories about people's most special things. She also runs Clever/Slice, a space for creatives to share in-progress work, while dismantling the classic critique. Most recently she co-created Repair Shop with Rachel Smith, which explores the line between object-based mending practices and other modes of "making do." Currently, Sam is a sustainability strategist at Hyloh, collaborating on projects focused on New York City's reuse systems. In 2022, she was a Maintainers Movement fellow and completed residencies at Pocoapoco in Oaxaca and LMCC on Governors Island. In her free time, she darns and writes letters on one of her five typewriters.