The Playful Menageries of Menuki and Tsuba
By Curationist•August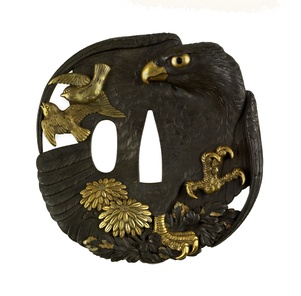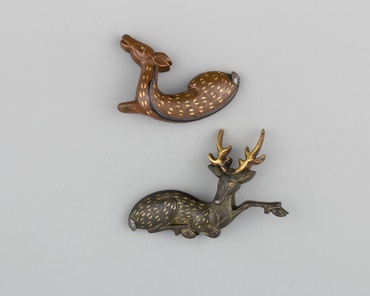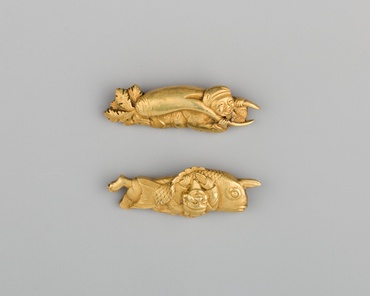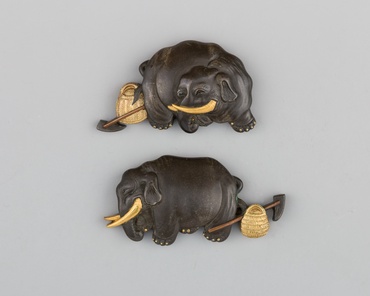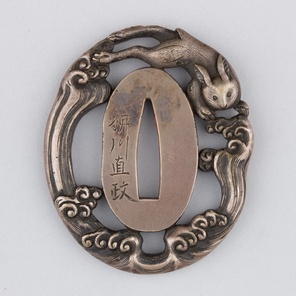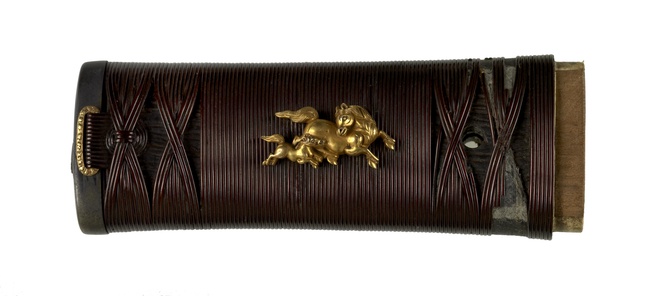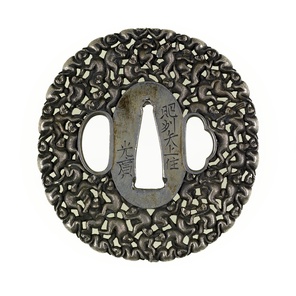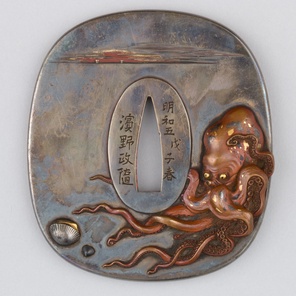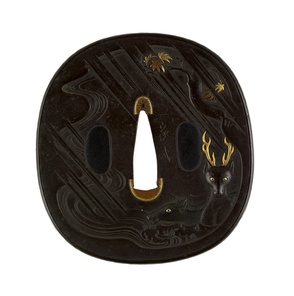 About this Collection
Created by Reina Gattuso.

For more than a thousand years, Japanese sword makers crafted a rich vocabulary of practical and decorative elements. Swordsmiths outfitted samurai, feudal Japan's elite fighting and administrative class. Master swordsmiths, often presiding over esteemed workshops, fashioned the sword blades. Then, they commissioned other craftspeople to create the sword's additional elements. Two of these elements are menuki and tsuba.

Menuki are pairs of ornaments, resembling brooches, that help the user grip the sword. Sword makers originally developed menuki to cover the nails (mekugi) on a sword's hilt (tsuka).

Tsuba are guards that separate the hilt of the sword from the blade. Tsuba originated as early as the third century CE as simple iron rings that kept the user's hand from slipping.

Eventually, sword makers began crafting ornamental tsuba and menuki made of gold, silver, copper, and other precious metals. Their details are meticulous and playful, depicting nature scenes, popular stories, and abstract designs. Today, museums often collect menuki and tsuba as standalone objects, separate from their original blades.

This collection features tsuba and menuki from the 1600s–1900s. It highlights the delightful, often comical use of animal imagery in these small masterpieces. Japanese myth is full of animals, each with their own symbolic meaning. This meaning was often a reflection of their place in the zodiac. The lively, strikingly detailed animals portrayed on swords also reflect the long tradition of Japanese artists drawing on the natural world. Sometimes fierce, sometimes funny, the querulous monkeys, beneficent elephants, and mighty crustaceans that scamper across these objects likely accompanied warriors into battle—and lived to tell the tale.
Save this work.
Start an account to add this work to your personal curated collection.