Sword Guard (Tsuba) Depicting Eagle Preying on Monkey (猿捕食猛禽図鐔)
Metropolitan Museum of Art, New York, NY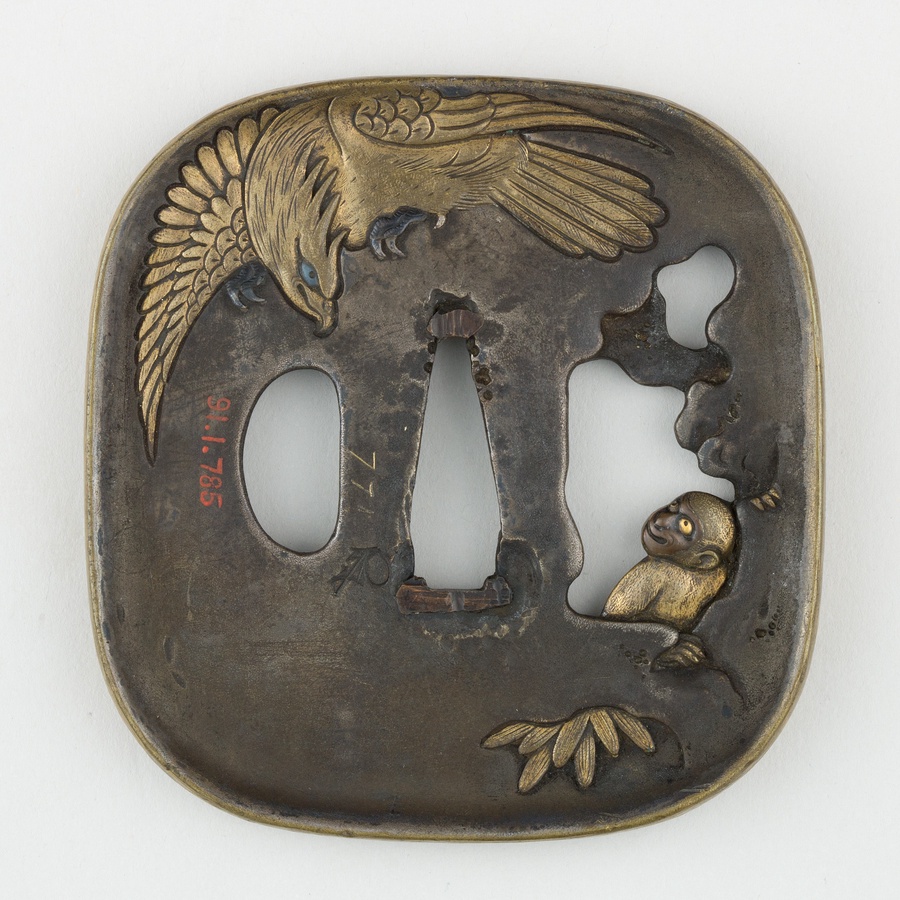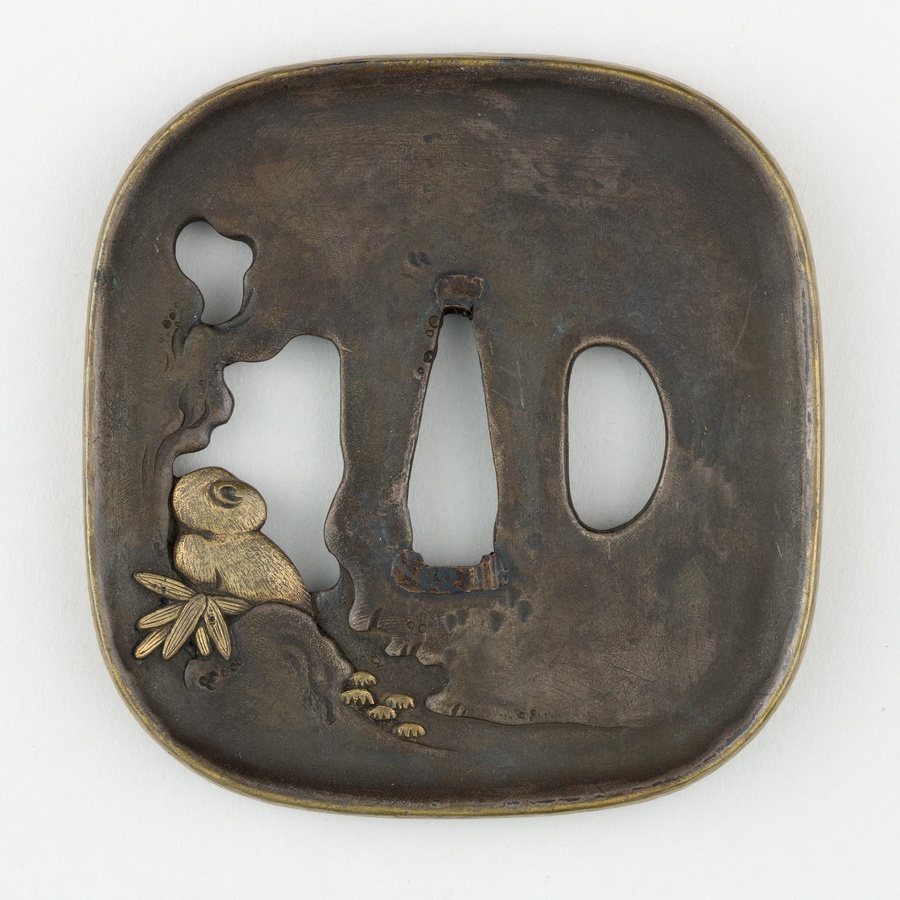 About the work
In this tsuba, or Japanese sword guard, a fierce eagle swoops down onto a monkey, who tries to hide in a tree. Eagles, like other birds of prey, often symbolize a martial spirit, a fitting subject for a sword. This tsuba was made in the 19th century. Around the same time, increasing contact with the West forced elites to rethink Japanese national identity. Eagles became a useful symbol for a modern military force. In Kawanabe Kyōsai's Eagle Attacking a Monkey https://www.metmuseum.org/art/collection/search/54604, for example, the swooping eagle represents Japan's emergence as an aspiring global power.
Save this work.
Start an account to add this work to your personal curated collection.
Work details
Help us improve the metadata.
Is something is missing?