Tsuba with a Hawk, Sparrows and Chrysanthemums
Walters Art Museum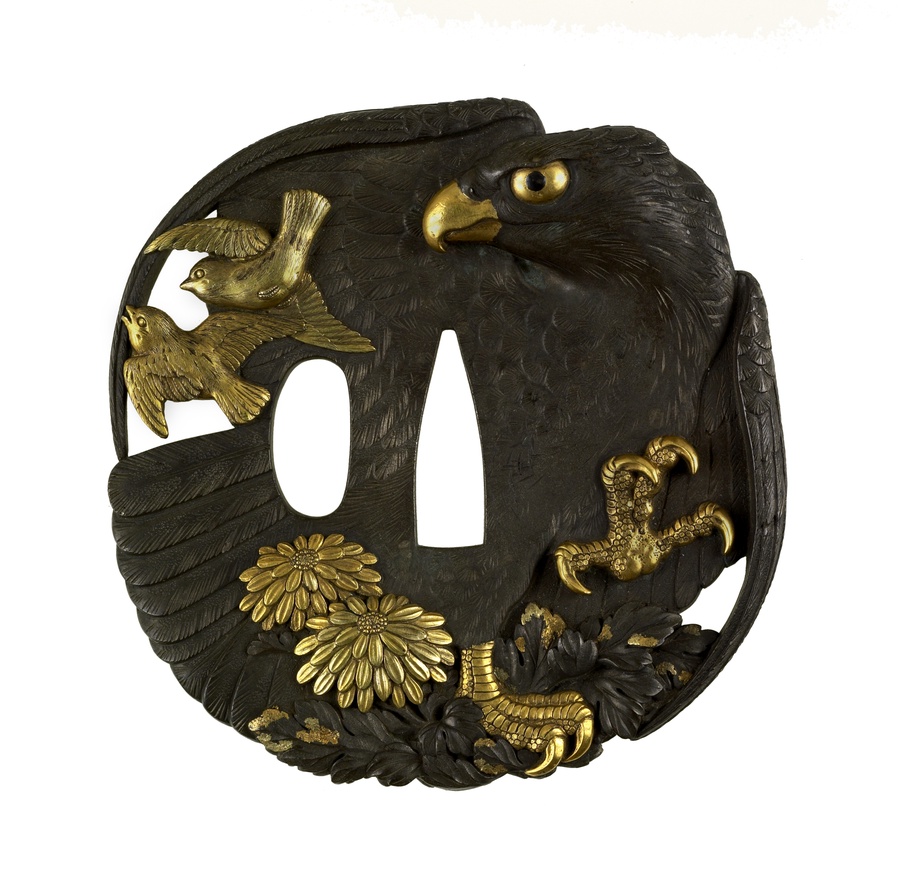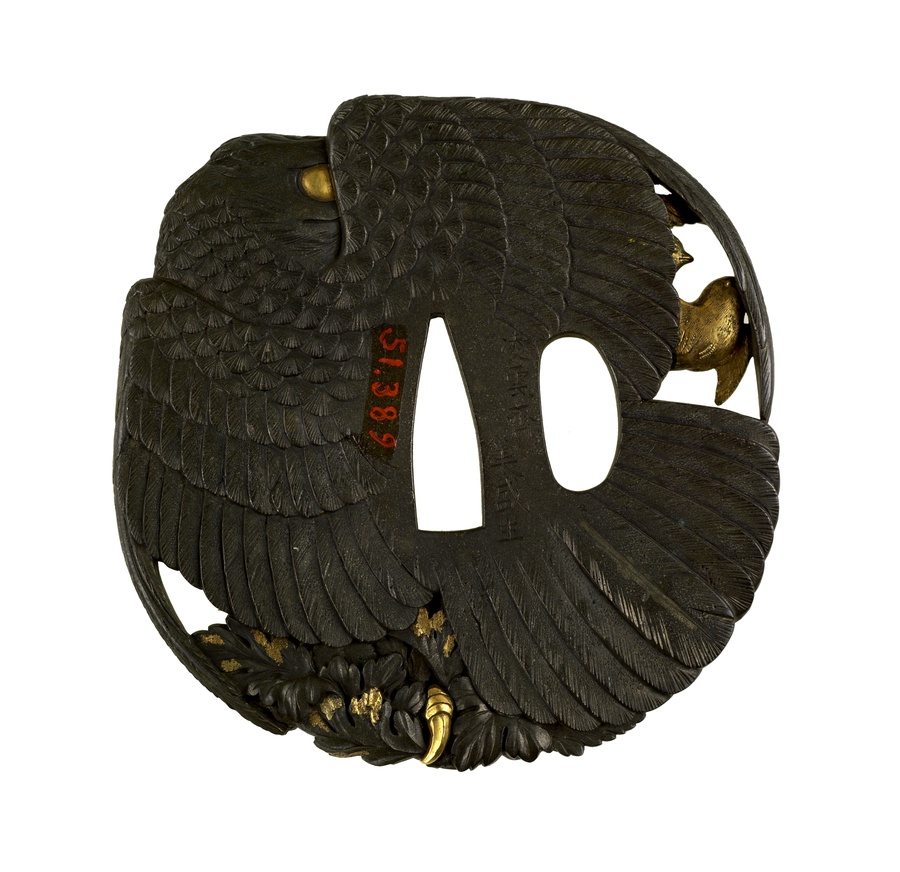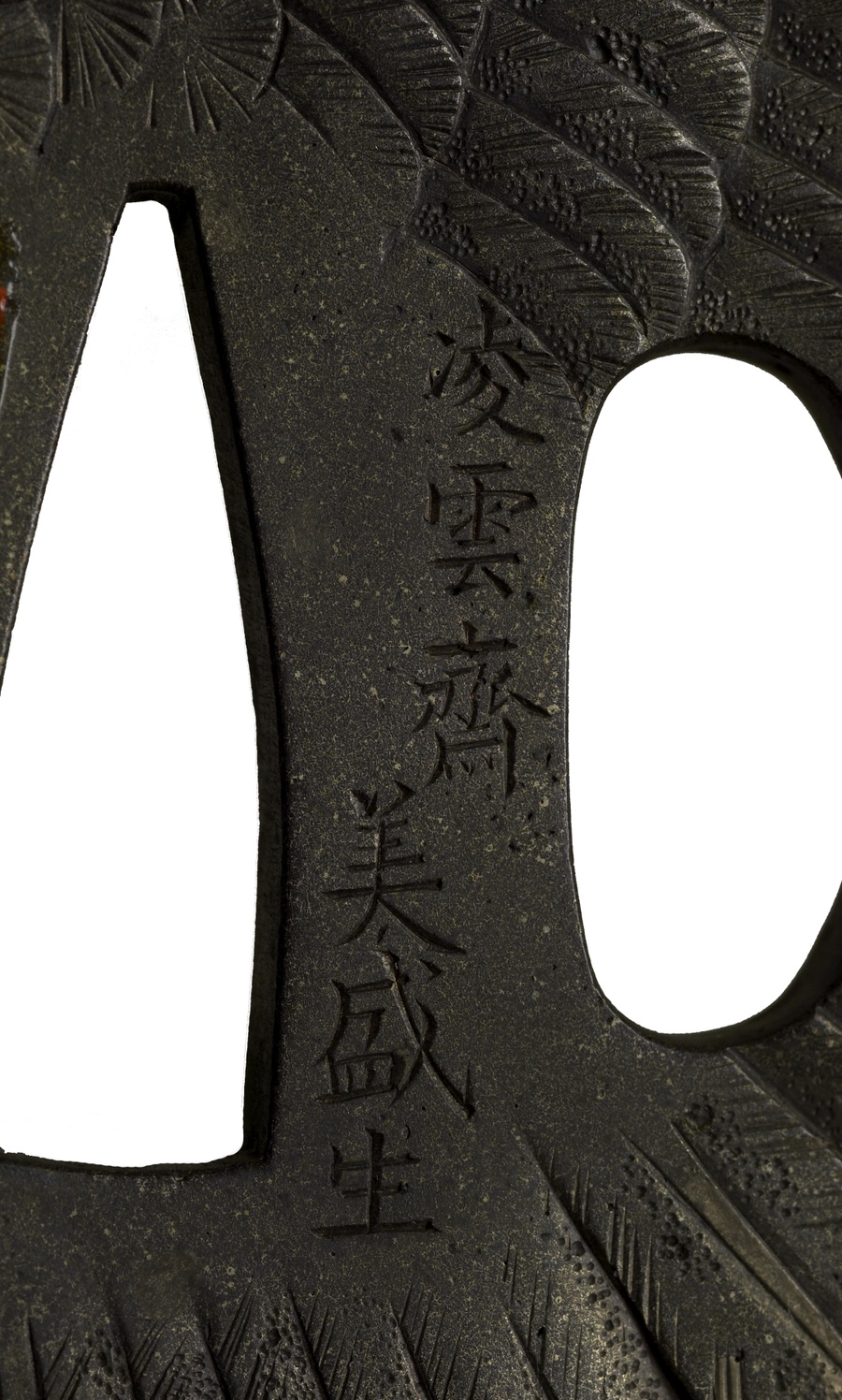 About the work
A fierce hawk forms the body of this tsuba, or Japanese sword guard. Two chrysanthemums and a pair of sparrows decorate the tsuba's side. Hawks and other birds of prey symbolized military might for the Japanese samurai class. The hole in the center is made for the sword blade. The round hole to the left of center would have been used to store smaller tools for the fighter to use, including small daggers. This tsuba is made of shibuichi, a Japanese alloy made of one part silver to three parts copper. It is from the Meiji period.
Save this work.
Start an account to add this work to your personal curated collection.
Work details
Help us improve the metadata.
Is something is missing?