Race and the Pop Culture Cowboy
By Reina Gattuso•January 2023•16 Minute Read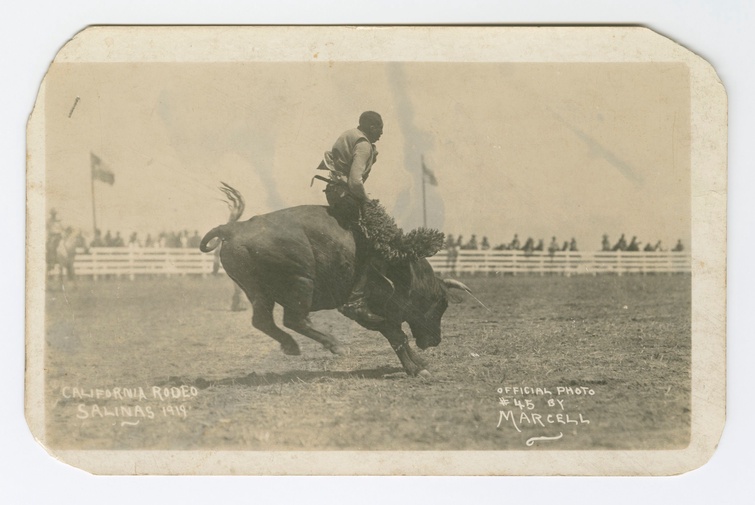 Unknown (United States), California Rodeo, Salinas, 1919. A cowboy rides a bucking bull in this picture postcard from the California Rodeo in Salinas while onlookers watch from behind a distant fence.
U.S. popular culture overwhelmingly depicts cowboys as rugged white men who embody the racist ideology of Manifest Destiny. In reality, many 19th and 20th-century cowhands were Black, Native American, and Mexican. Visual depictions of cowhands of color reveal the complex lives of marginalized people in the American West.
Reina Gattuso is a content writer on the Curationist team, and an independent journalist covering gender and sexuality, arts and culture, and food. Her journalism connects analysis of structural inequality to everyday stories of community, creativity, and care. Her work has appeared at Atlas Obscura, The Washington Post, Teen Vogue, The Lily, POPSUGAR, and more. Reina has an MA in Arts and Aesthetics (cinema, performance, and visual studies) from Jawaharlal Nehru University in New Delhi, India, where her research focused on sexuality in Hindi film. She writes and teaches writing to high school students in New York City.