Iron Women: Ancient to Early Modern Women in Armor
By Reina Gattuso•June 2022•12 Minute Read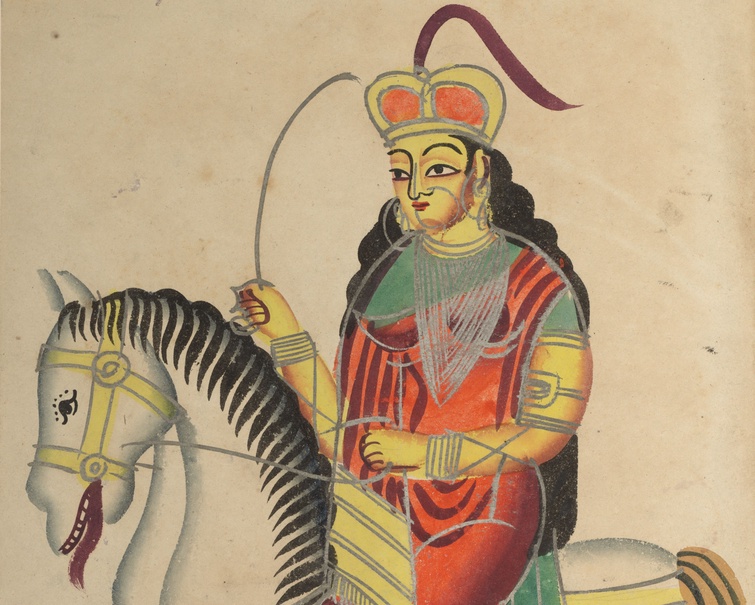 Kalighat School, The Mutiny of the Heroine Rani Lakshmi Bai of Jhansi, ca. 1890. Cleveland Museum of Art. A warrior queen from Northern India joined armed revolutionaries after the British conquered her kingdom and raided her palace.
Throughout human history, war has largely been a male pursuit. Yet women have also donned armor and charged onto the battlefield. Images of women in armor, from gender rebels to anticolonial icons, reveal cultural views about femininity, the human body, and armed conflict.
Reina Gattuso is a content writer on the Curationist team, and an independent journalist covering gender and sexuality, arts and culture, and food. Her journalism connects analysis of structural inequality to everyday stories of community, creativity, and care. Her work has appeared at Atlas Obscura, The Washington Post, Teen Vogue, The Lily, POPSUGAR, and more. Reina has an MA in Arts and Aesthetics (cinema, performance, and visual studies) from Jawaharlal Nehru University in New Delhi, India, where her research focused on sexuality in Hindi film. She writes and teaches writing to high school students in New York City.