How Bazaars Shaped Trade in Islamic Cities Before 1900
By Abbad Diraneyya•August 2023•18 Minute Read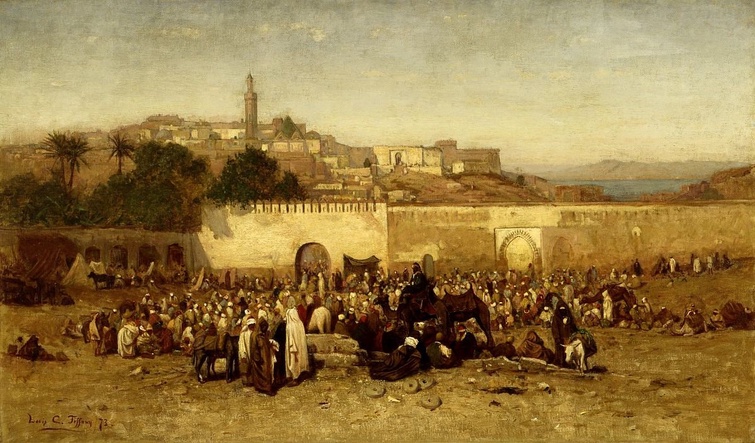 Louis Comfort Tiffany, Market Day Outside the Walls of Tangiers, Morocco, 1873, oil on canvas, 32 1/8 x 56 in. (81.6 x 142.3 cm.), Smithsonian American Art Museum. CC0.
Bazaars are considered a hallmark of urban Islamic culture. By exploring what they looked like 150 years ago, we can imagine how people used to live, trade, and socialize in many communities before industrialization transformed their ways of life.
Abbad is a 2023 Curationist Critic of Color. He is a free knowledge enthusiast who contributed to the Wikimedia movement for about fifteen years. As a volunteer, he contributed to thousands of articles on the Arabic language version of Wikipedia, co-founded and chaired Wikimedia Levant, and led Arabic language translation efforts on Khan Academy. He currently works as a Knowledge Manager with the Wikimedia Foundation, helping implement the Wikimedia 2030 strategy. He authored two e-books in Arabic: "Story of Wikipedia" (2017), and "Art of Translation" (2021). In his free time, he writes on his blog and works on the manuscripts of novels, yet to be published!