Poultry Market, Tangiers
Walters Art Museum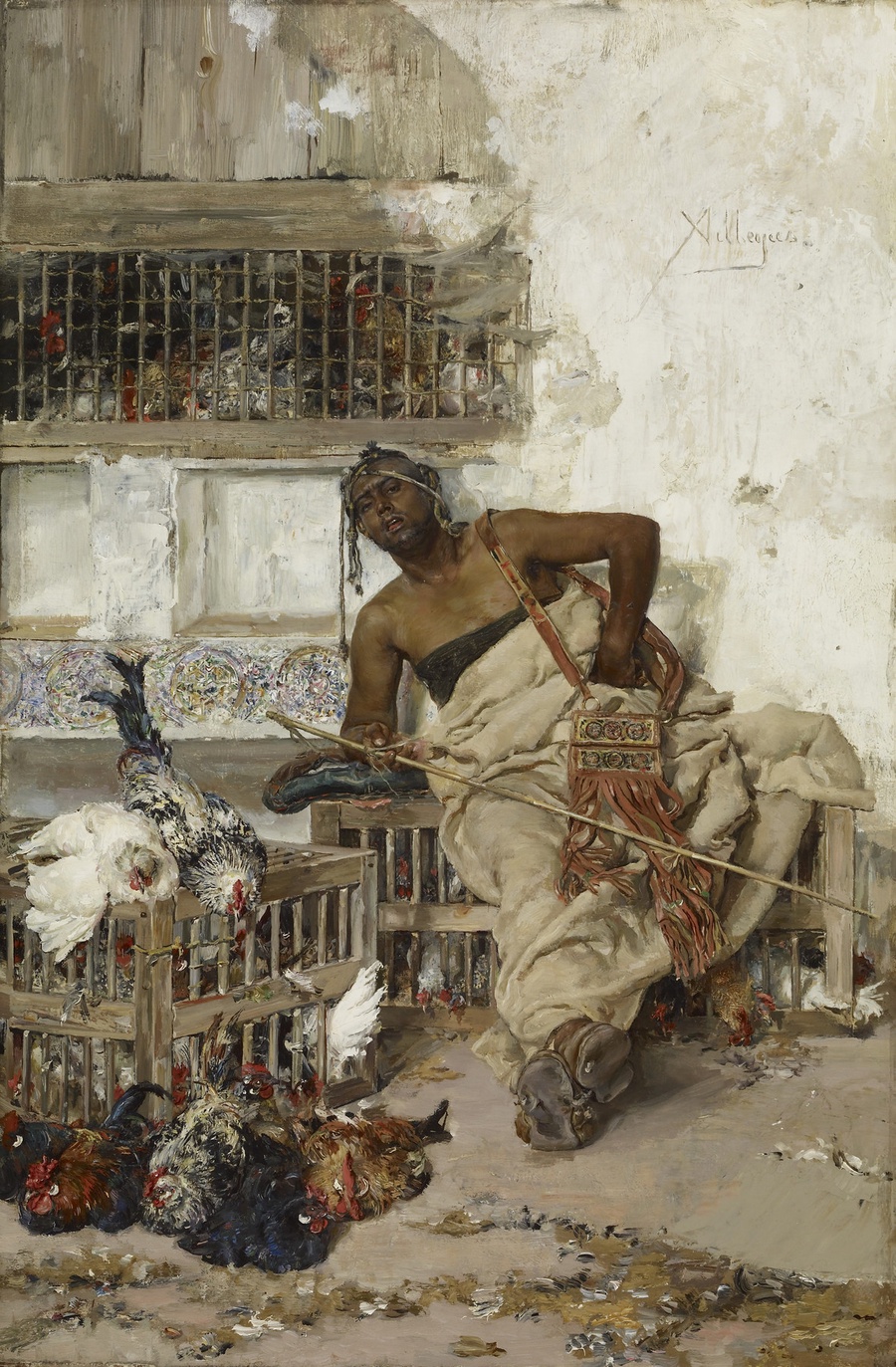 About the work
A poultry merchant is lolling on a chicken coop against a partially stuccoed building. Beside him is another coop on which some colorful birds roost. The model appears to be the same figure as that seen at the left of "The Slipper Merchant" (Walters 37.105).
Save this work.
Start an account to add this work to your personal curated collection.
Work details
Help us improve the metadata.
Is something is missing?