Wooden box that held tinned corned beef
National Museum of African American History and Culture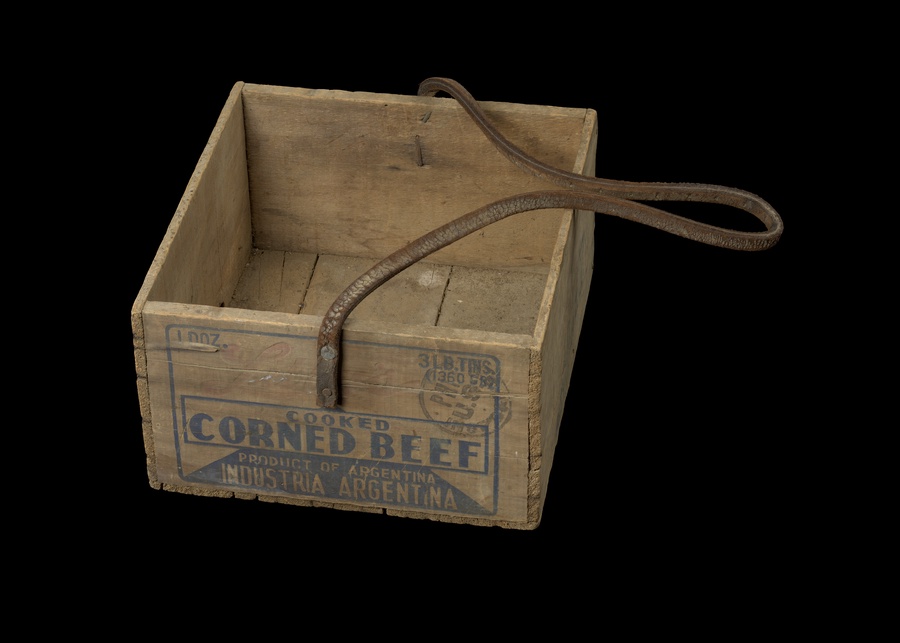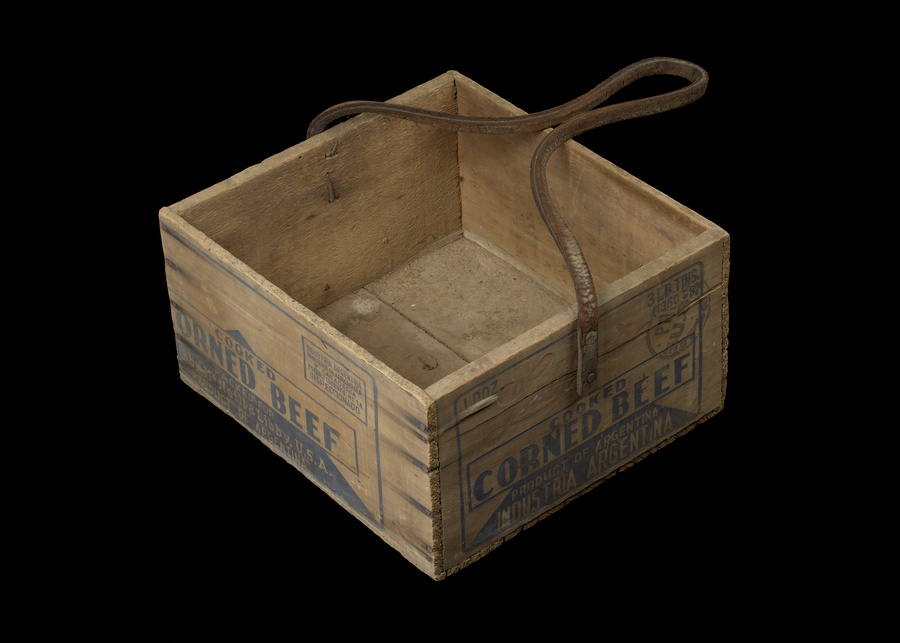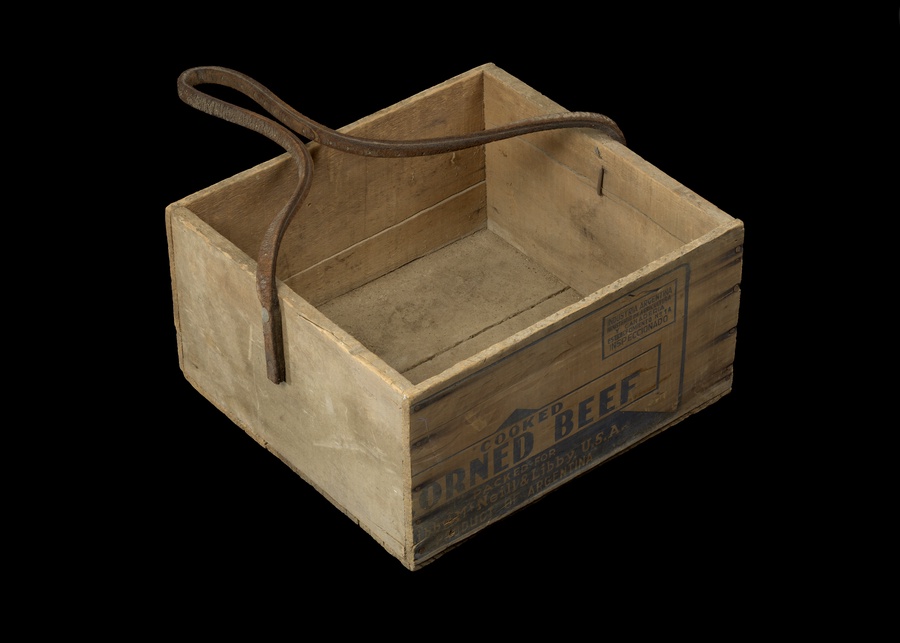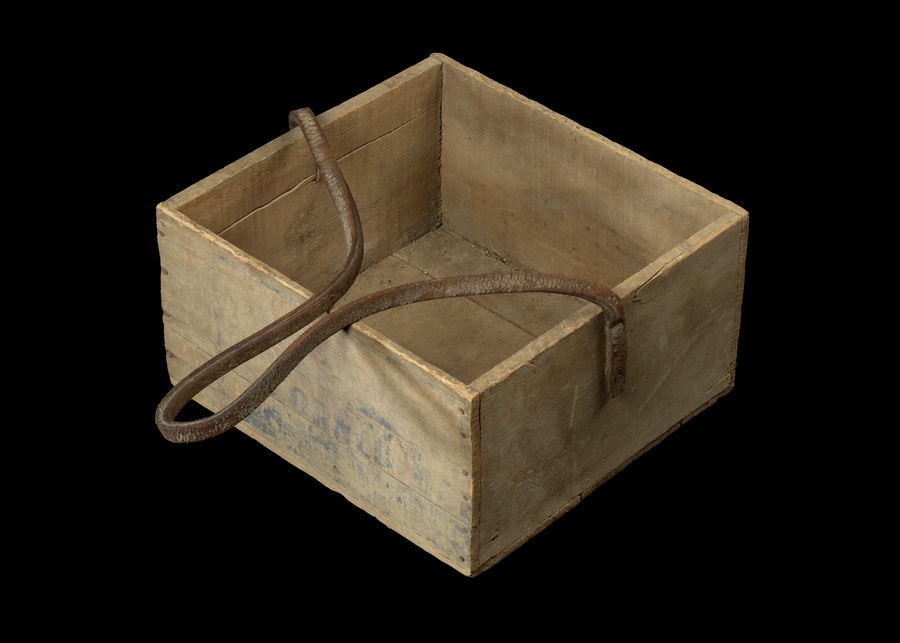 About the work
Wooden box that held canned corned beef. The wooden box is nailed together on all sides and has a leather strap. On three of the four sides there are painted manufacture's and inspection marks. One side of the box the inspection stamp in the upper right corner, in a lined box reads, [INDUSTRIA ARGENTINA / MINISTERIO DE AGRICULTURA / Y GANADERIA / ESTABLECIMIENTO ? 1A / INSPECCIONADO]. A blank rectangle with the text, [COOKED / C[half letter]ORNED BEEF] is over a solid triangle. Below the rectangle, text in the triangle reads, [PACKED FOR / L[half letter]ibby McNeill & Libby, U.S.A. / - PRODUCT OF ARGENTINA]. On the right is an additional manufacture's mark of the same rectangle and triangle. Above left, [1 DOZ], and on the right, [3 LB. TINS] is stamped in block letters. A circular stamp covers some of the text on the right and reads, [PHI / U.S. / INSPECTED]. The third side of the box has half of the manufacturers mark but much more faded and deteriorated. The fourth side is blank. The leather strap is nailed to sides 2 and 4.
Save this work.
Start an account to add this work to your personal curated collection.
Work details
Help us improve the metadata.
Is something is missing?