"Mihrab" Plaque
Walters Art Museum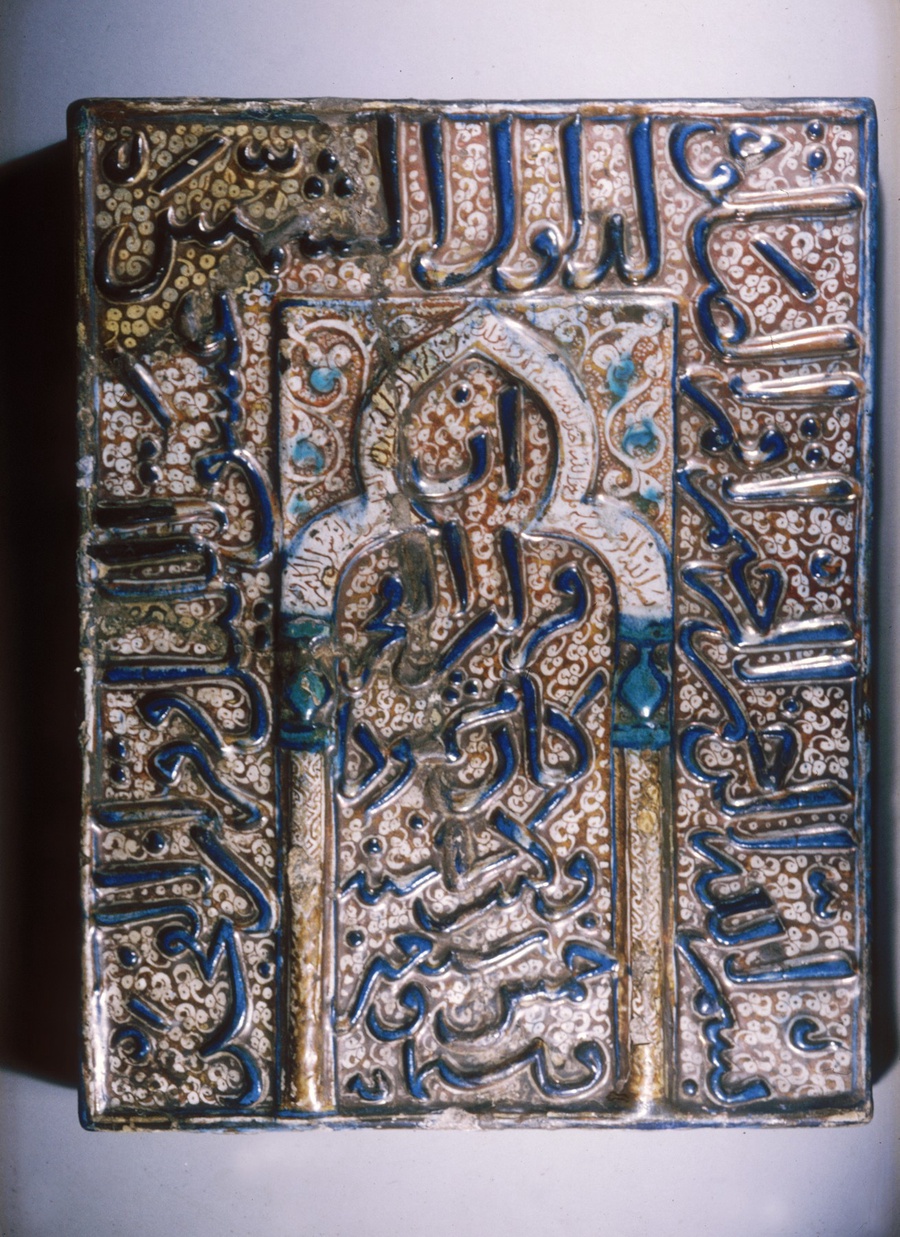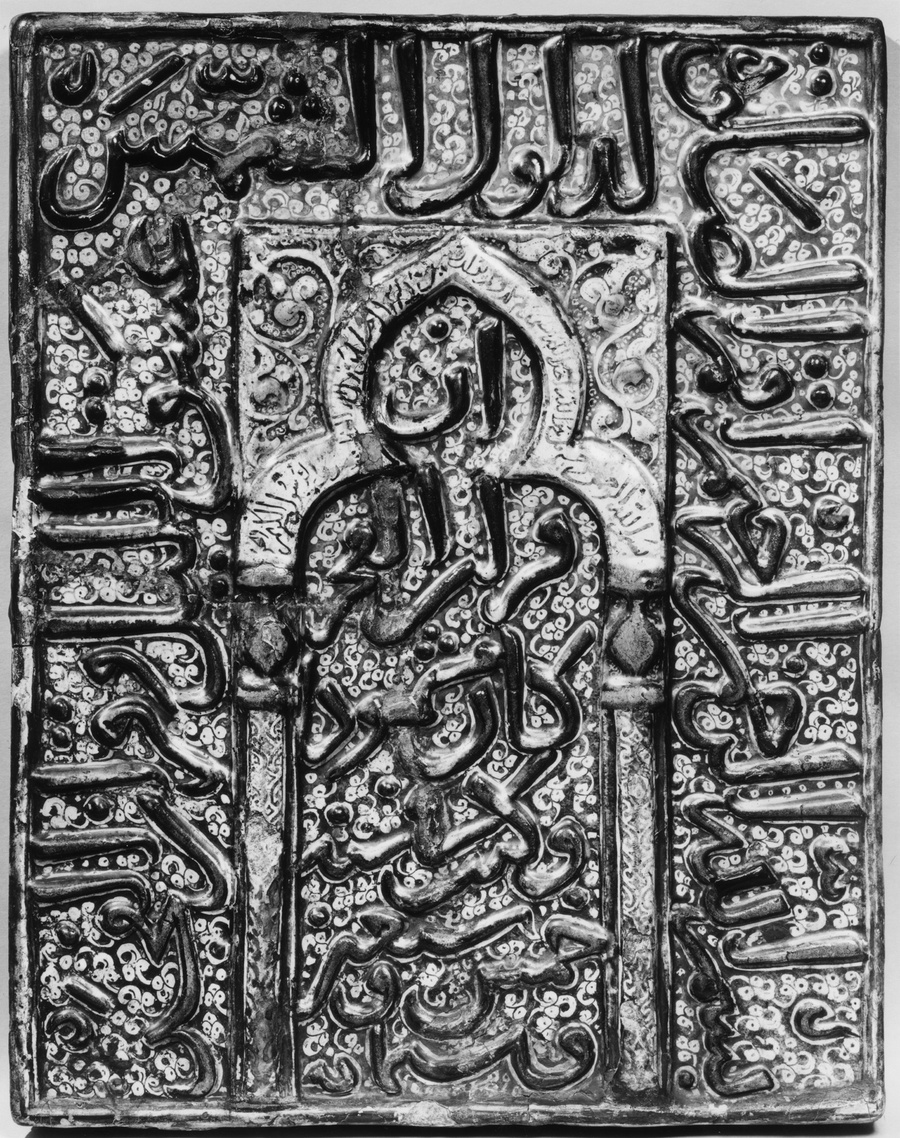 About the work
Decorated with various shades of blue, gold, and dark brown, this rectangular lusterware was designed in the shape of a mihrab. A typical example of mihrab plaques made during the 13th century, such ceramics were often enlisted for memorial and commemorative functions. Plaques would be placed in shrines and mausoleums as well as on cenotaphs and tombstones to honor the departed.
Save this work.
Start an account to add this work to your personal curated collection.
Work details
Help us improve the metadata.
Is something is missing?