Swords that Tell Stories: Plunder and Trade from India to Europe
By Reina Gattuso•June 2022•9 Minute Read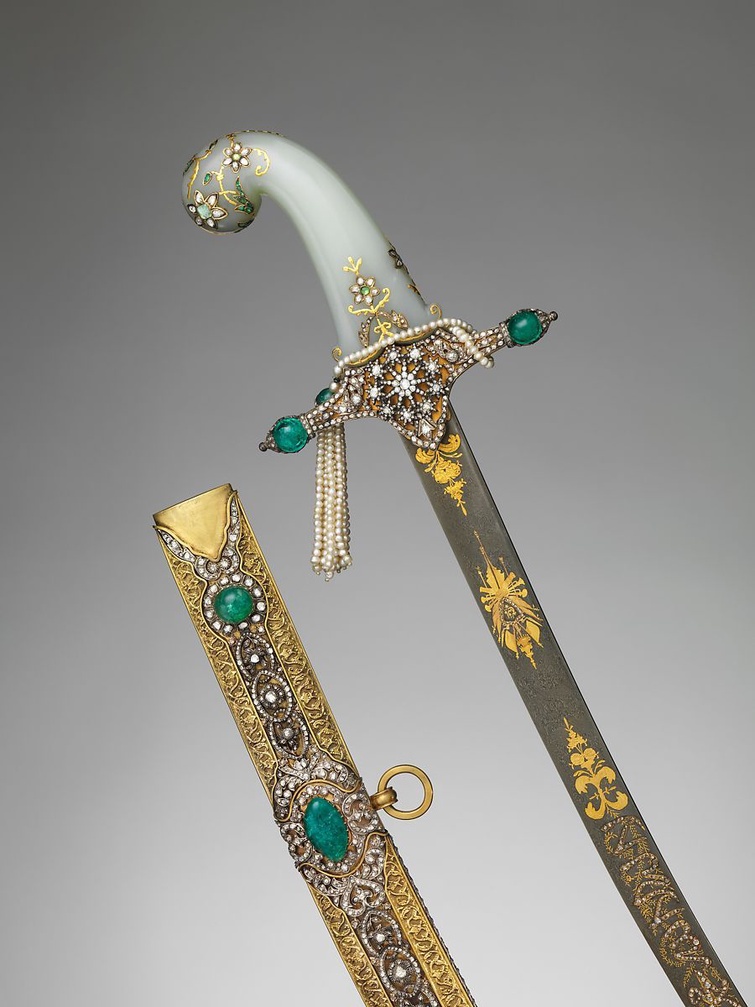 Unknown, Saber with Scabbard, 18th and 19th centuries. Metropolitan Museum of Art. An Ottoman sword composed of a Persian blade, an Indian jade grip, and an Ottoman guard and scabbard.
The story of one sword can span thousands of miles and hundreds of years. From the Mughals to the Mamluks, medieval and early modern empires traded and plundered these valuable weapons. Swords traveled between Asian and European empires, picking up valuable decorations and powerful inscriptions along the way.
Reina Gattuso is a content writer on the Curationist team, and an independent journalist covering gender and sexuality, arts and culture, and food. Her journalism connects analysis of structural inequality to everyday stories of community, creativity, and care. Her work has appeared at Atlas Obscura, The Washington Post, Teen Vogue, The Lily, POPSUGAR, and more. Reina has an MA in Arts and Aesthetics (cinema, performance, and visual studies) from Jawaharlal Nehru University in New Delhi, India, where her research focused on sexuality in Hindi film. She writes and teaches writing to high school students in New York City.