Saber with Scabbard
Metropolitan Museum of Art, New York, NY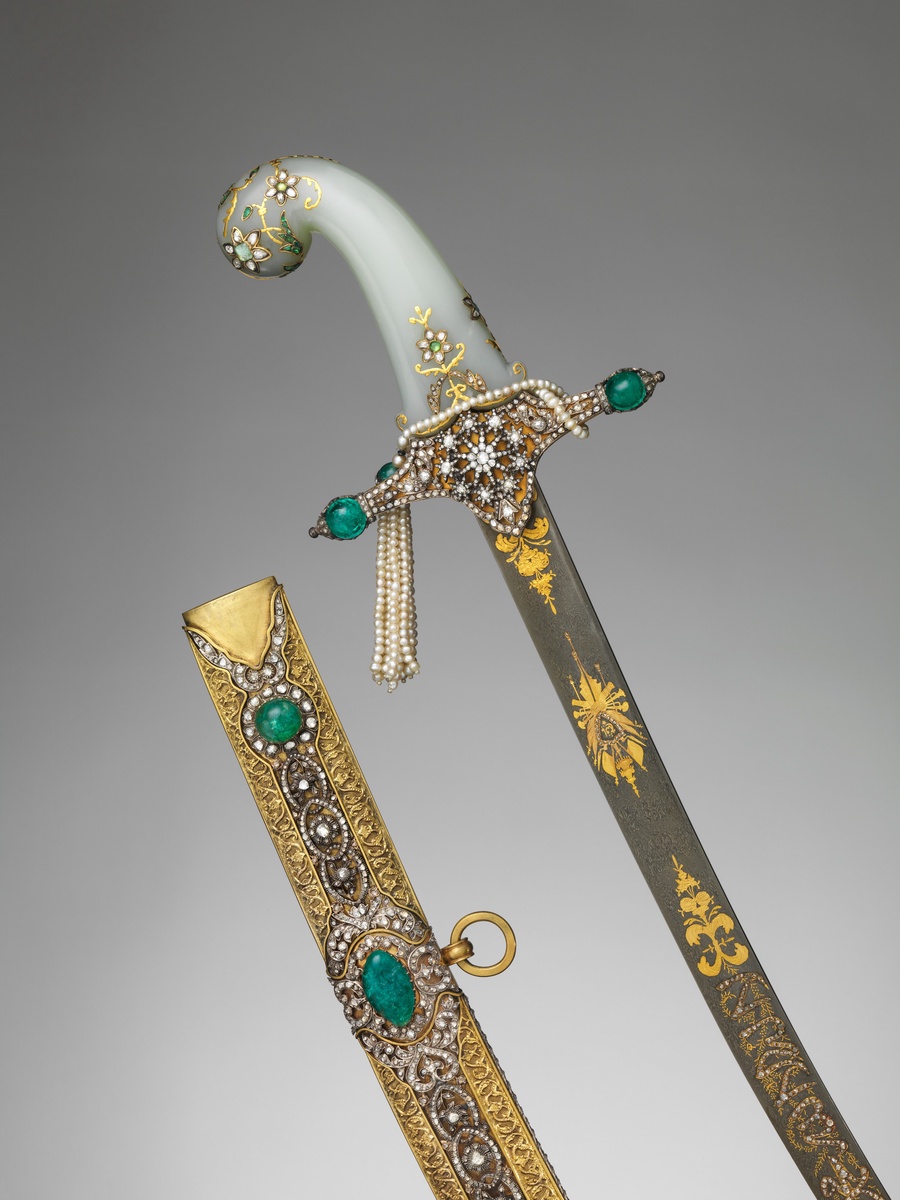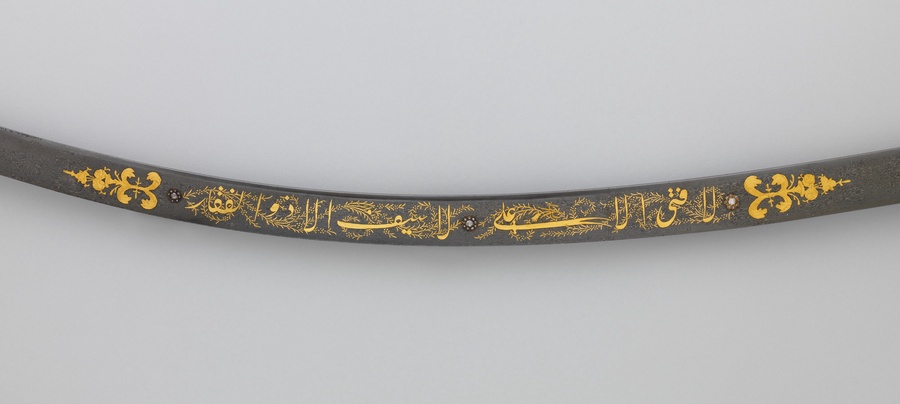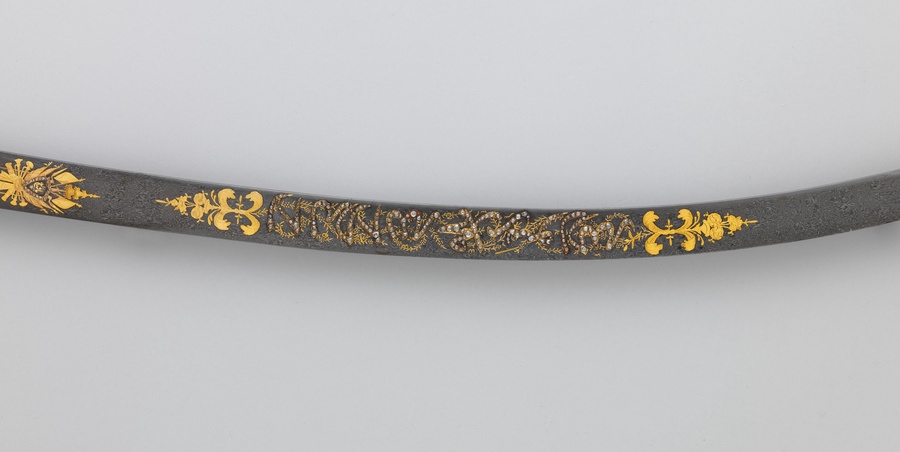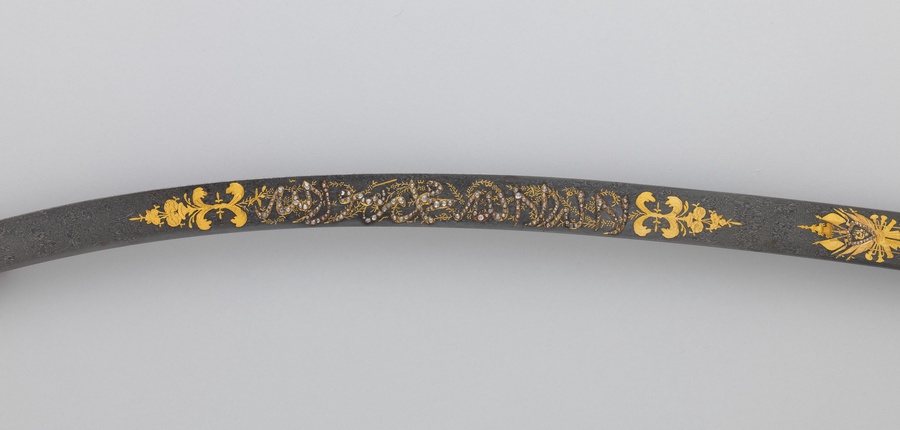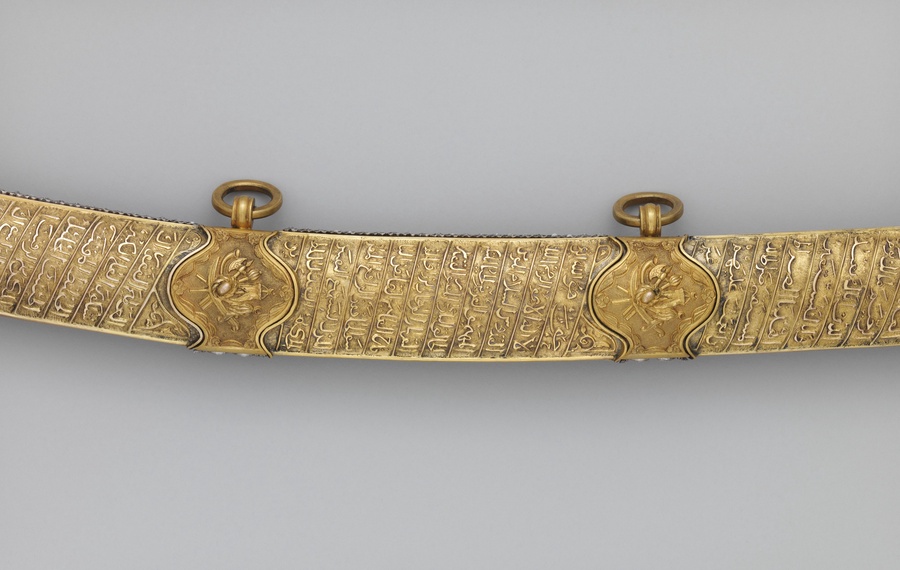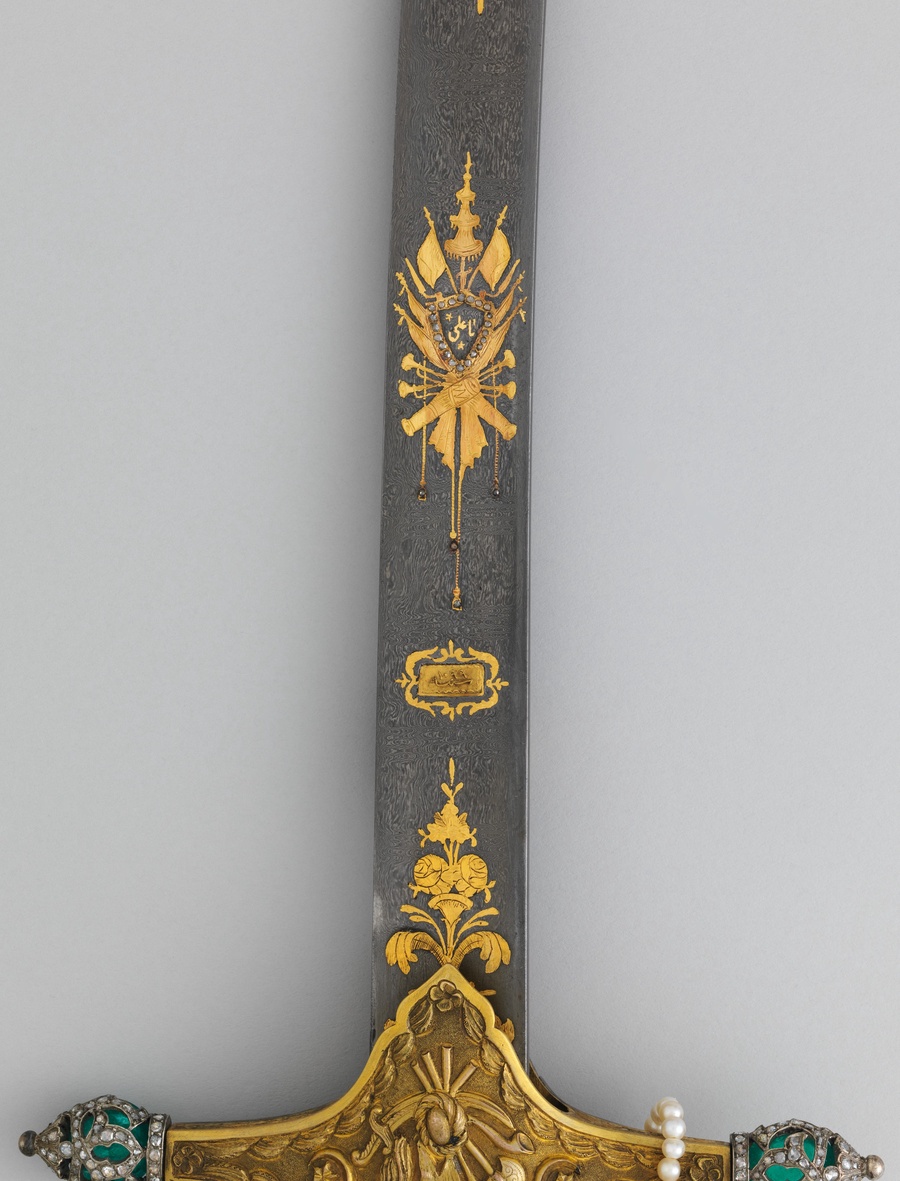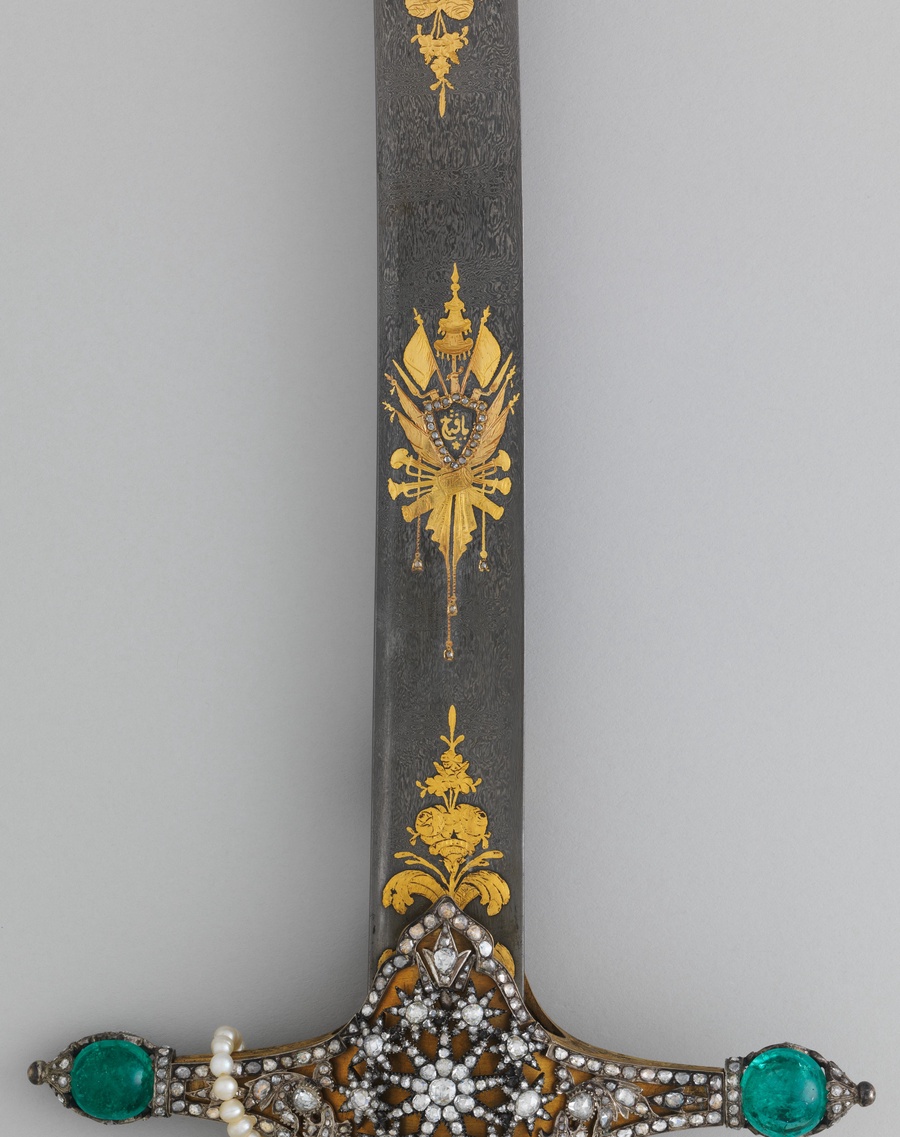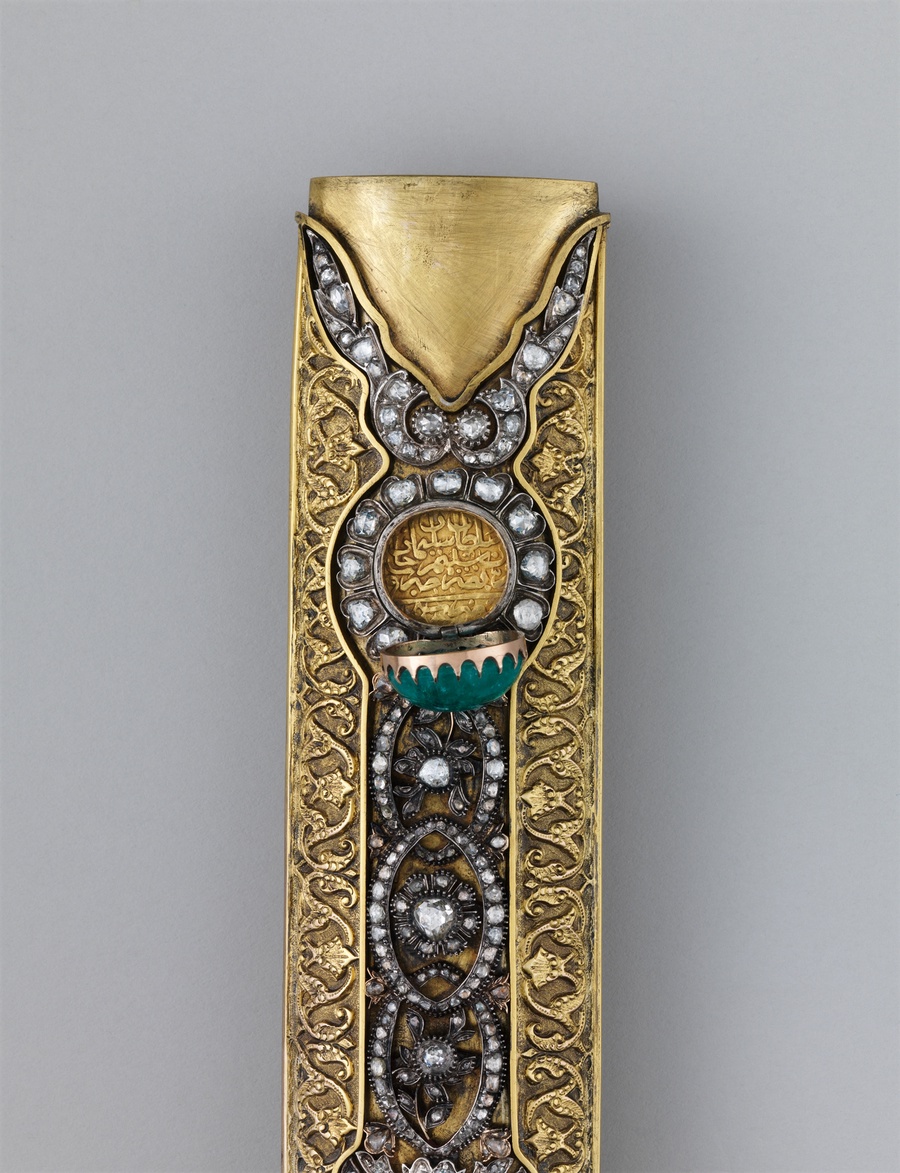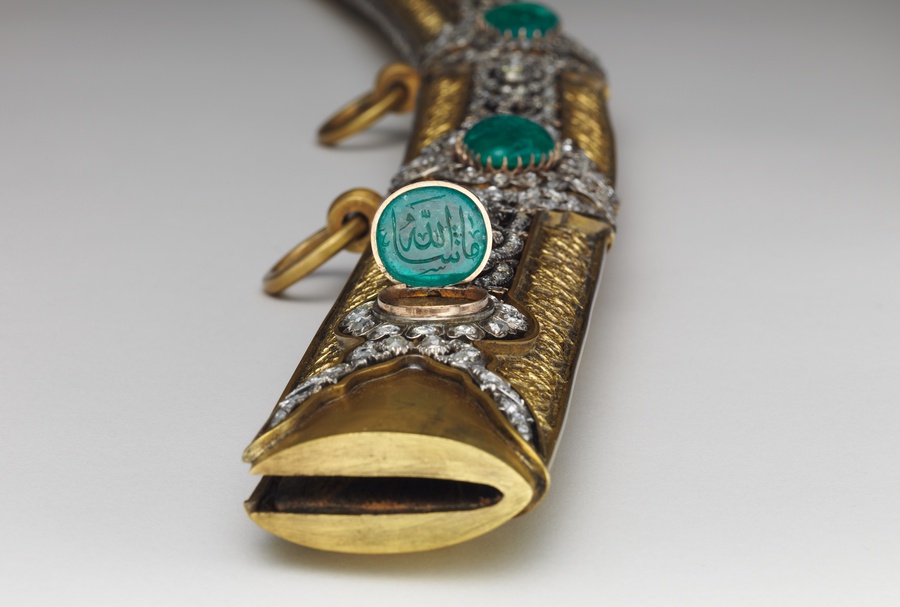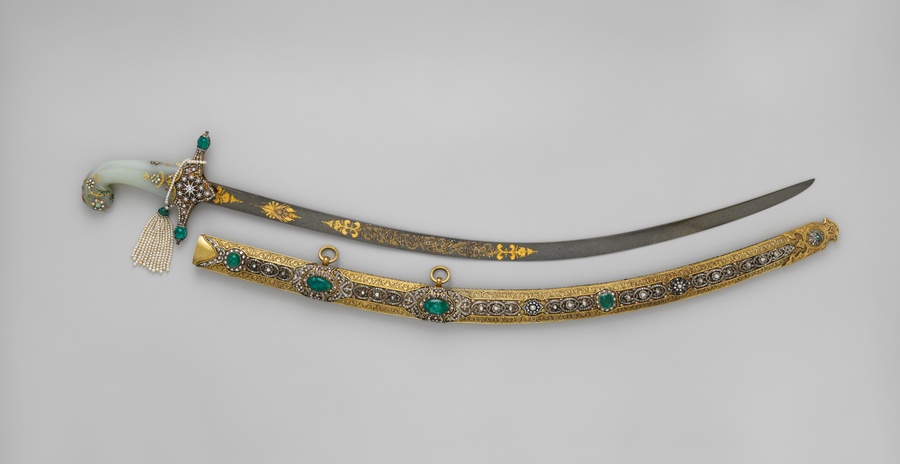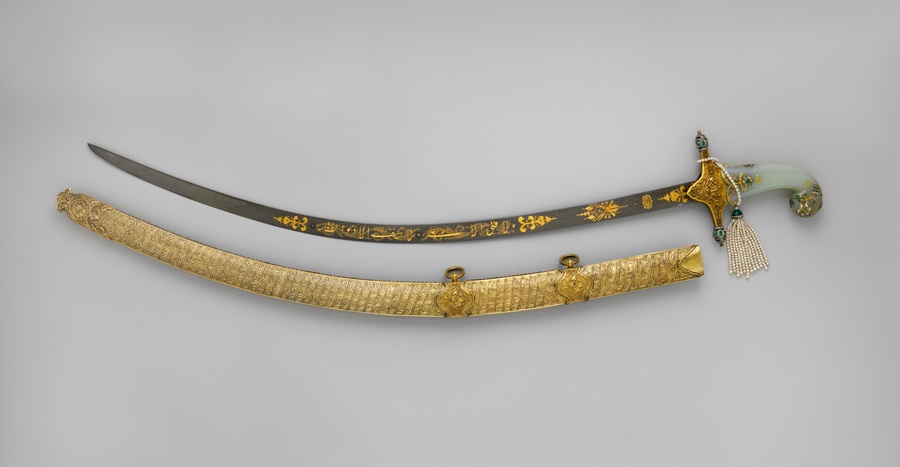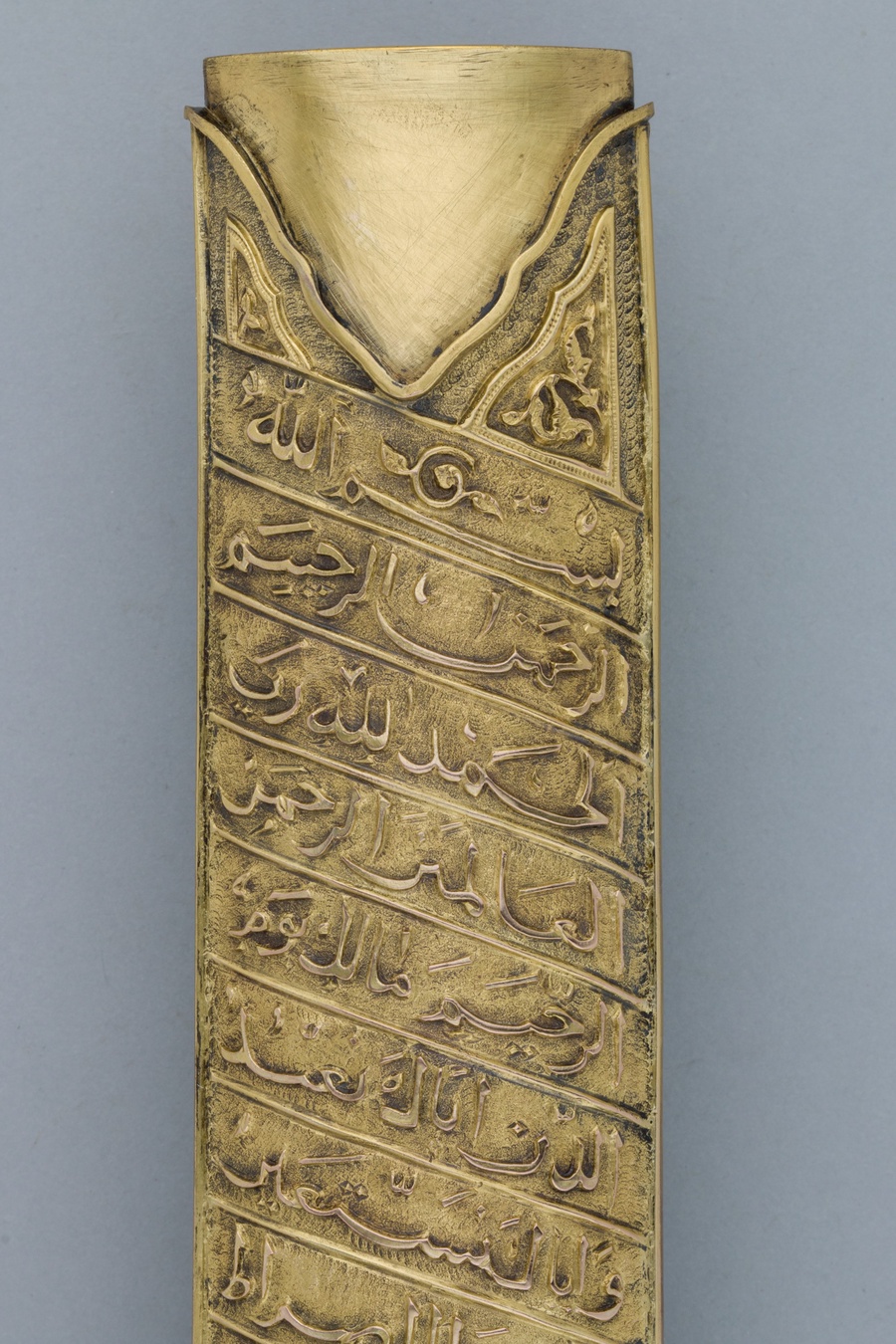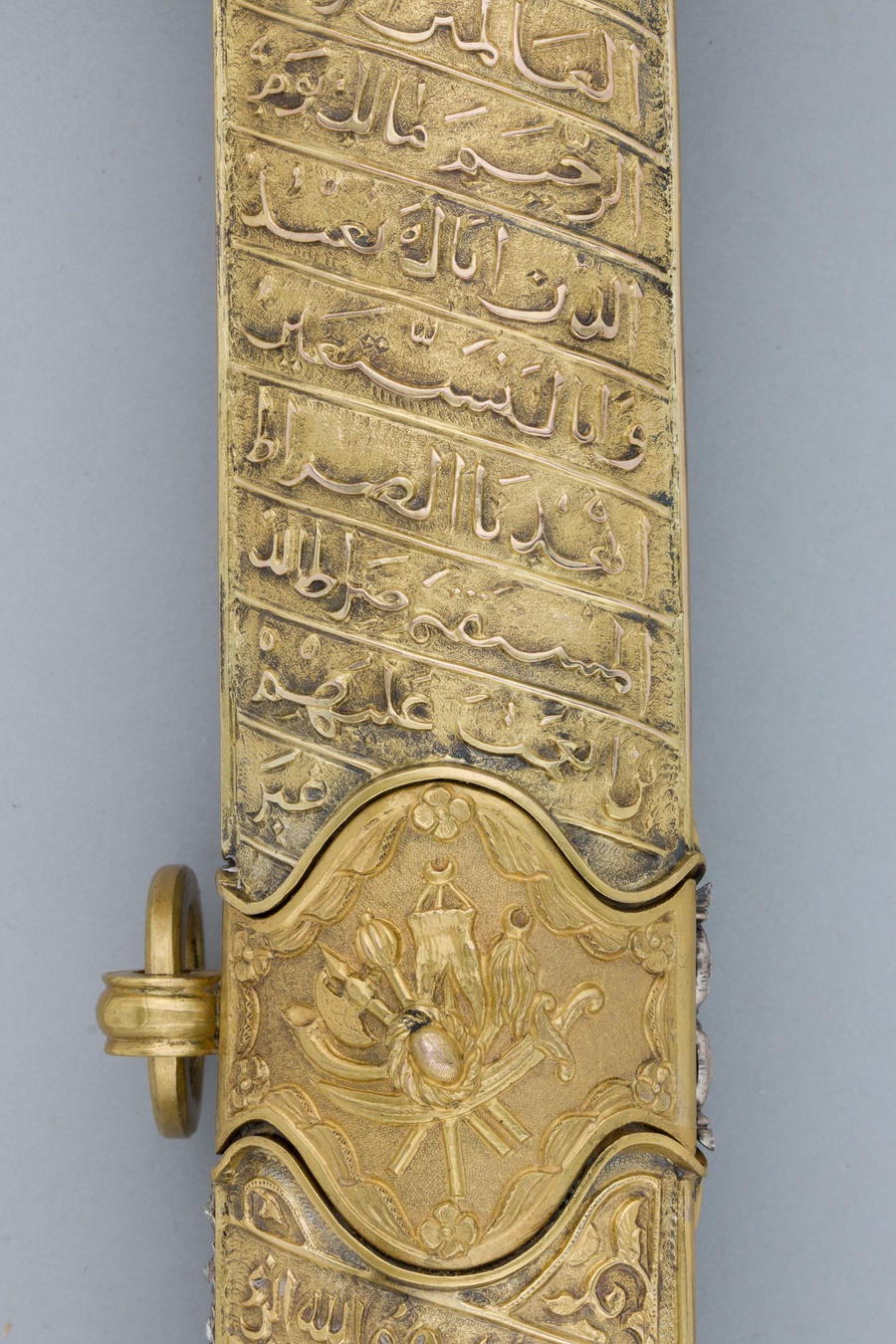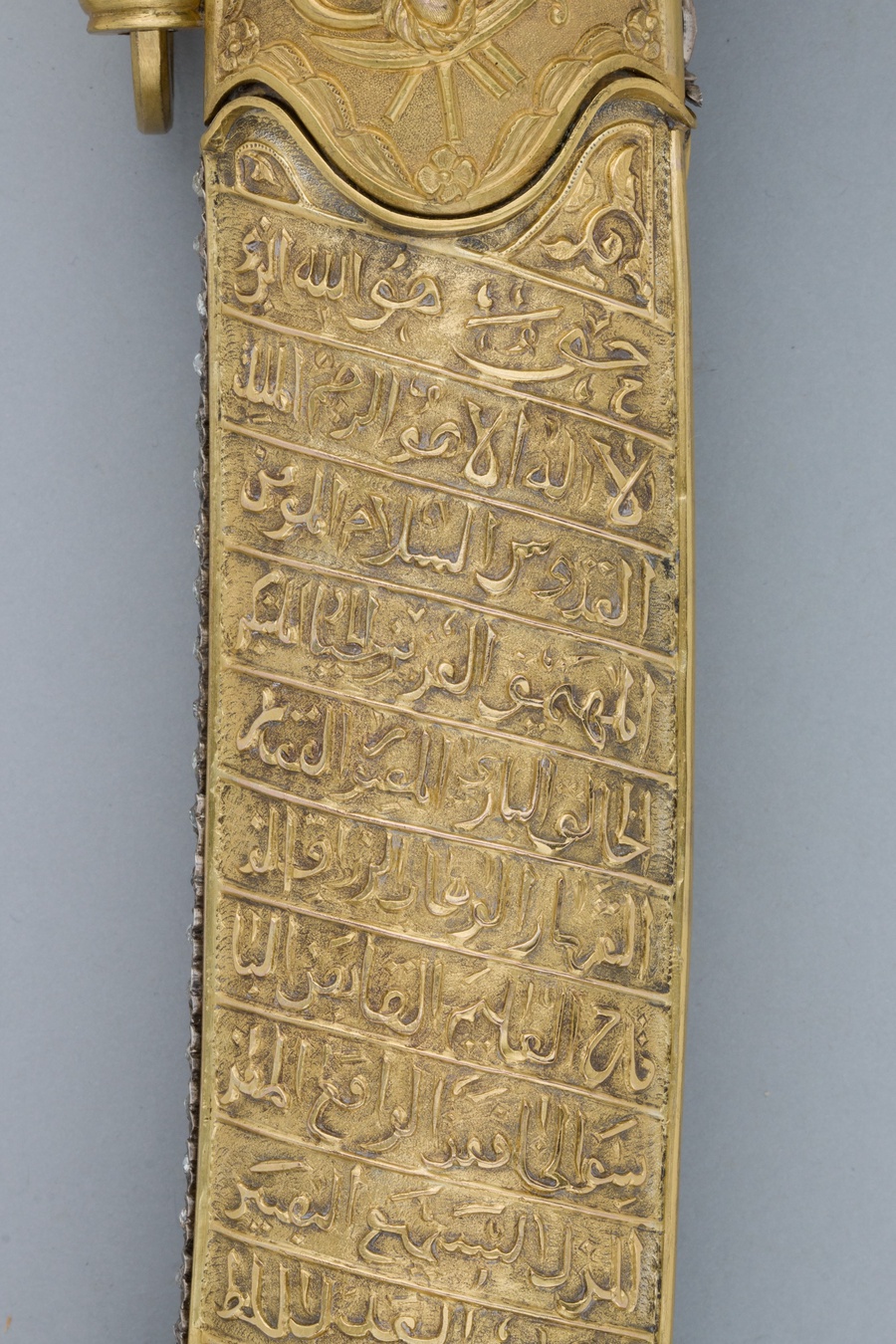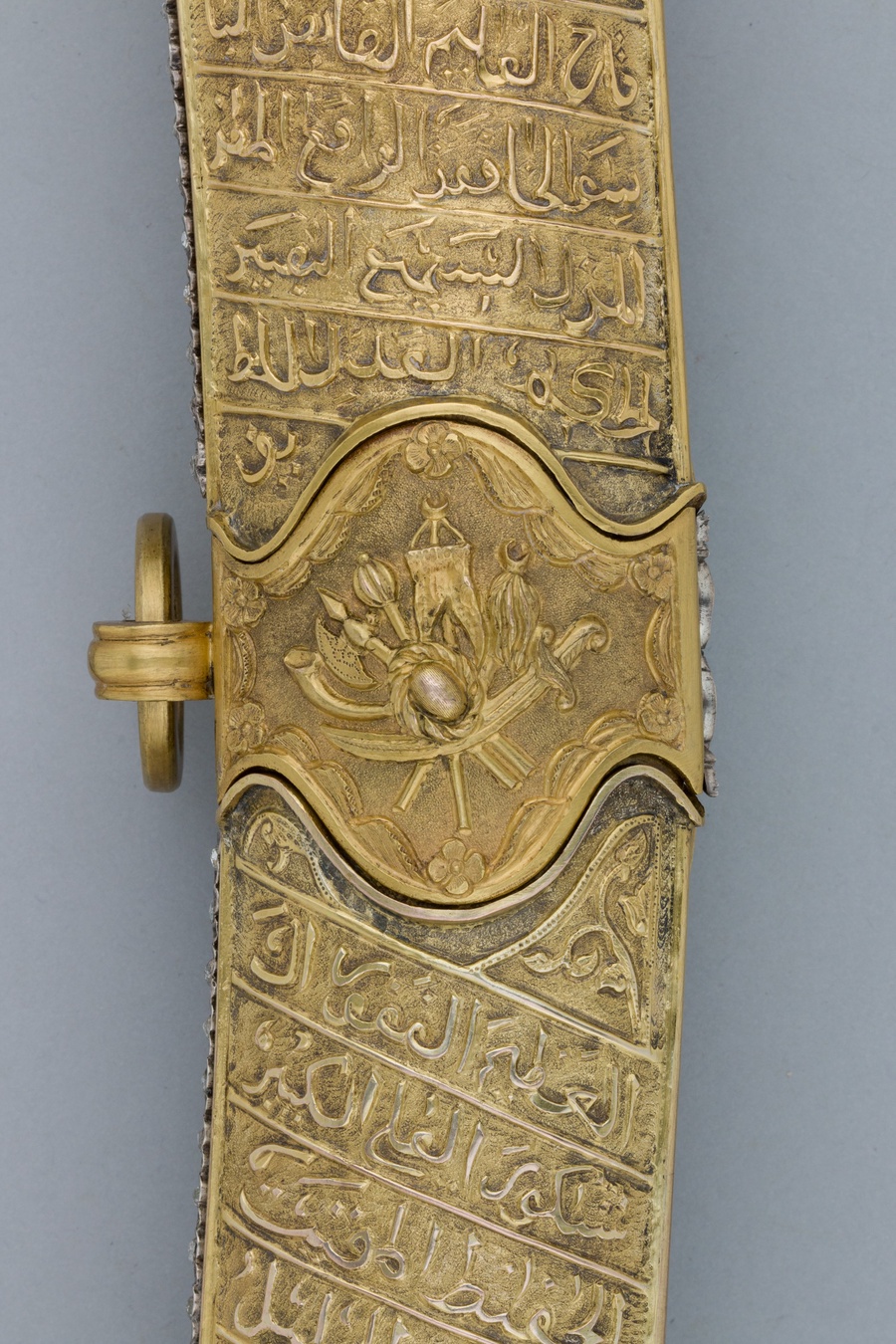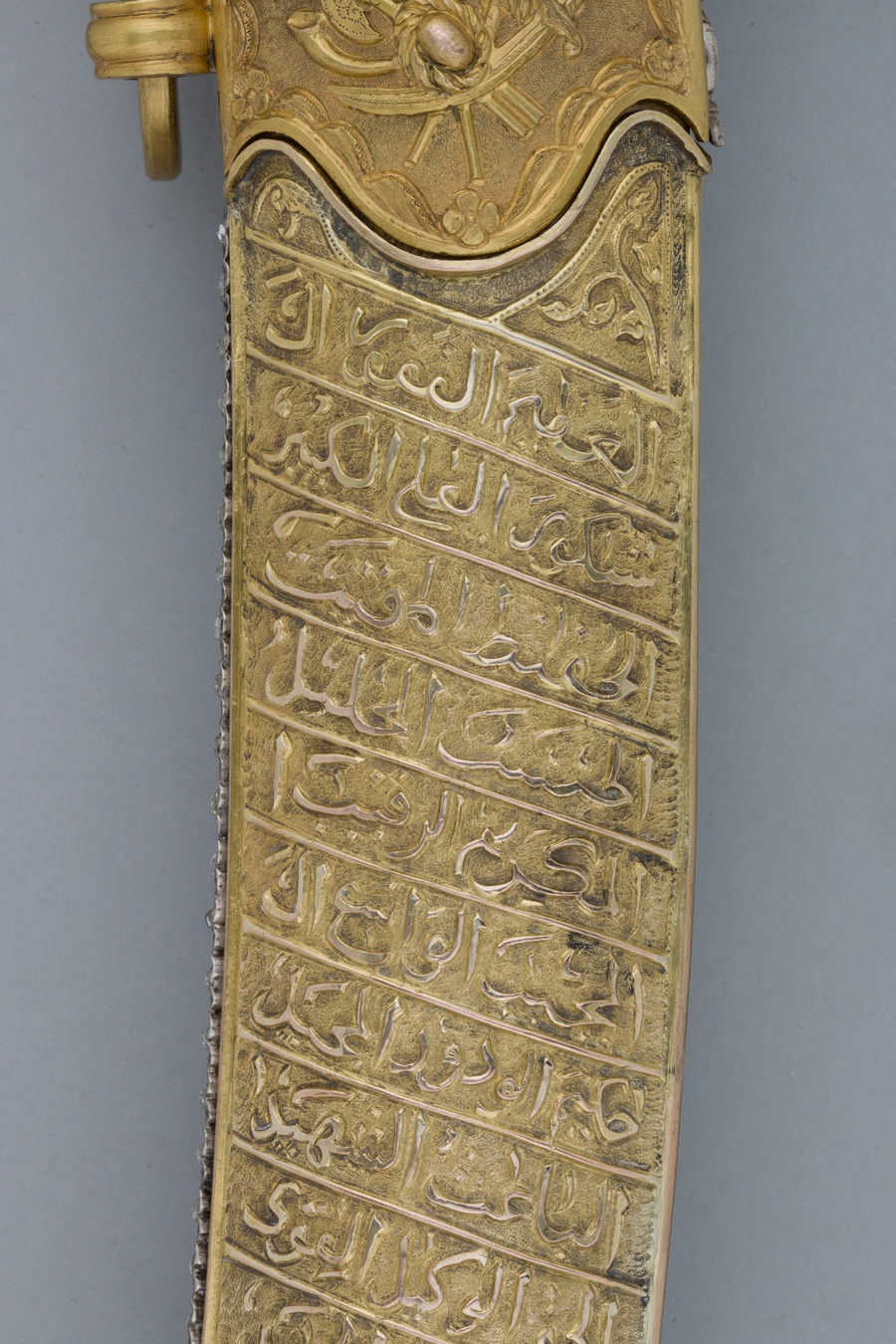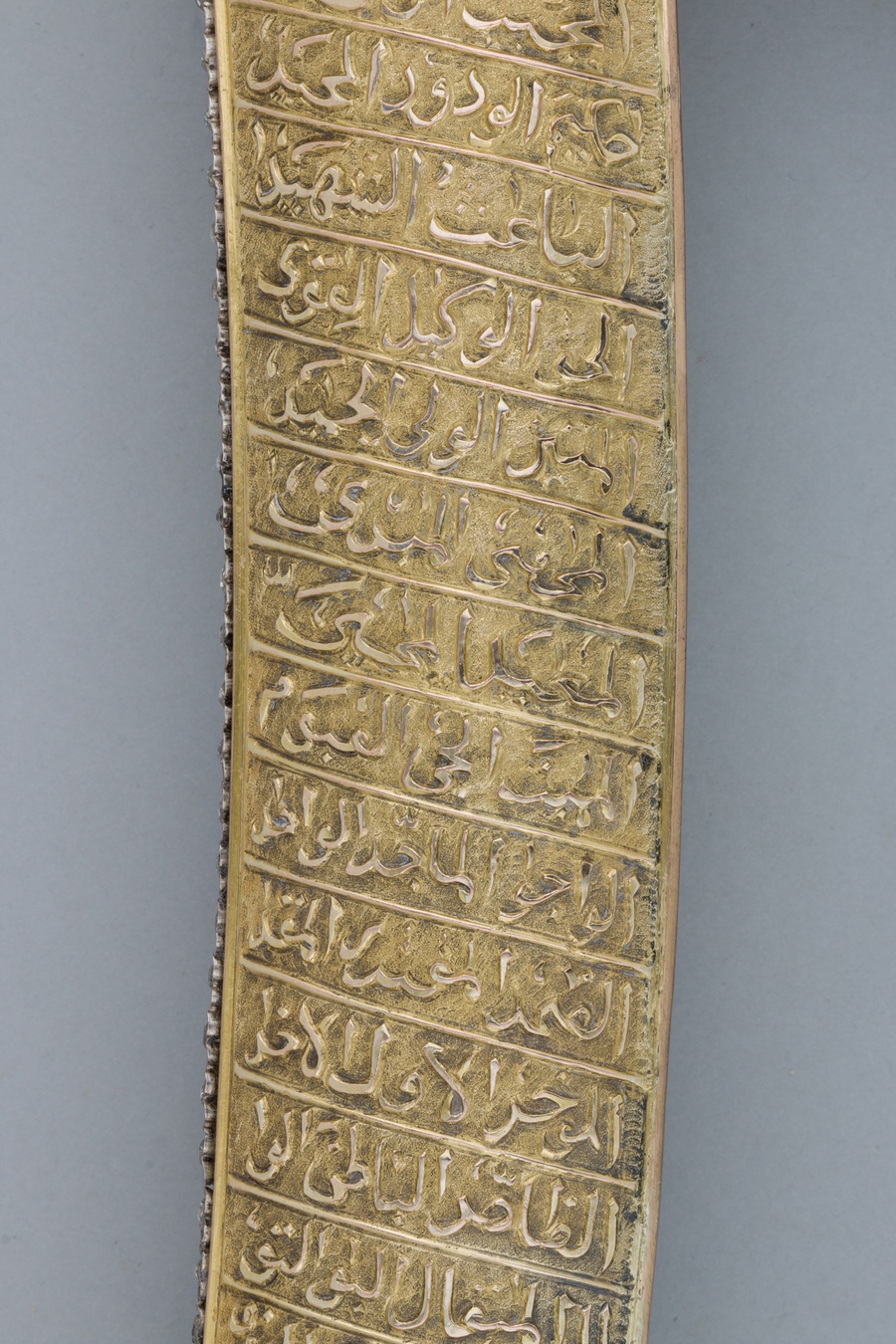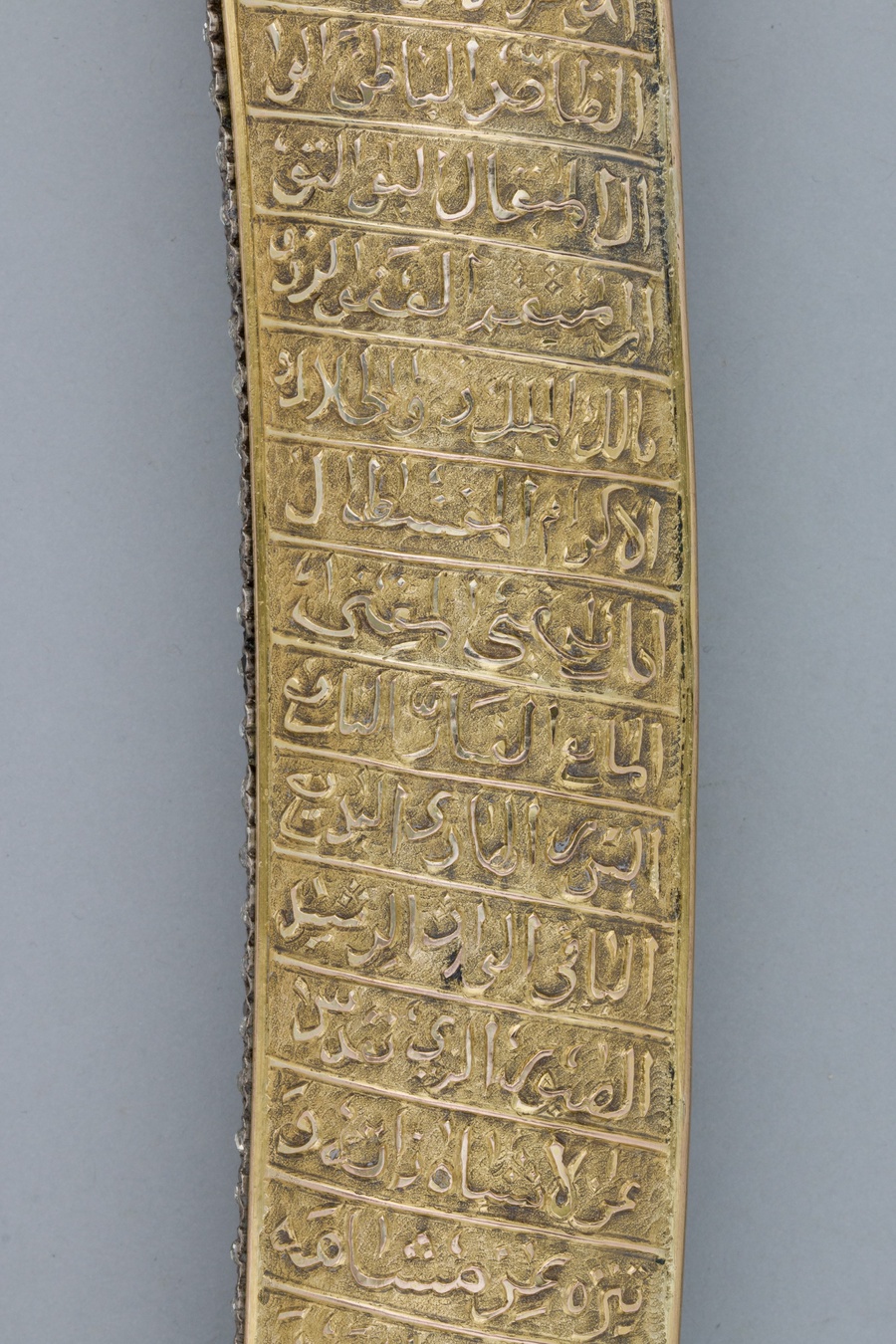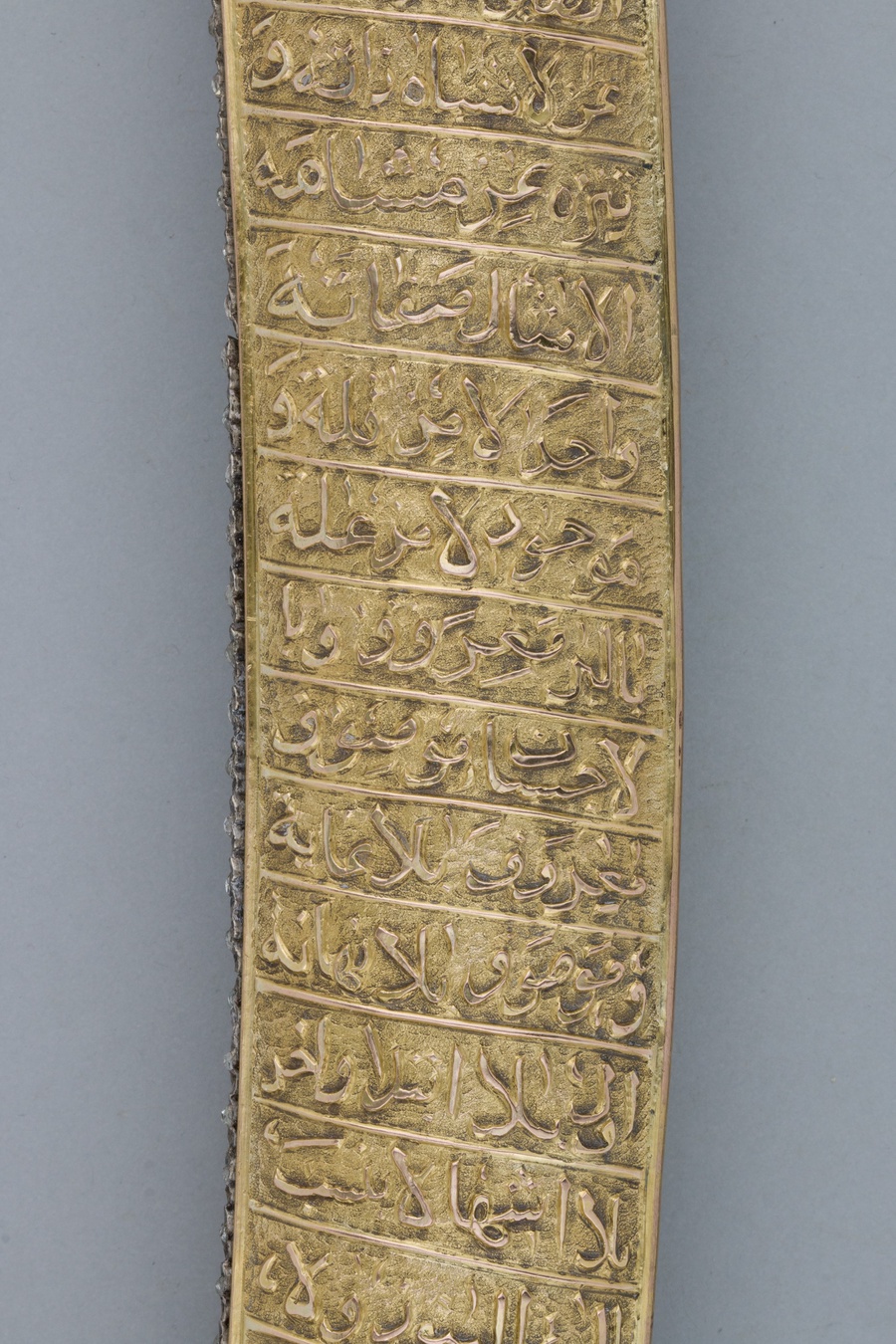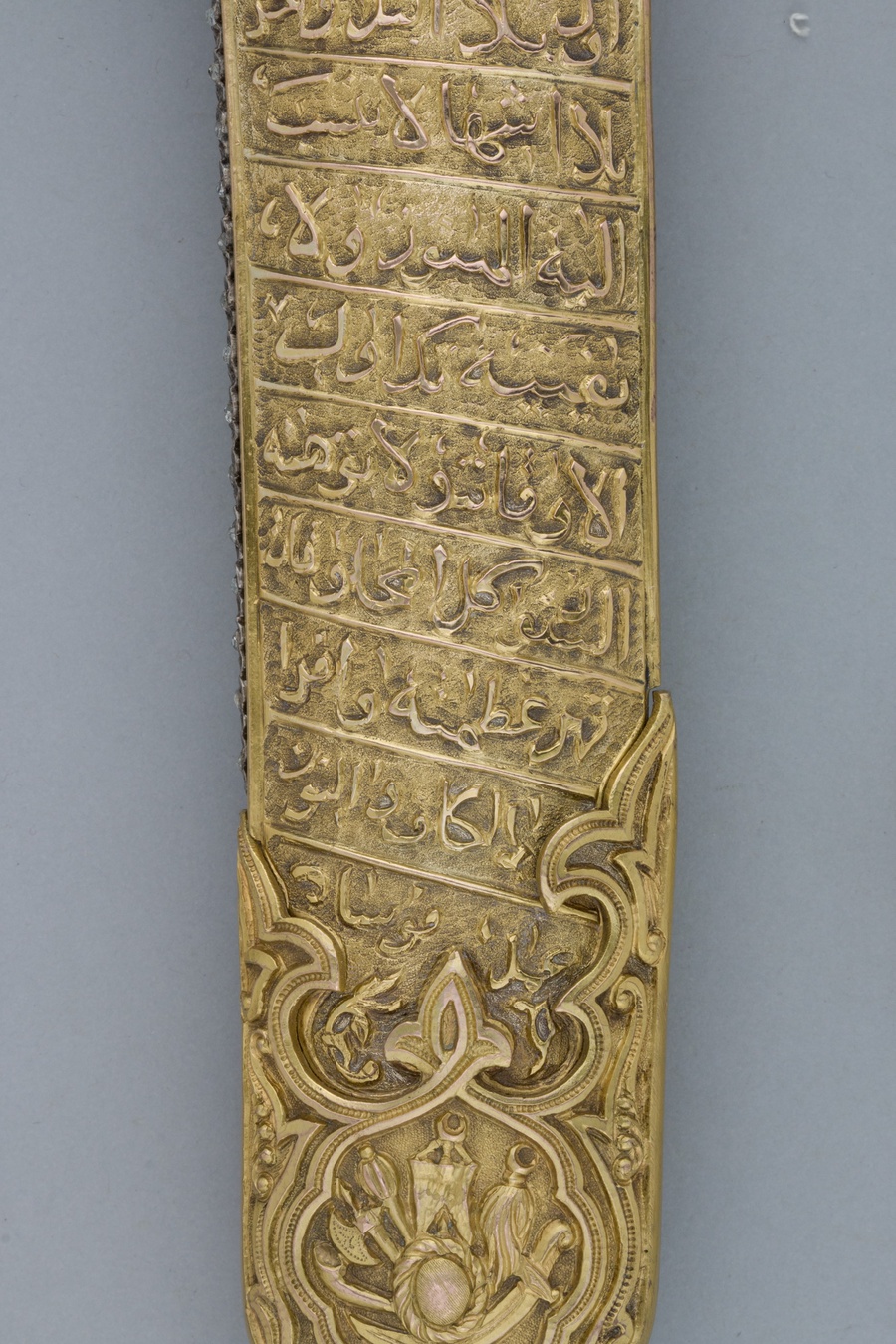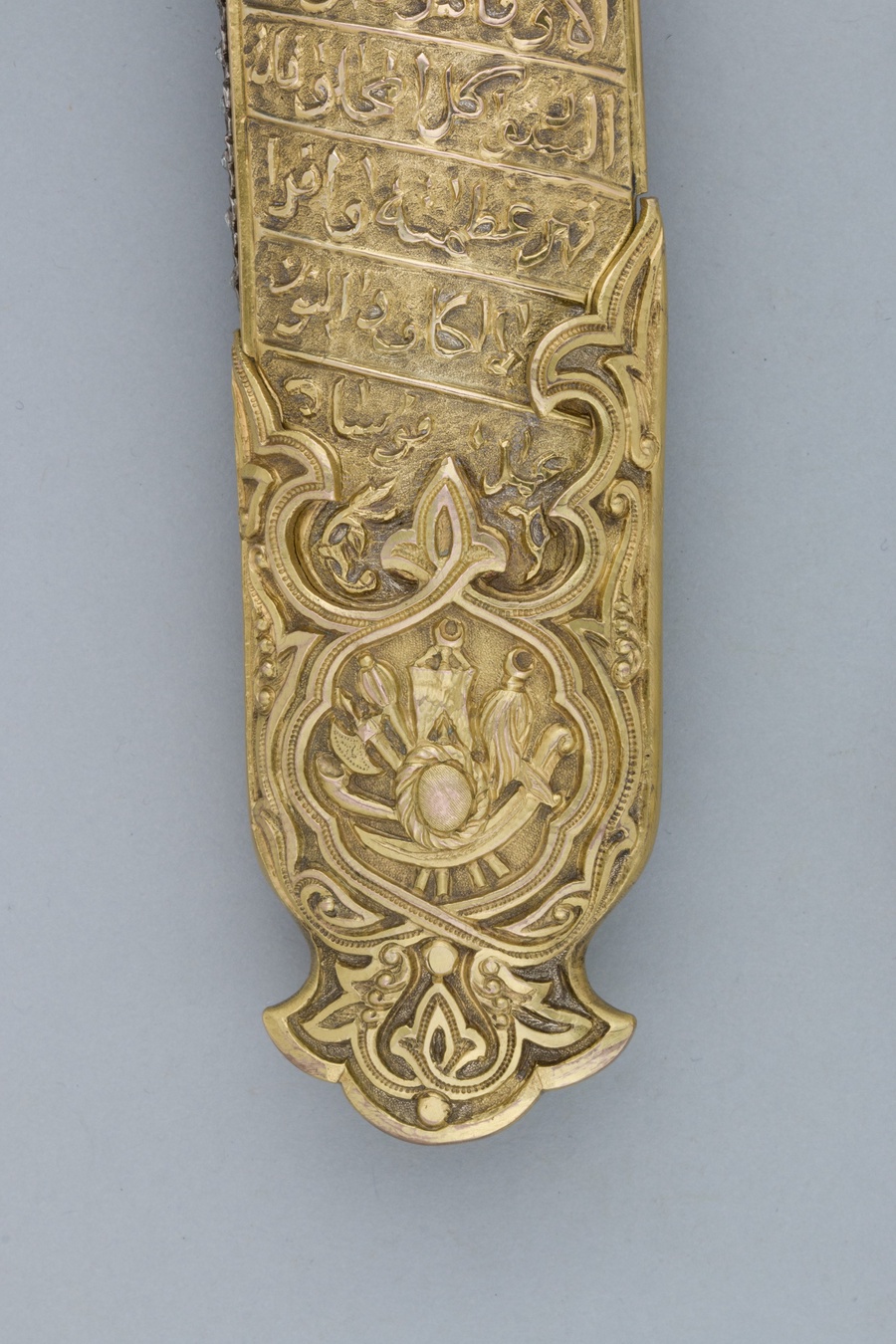 About the work
This saber drips with precious jewels. Ottoman sword makers assembled it for the 1876 inauguration of Murad V, as a symbol of the new Sultan's authority. The Ottoman swordsmith created this sword from components already in the Ottomans' massive armory. The swordsmith chose a Persian blade from the 1600s. The jade grip is from India, and was likely made in the 1700s. The Ottoman sword makers crafted the gold and gilt brass scabbard (case) and the guard that separates the hilt from the blade. They finished the piece by encrusting it with emeralds and diamonds, and wrapping the guard in pearls. An emerald near the top of the scabbard opens to reveal a secret compartment. The underside of the emerald reads, "According to God's Will" in Arabic. Inside the compartment, a gold coin bears the name of Süleyman the Magnificent, a powerful 16th century Ottoman ruler. If Murad hoped the coin would bring him Süleyman's good fortune, however, he was mistaken: Murad was deposed within 93 days of his inauguration.
Save this work.
Start an account to add this work to your personal curated collection.
Work details
Help us improve the metadata.
Is something is missing?