Miniature Portraits Unveiled: Ivory's Legacy and Artistic Agency
By Inji Kim•August 2023•12 Minute Read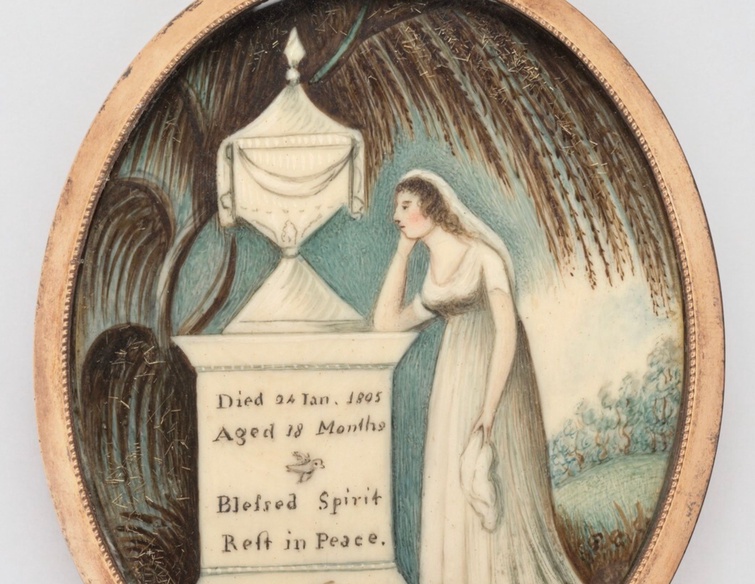 Unknown Artist, Memorial Miniature, early 19th century. Watercolor with hair on ivory. National Gallery of Art, CC0.
An examination of the role of ivory in miniature portraits highlights the contributions of women artists and the complex history of the ivory trade in the United States.
Inji Kim is a 2023 Curationist Critic of Color. She is a PhD student in Art History at the University of Washington, where she is also pursuing a certificate in Cinema and Media Studies. She studies modern and contemporary art, with a special interest in museology, knowledge circulation, and cultural performance. Inji holds a Master's degree in Art and Museum Studies from Georgetown University, and worked at various museums, galleries, and cultural platforms. She is passionate about teaching and has been co-leading a contemporary art history study abroad program in Belgium, the Netherlands, and Germany. Recently, her writing has been featured in Art & Education and the Nasher Graduate Symposium Compendium.