A Woman Putting Flowers in Her Hair
Cleveland Museum of Art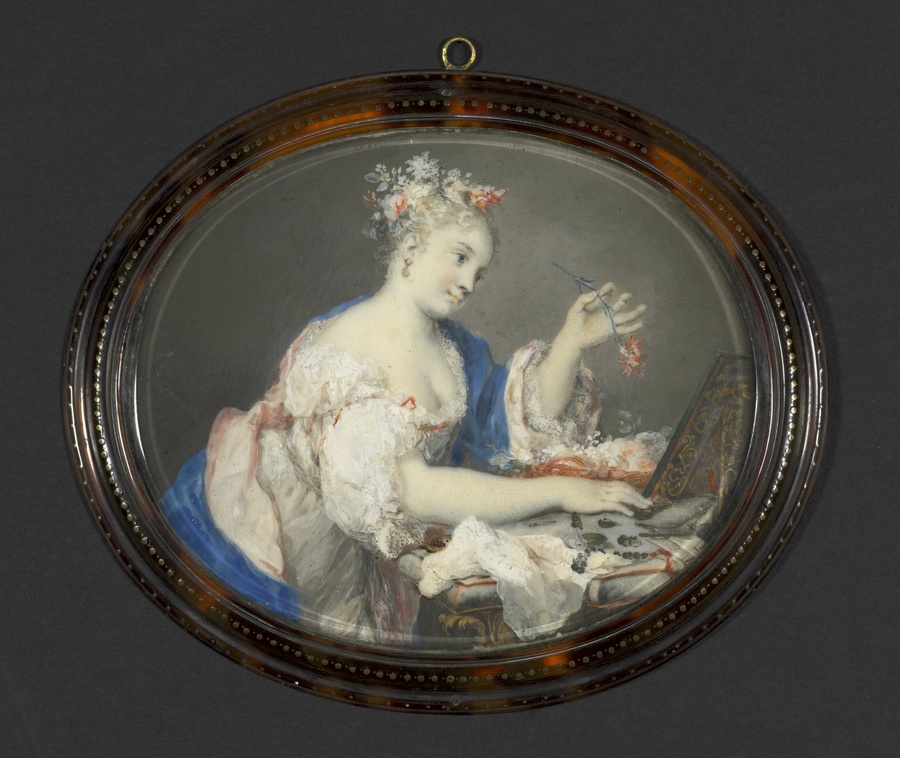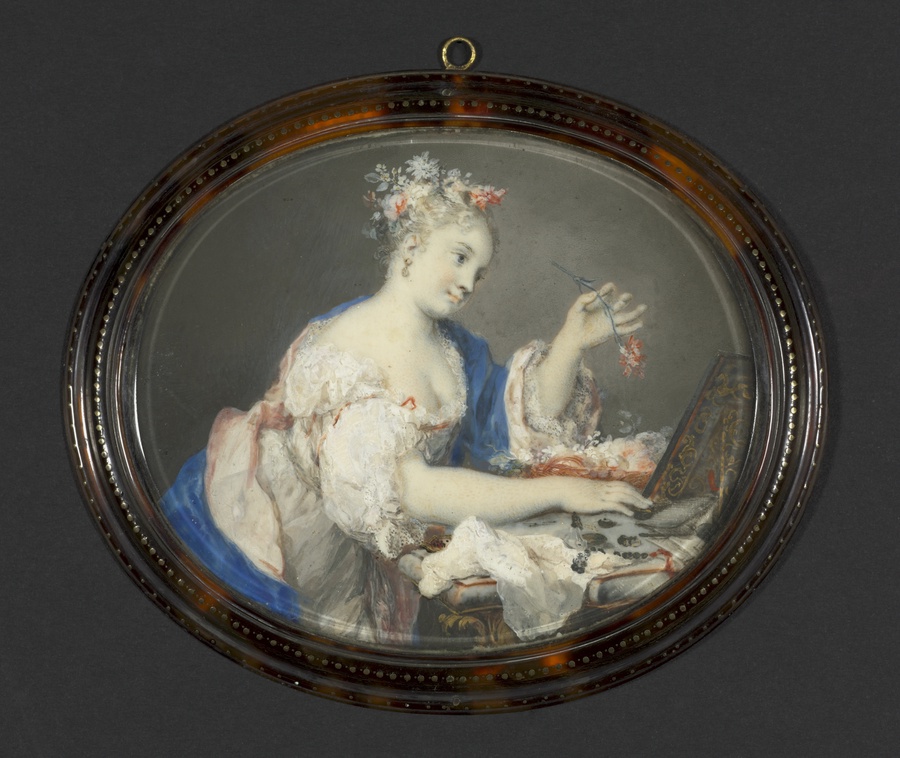 About the work
Scholars generally agree that Rosalba Carriera (1675-1757) developed the art of painting miniatures on ivory, in place of the traditional support of vellum, a fine animal skin. Although she became famous as a pastel painter, in her early career, Carriera decorated ivory snuff boxes-containers used to hold powdered tobacco taken by sniffing up the nostrils-for tourists. This miniature likely served as a lid to a snuff box, due to its elliptical shape in contrast to the oval or occasionally round shapes of most other miniatures. Although painters of ivory snuff boxes used watercolor, the same media artists used on vellum, the finished images on ivory were crude in comparison to those painted on vellum because ivory presents a greasy, non-absorbent surface, causing watercolor to run. Carriera revolutionized the art of watercolor painting on ivory through a process she termed her fondelli, or foundation. She developed a way in which to work in watercolor on ivory that emulated the soft powdery sophistication of her pastels. She used opaque gouache, essentially watercolor paint mixed with a gummy white, a combination of media which adhered to the oily surface of ivory. News of Carriera's innovation spread through Europe, and in the first few decades of the 1700s, most miniaturists abandoned vellum in favor of ivory.
Save this work.
Start an account to add this work to your personal curated collection.
Work details
Help us improve the metadata.
Is something is missing?