How Chocolate Reached the Eastern Hemisphere
By Reina Gattuso•June 2022•12 Minute Read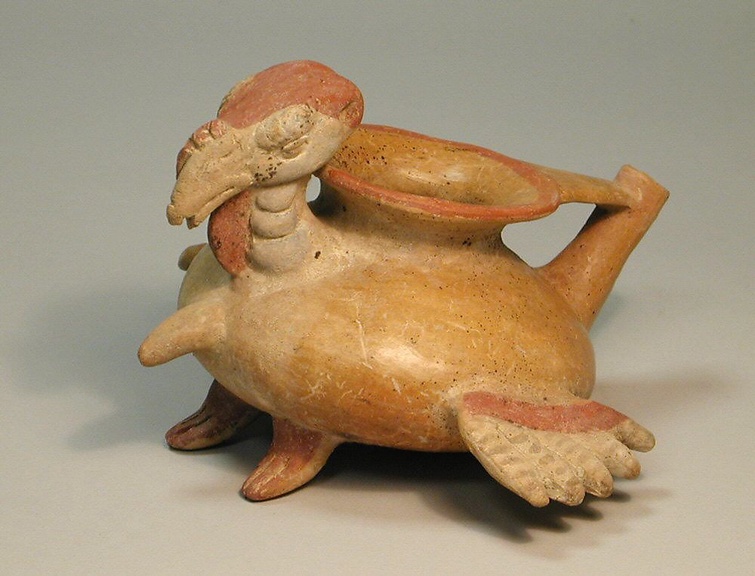 Unknown, Turkey Vessel, 7th–10th century, Veracruz. Metropolitan Museum of Art. Most likely given as a funerary gift, this turkey vessel signified power and also conveyed hopes for successful growing seasons in the future.
In the past 500 years, chocolate has gone from a spiritually significant Central American beverage to a global culinary commodity. It inspired reverence and debate, while the European appetite for chocolate fueled colonial exploitation. Ceremonial cacao cups and delicate porcelain vessels chart the evolution of this "food of the gods."
Reina Gattuso is a content writer on the Curationist team, and an independent journalist covering gender and sexuality, arts and culture, and food. Her journalism connects analysis of structural inequality to everyday stories of community, creativity, and care. Her work has appeared at Atlas Obscura, The Washington Post, Teen Vogue, The Lily, POPSUGAR, and more. Reina has an MA in Arts and Aesthetics (cinema, performance, and visual studies) from Jawaharlal Nehru University in New Delhi, India, where her research focused on sexuality in Hindi film. She writes and teaches writing to high school students in New York City.