Fragmentary Ottoman Cenotaph Cover with Qur'anic Verses
Walters Art Museum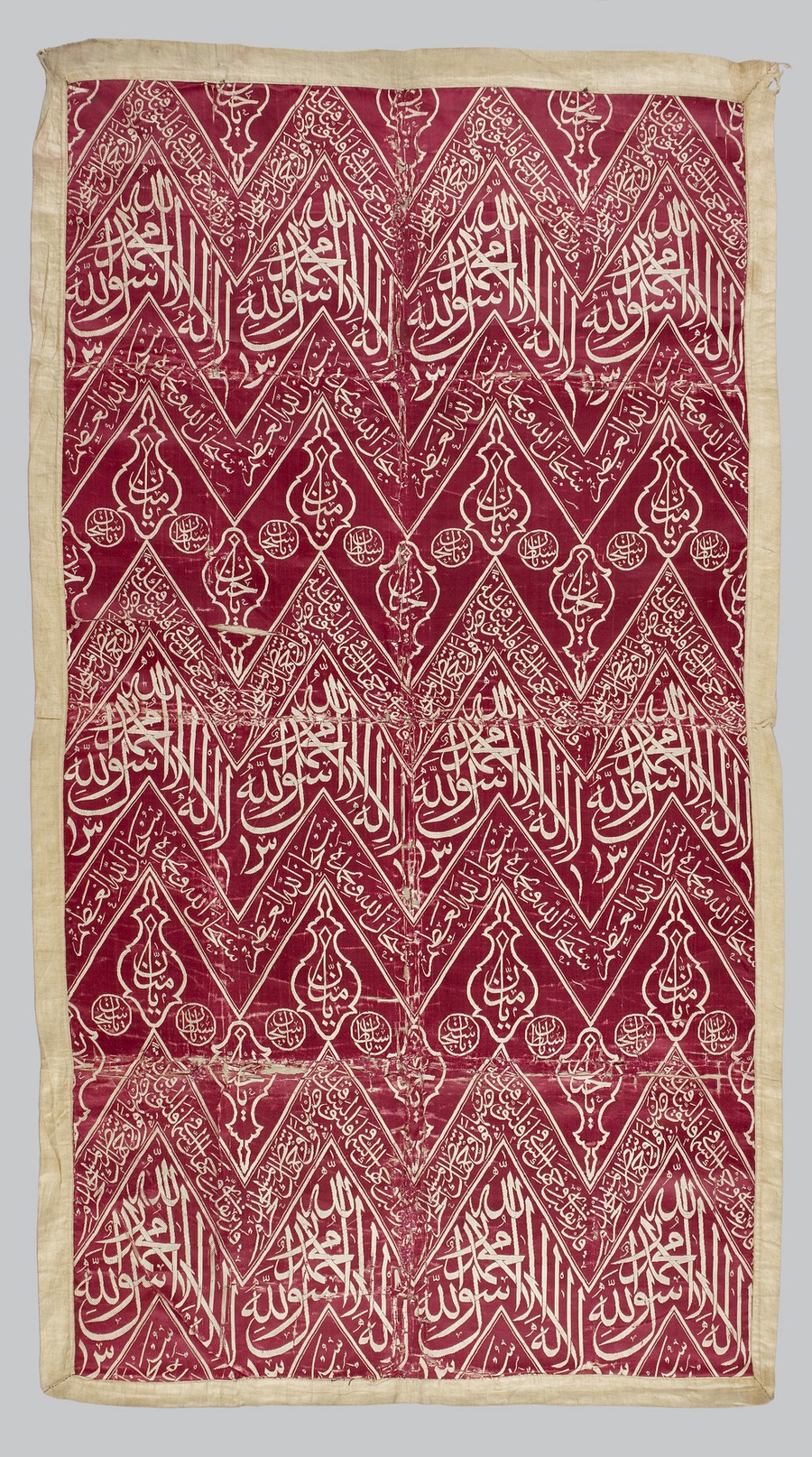 About the work
Created in Turkey, this cenotaph cover dates back to the 17th-18th century. It is adorned with Qur'anic verses and Islam's Shahada, "There is no God but Allah, and Muhammad is his prophet," placed within a chevron (zig-zag) pattern and set against an oxblood background.Attributed to the Ottoman Empire, it was likely ​​used to dress a sanduka (a coffin-shaped stone) in honor of an important person. The work resembles many cenotaph covers from this period, which were frequently designed with chevron patterns and holy scripture. Geometric patterns as well religious inscriptions are meant to guide viewers in their worship.
Save this work.
Start an account to add this work to your personal curated collection.
Work details
Help us improve the metadata.
Is something is missing?