"Albarello" with a Shepherdess Lifting Her Skirt
Walters Art Museum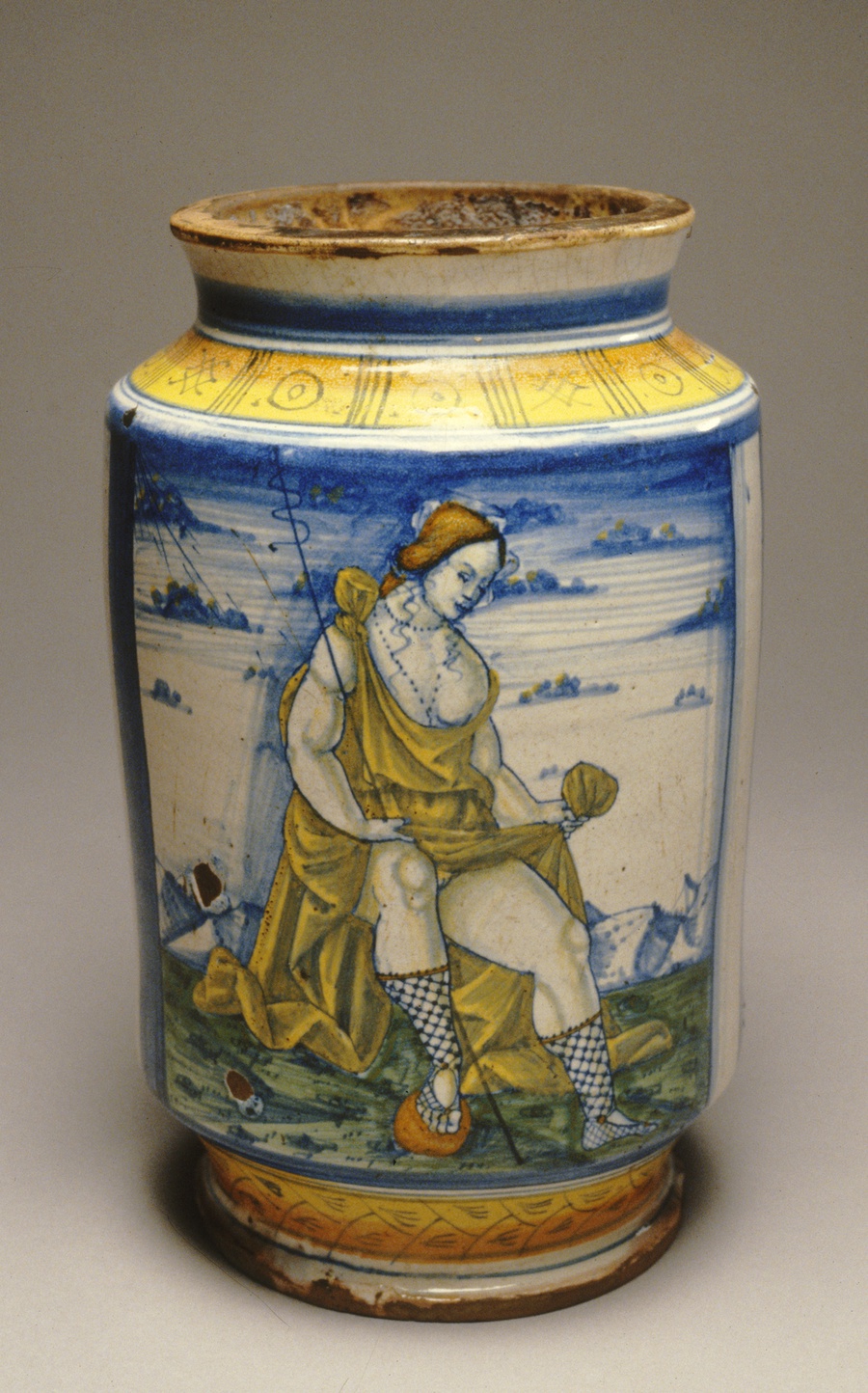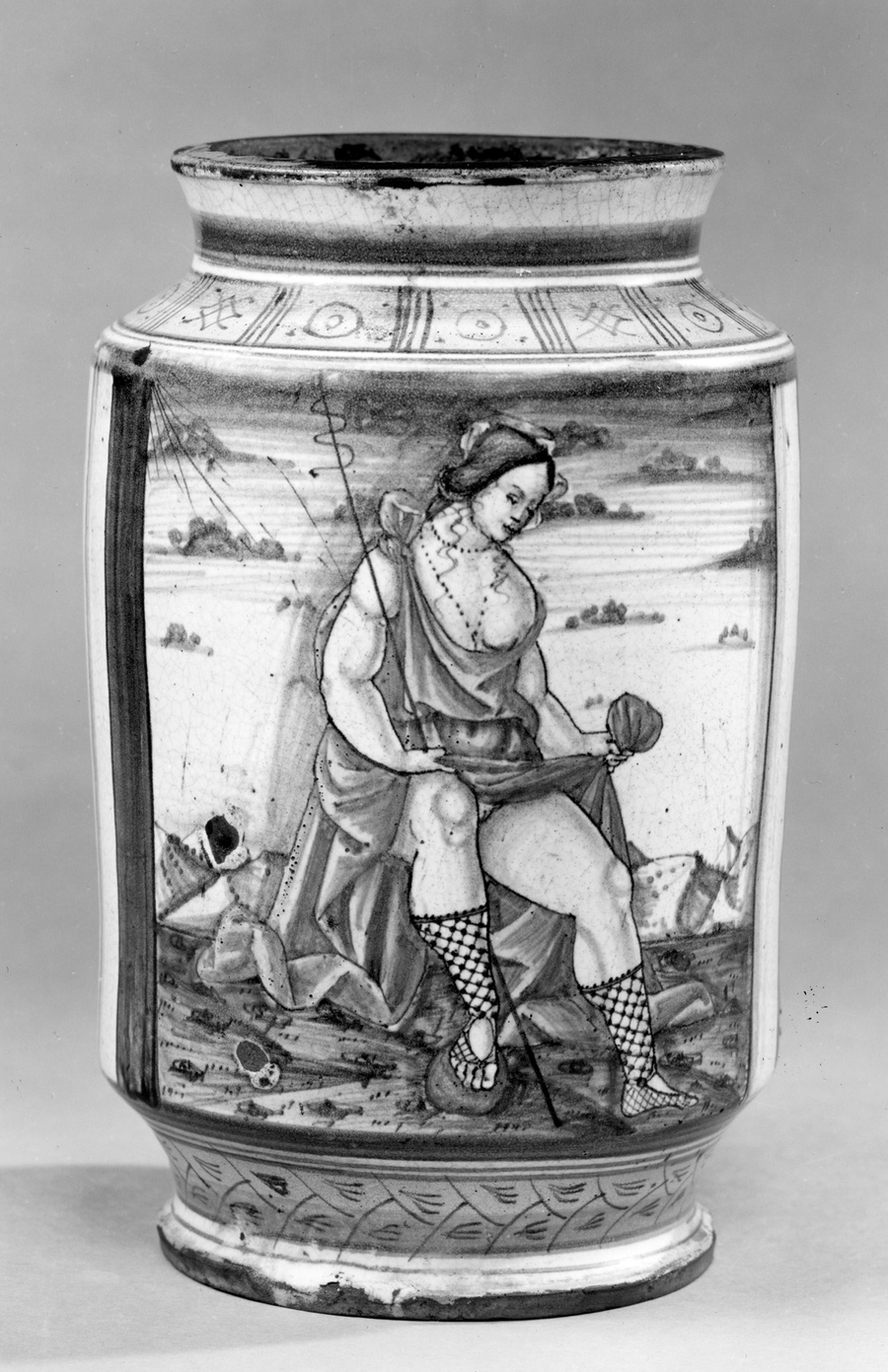 About the work
Albarello jars held contents of dry medicinal herbs and were decorated using colorful glazes. The suggestive nature of the shepherdess adjusting her loosely draped garment would have appealed to recently married upper-class couples. In the case of this albarello, the original contents can be assumed to have held provisions that promoted fertility.
Save this work.
Start an account to add this work to your personal curated collection.
Work details
Help us improve the metadata.
Is something is missing?