Mechanical Pencil
Cooper Hewitt, Smithsonian Design Museum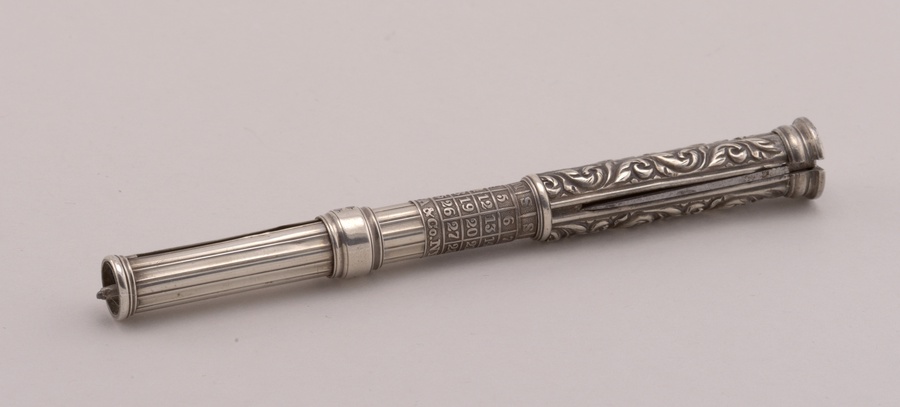 About the work
Bands of foliate scrolls above a perpetual calendar with the days of the week letters (MTWTFSS) and numbers of month above reeded stem, with retractable point.
Save this work.
Start an account to add this work to your personal curated collection.
Work details
Help us improve the metadata.
Is something is missing?