A Midwife Going to a Labour
Metropolitan Museum of Art, New York, NY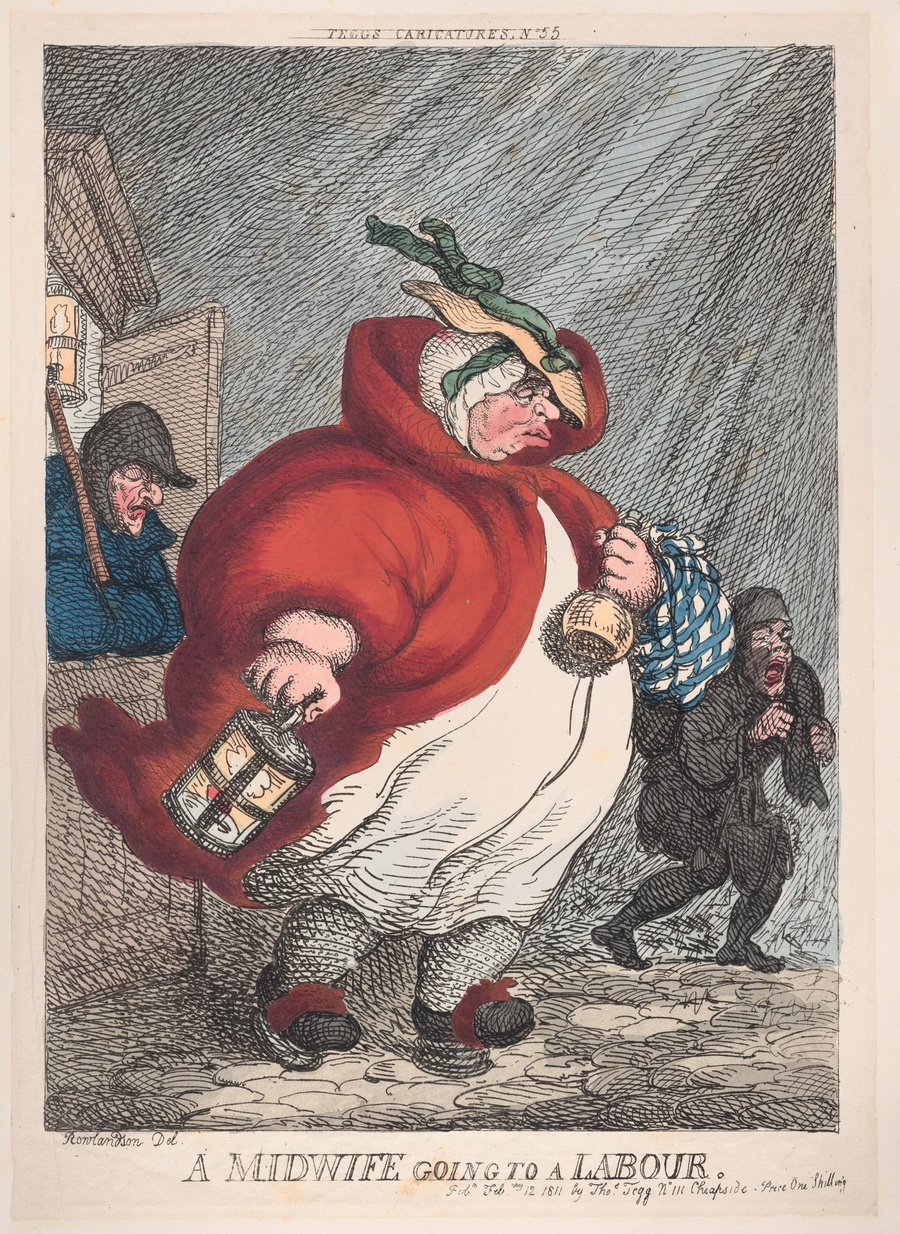 About the work
In many cultural settings, overseeing childbirth has traditionally been the work of midwives. Despite attempts by male-dominated medical institutions to appropriate this role from women, many midwives continued to practice. This hand-colored etching by British artist Thomas Rowlandson shows a dedicated midwife walking with a lantern on a rainy night to attend a birth.
Save this work.
Start an account to add this work to your personal curated collection.
Work details
Help us improve the metadata.
Is something is missing?