A New Record Comparing the Handwriting of the Courtesans of the Yoshiwara
Metropolitan Museum of Art, New York, NY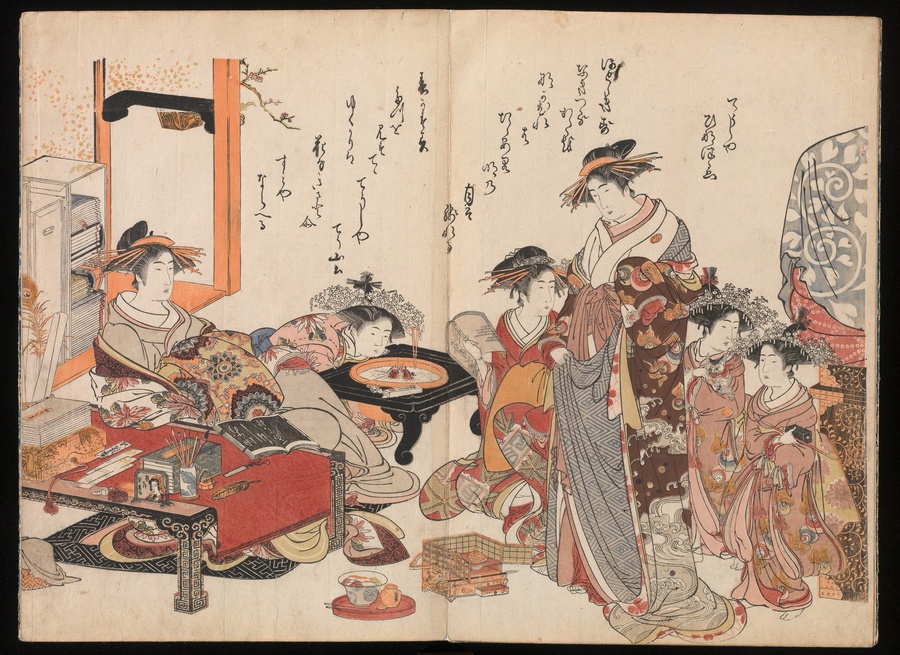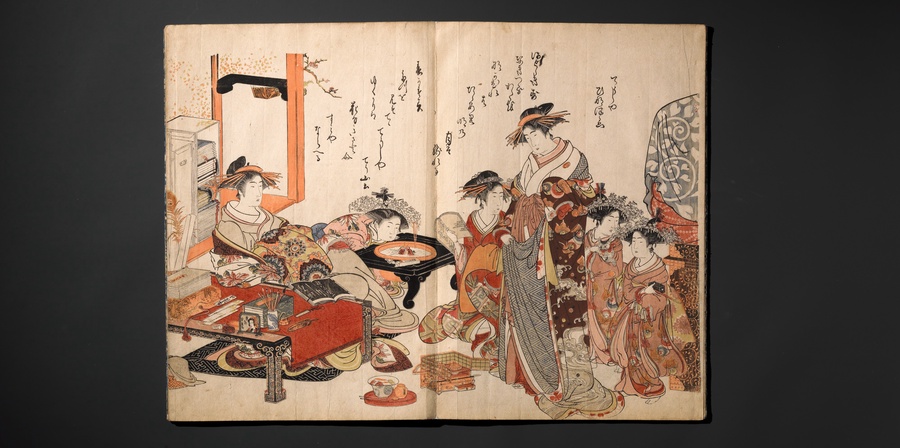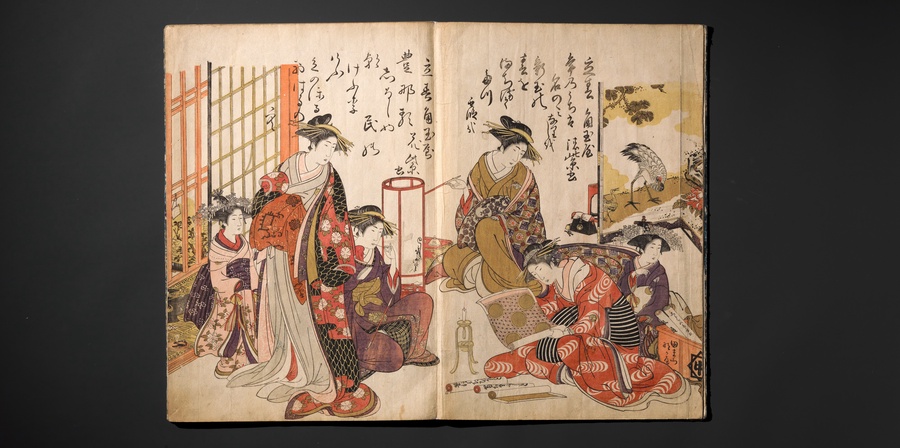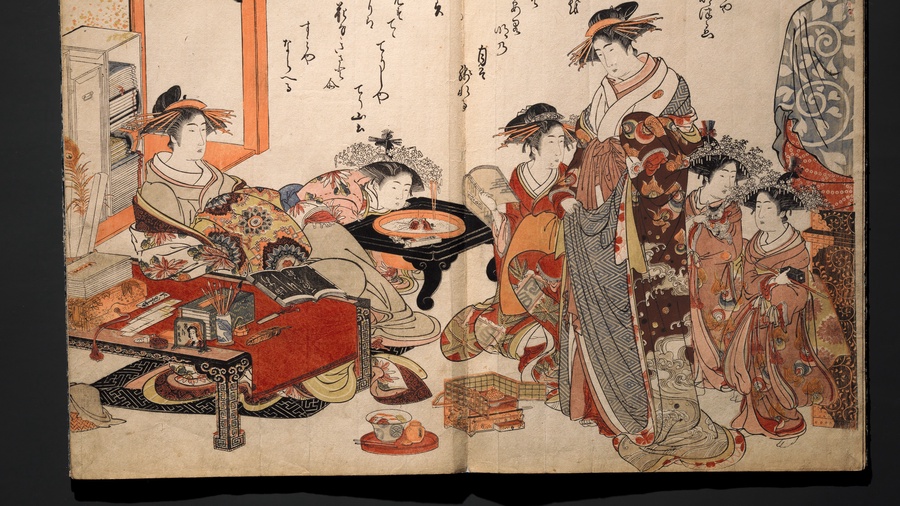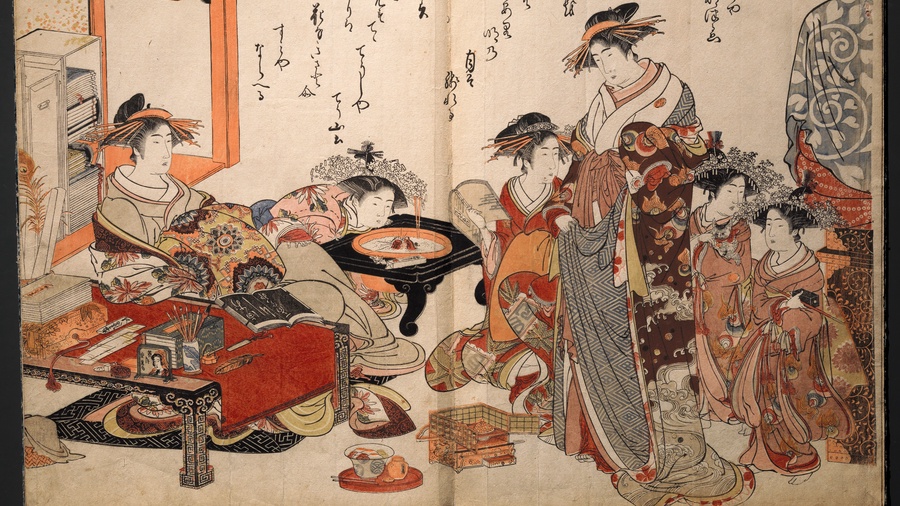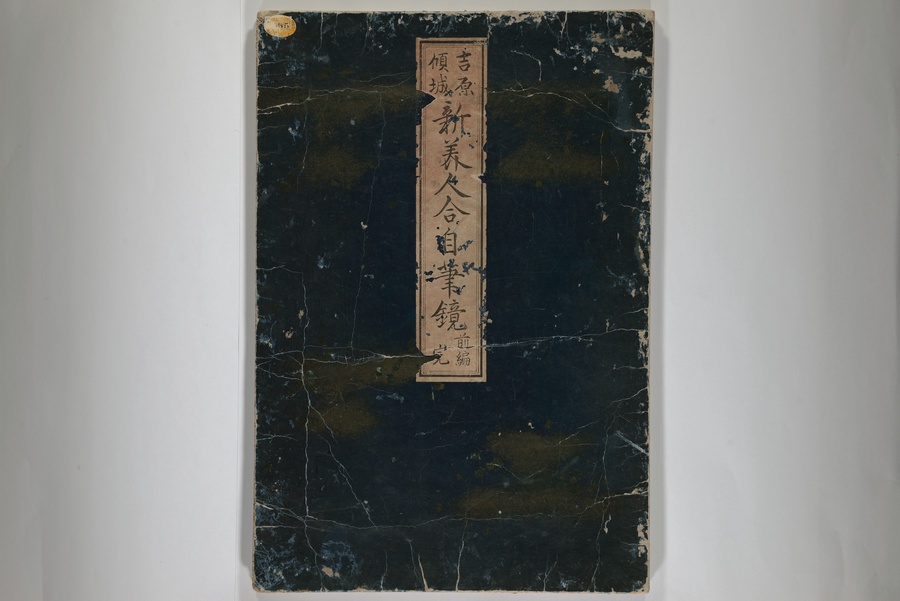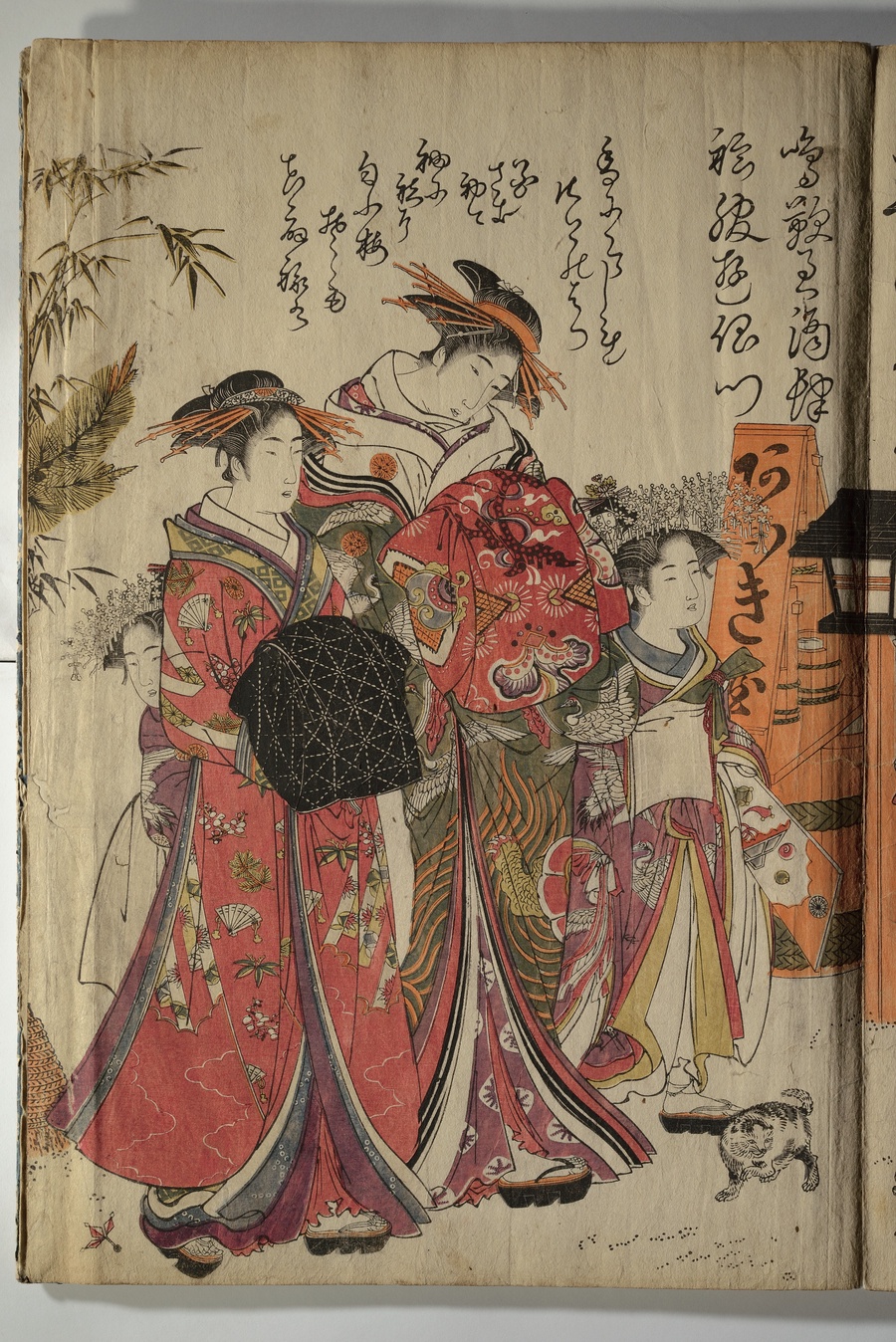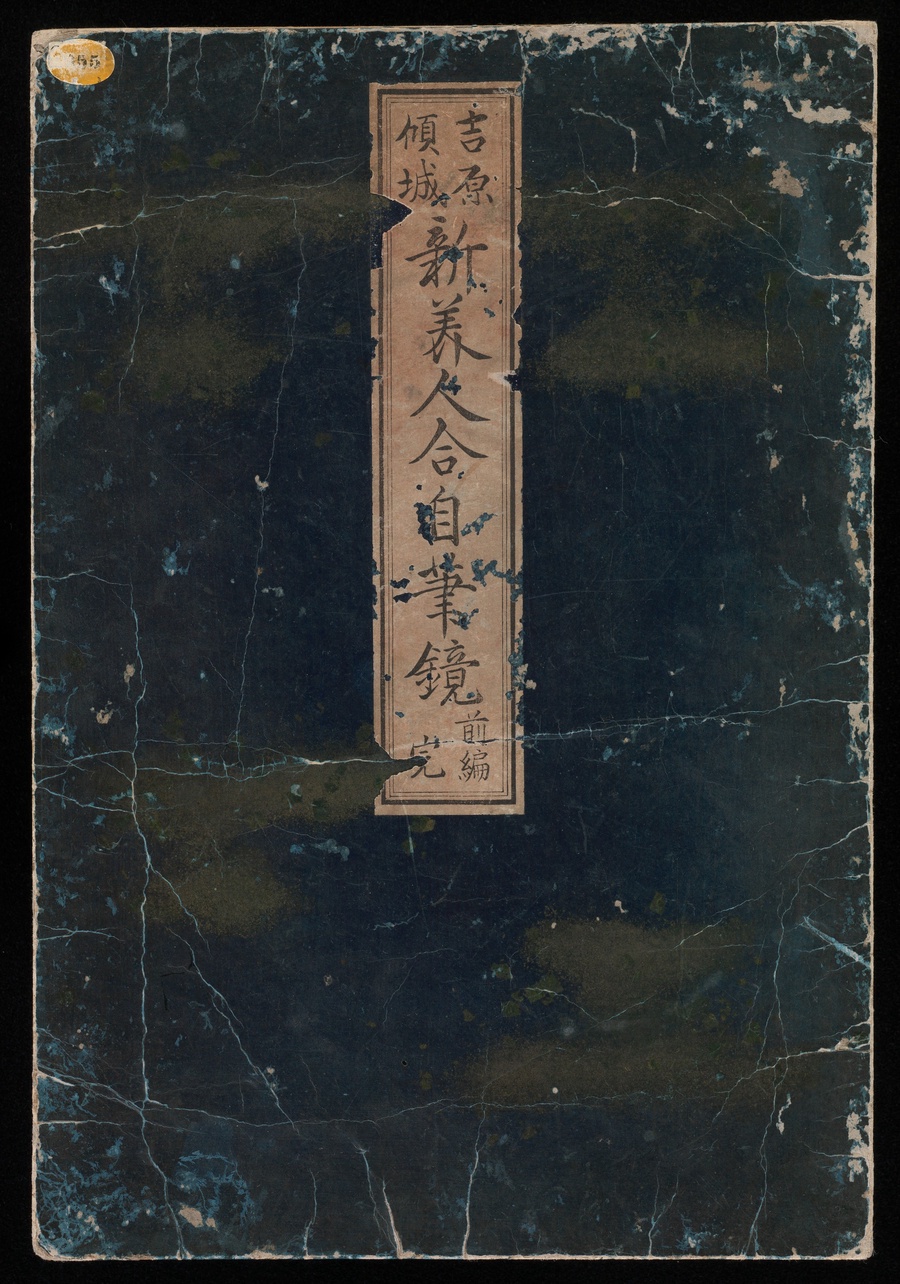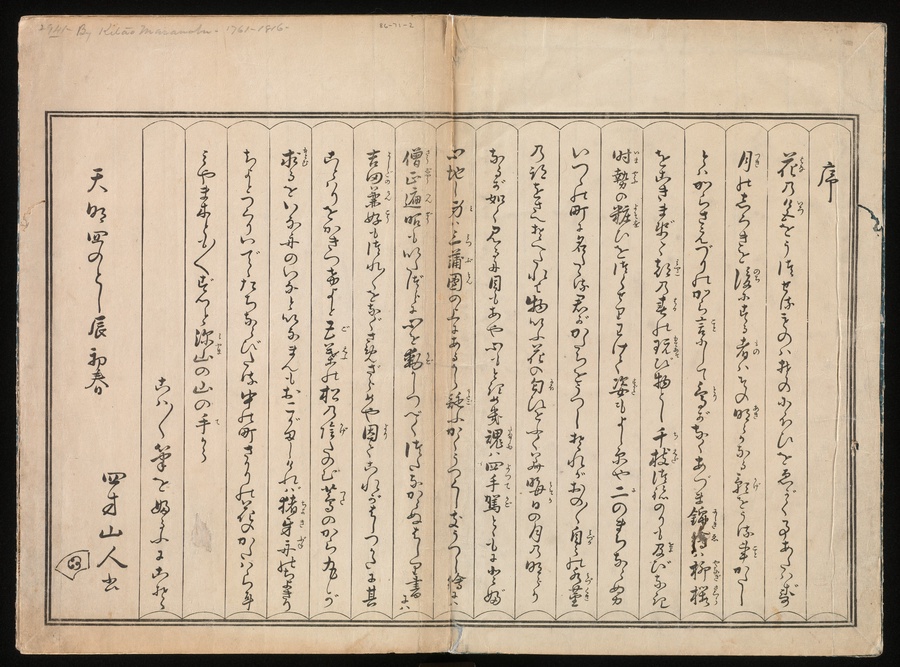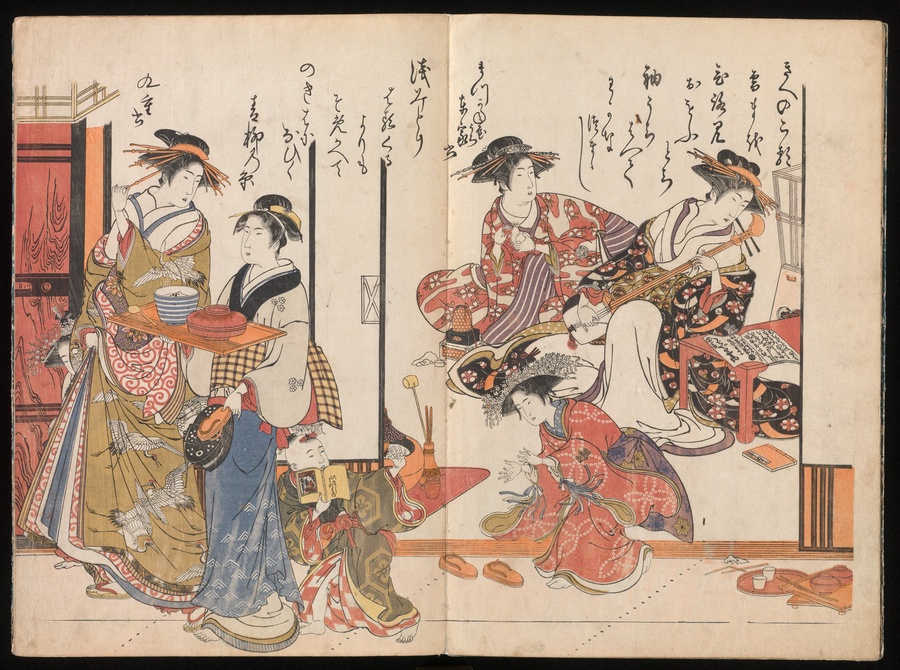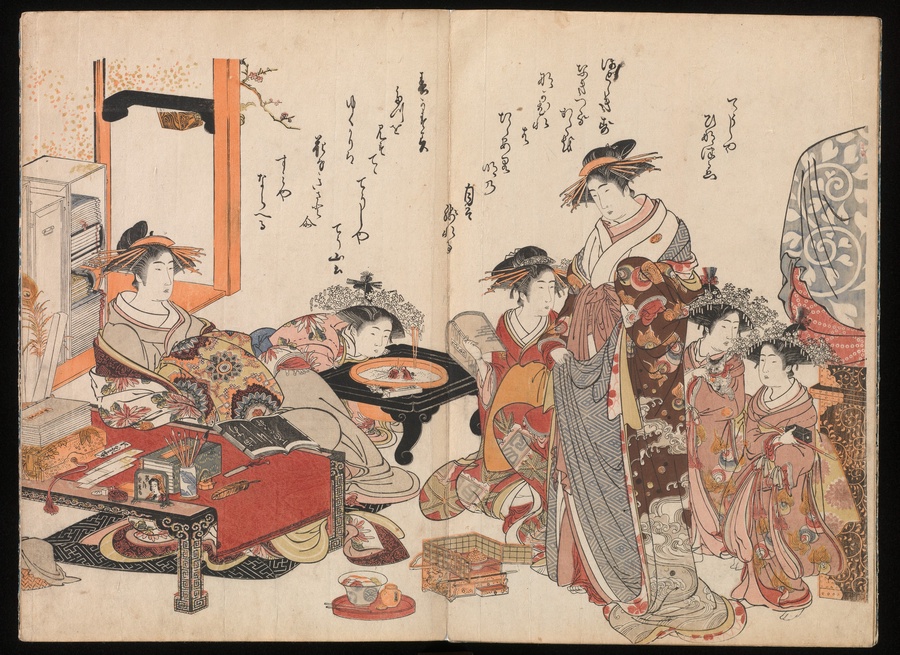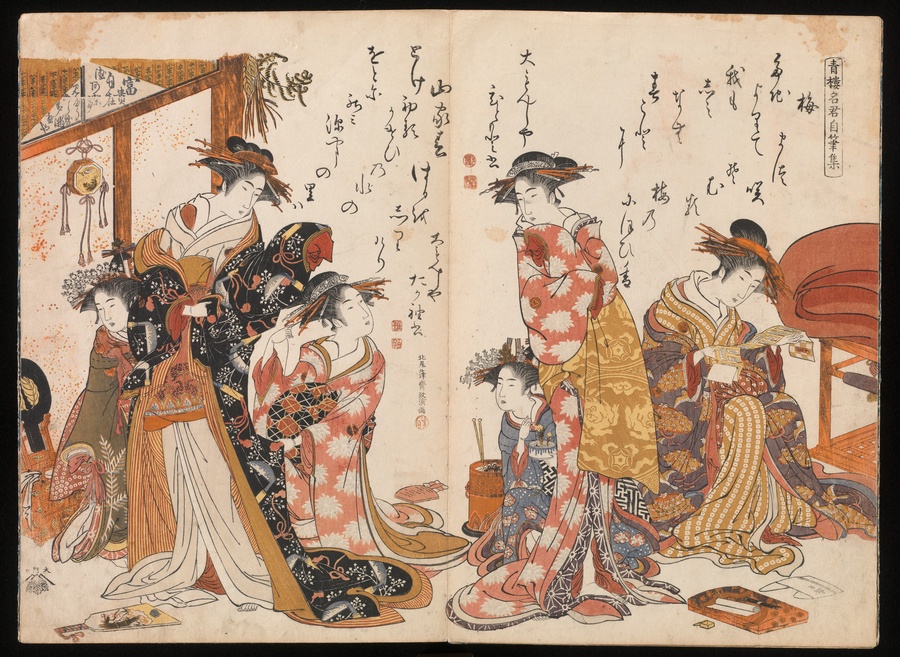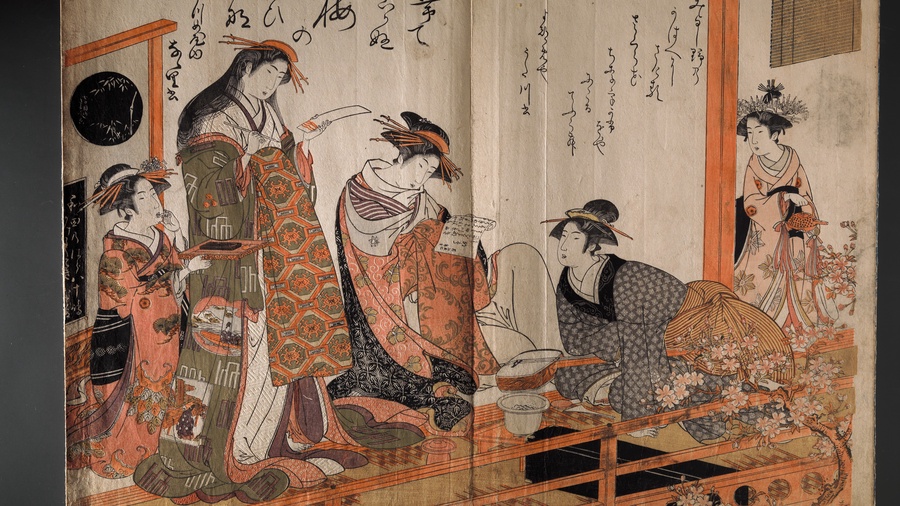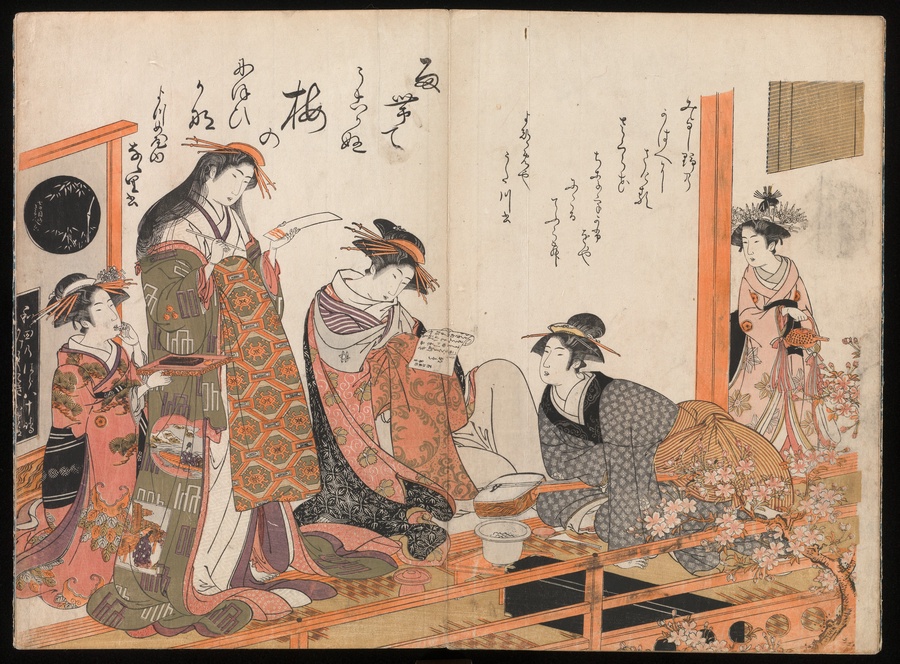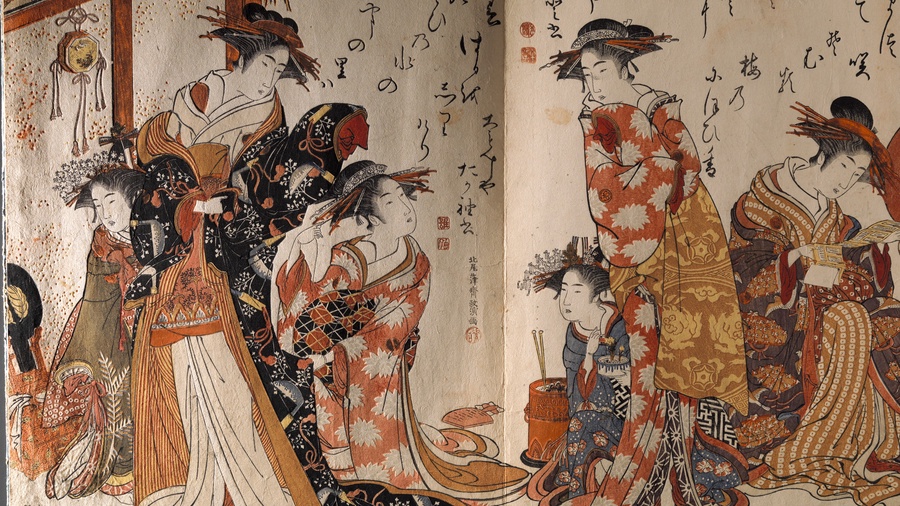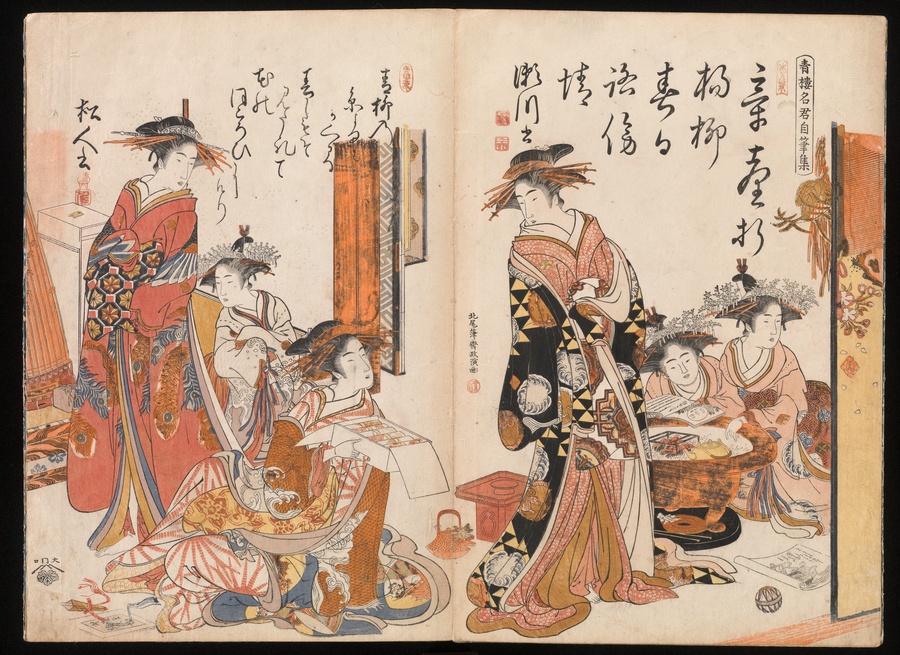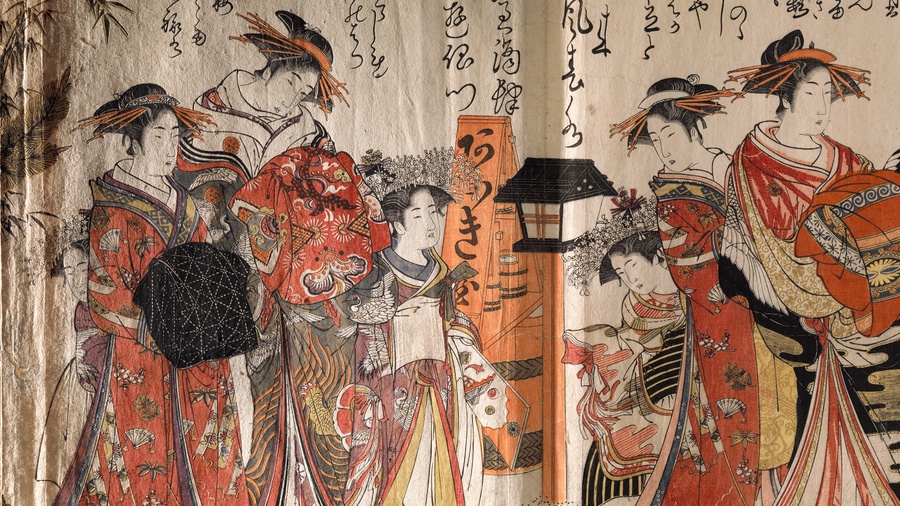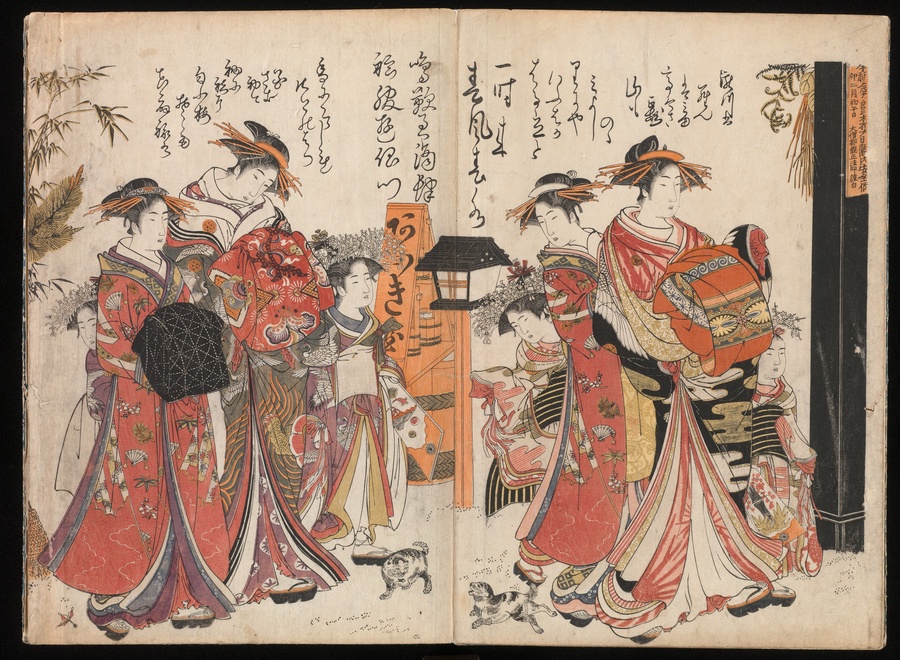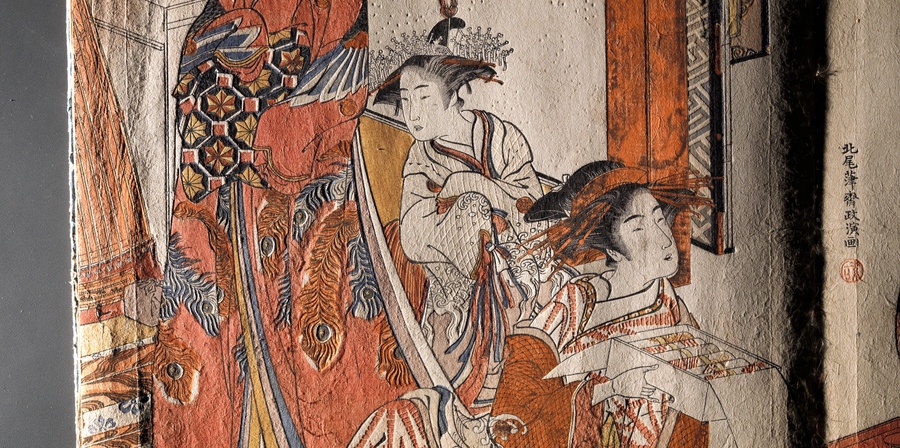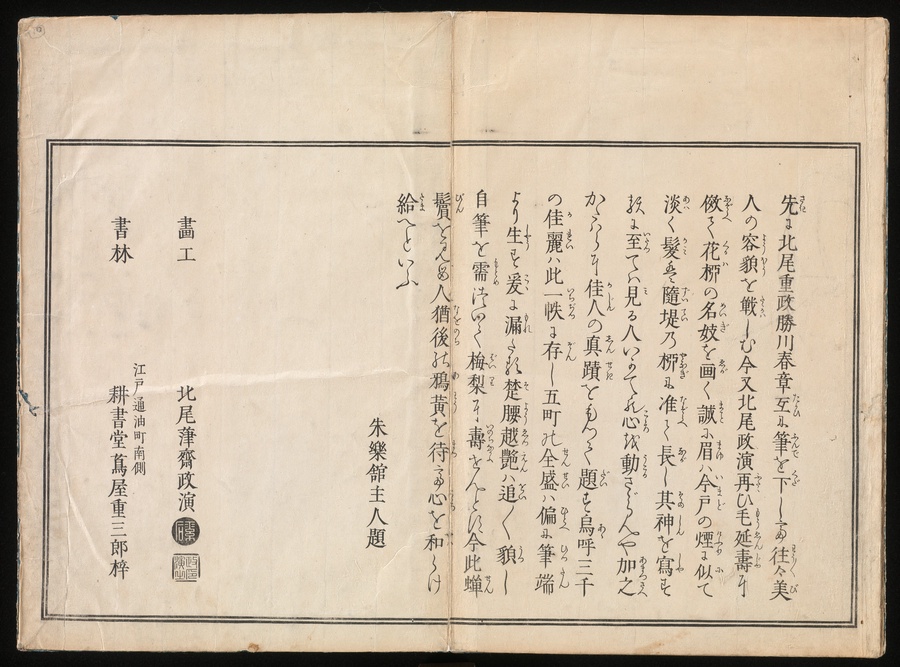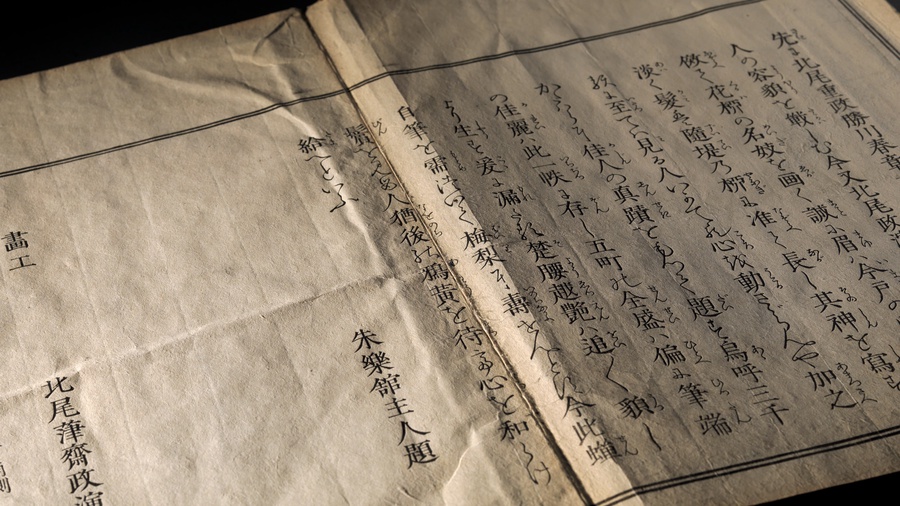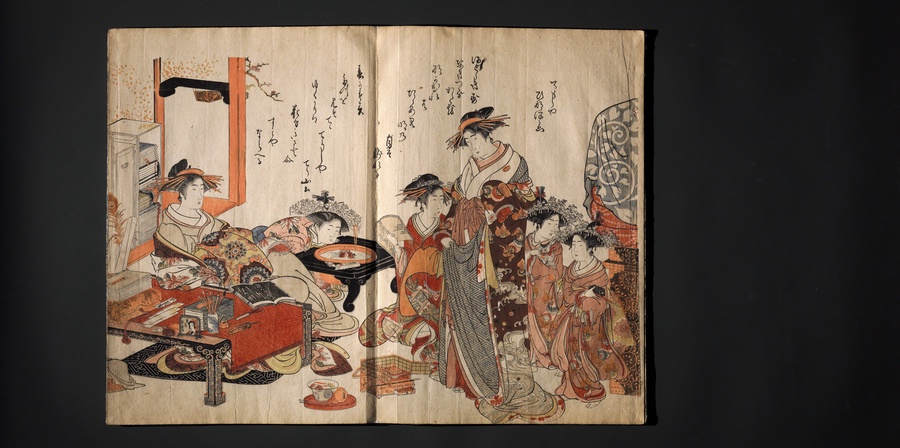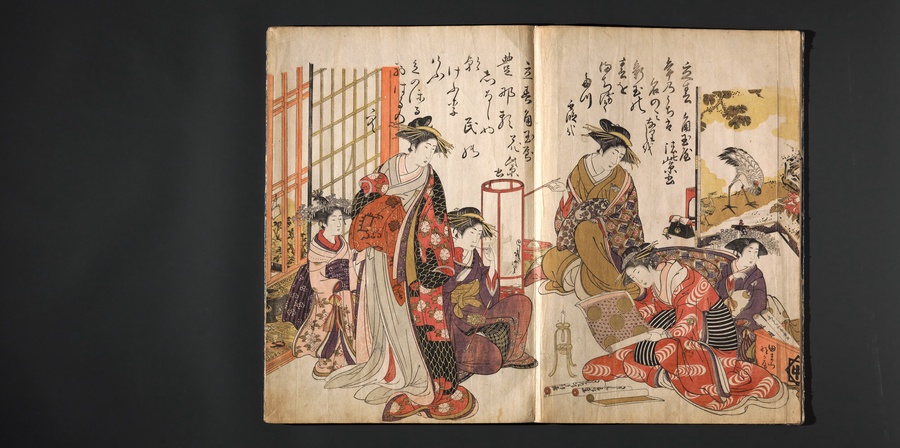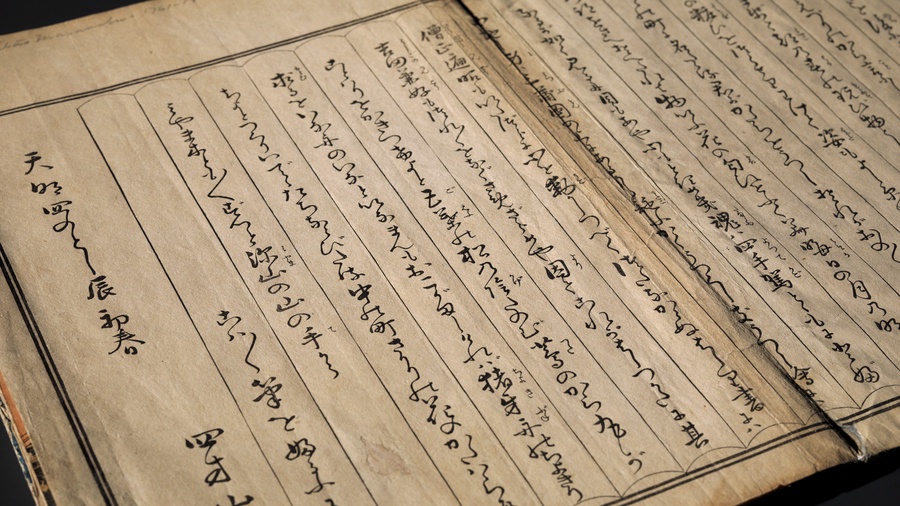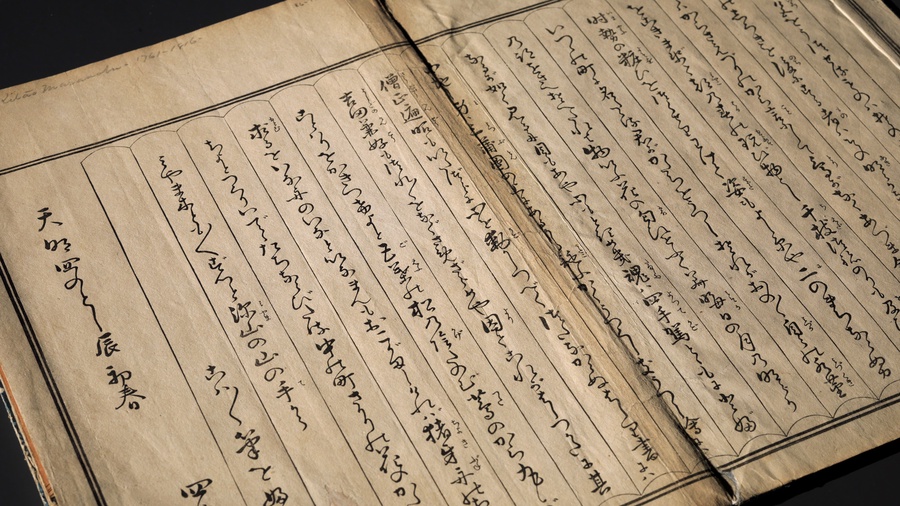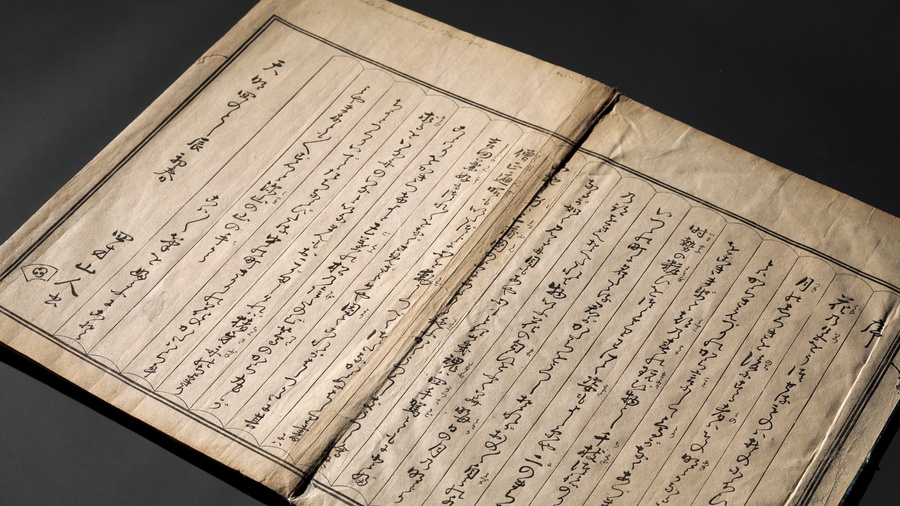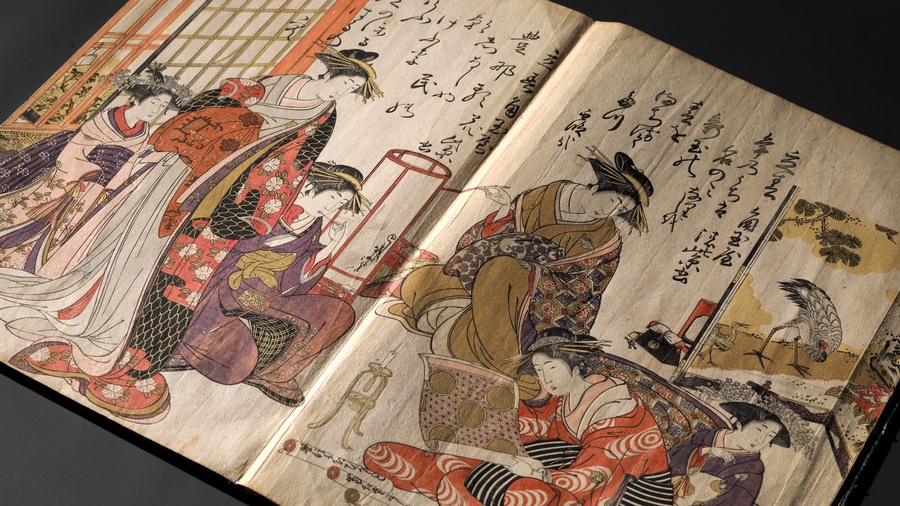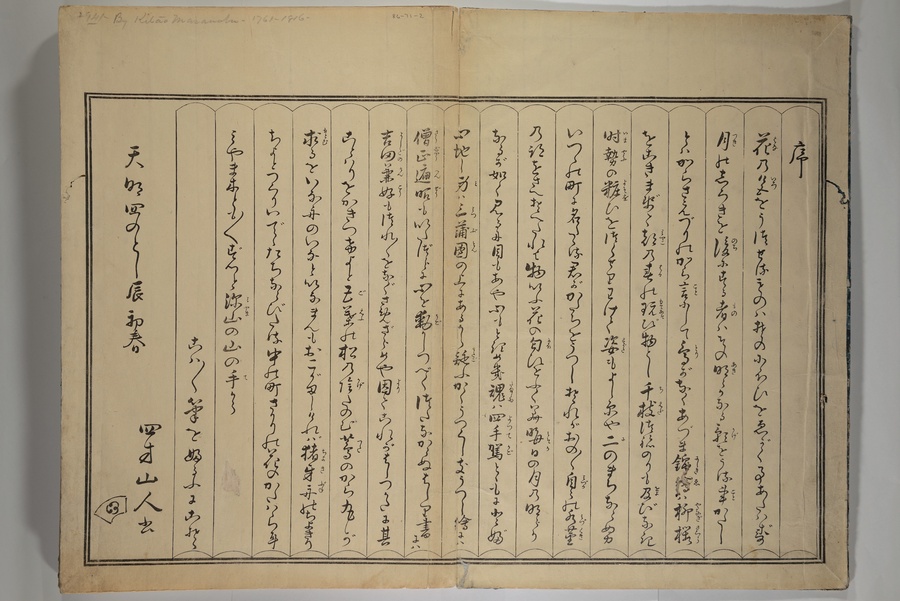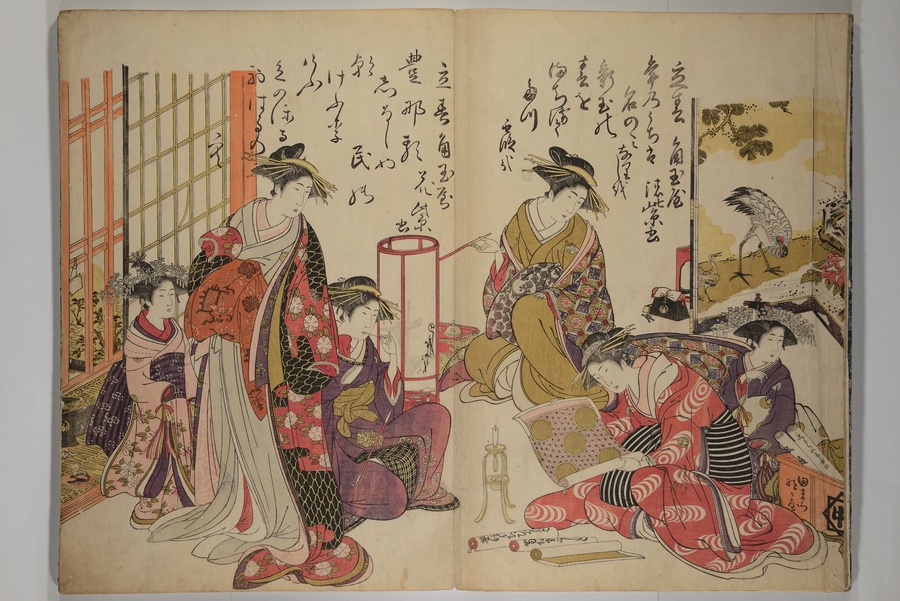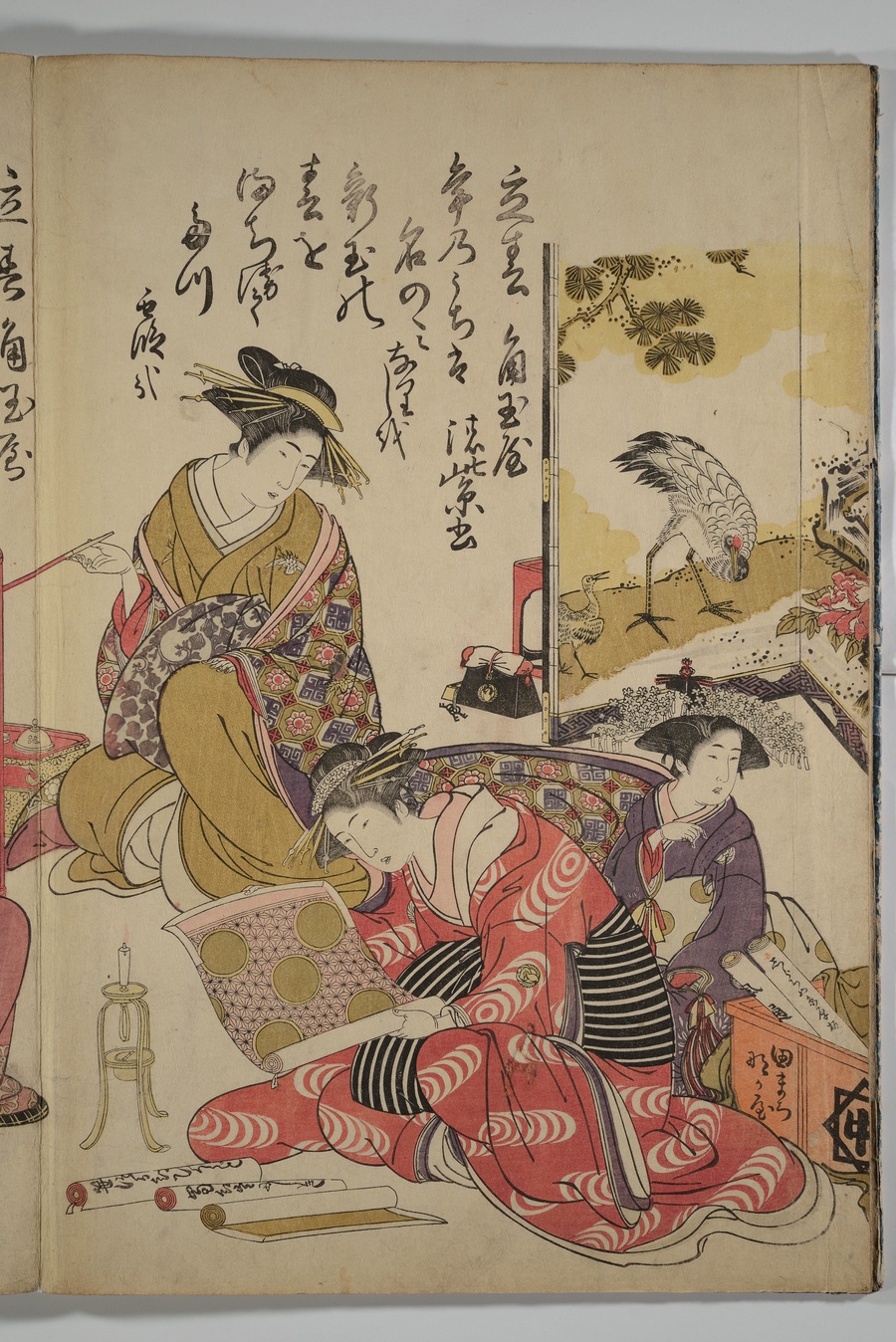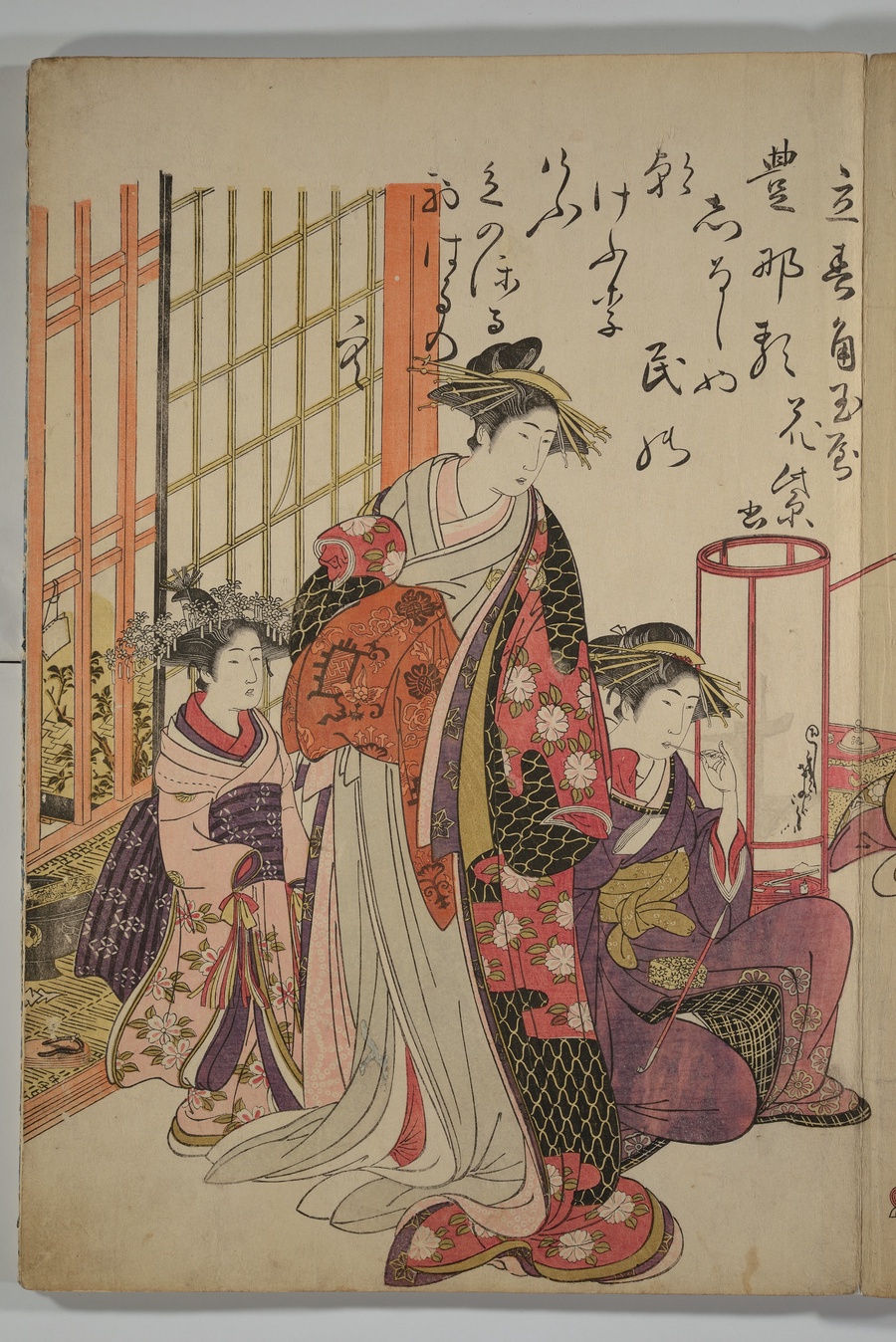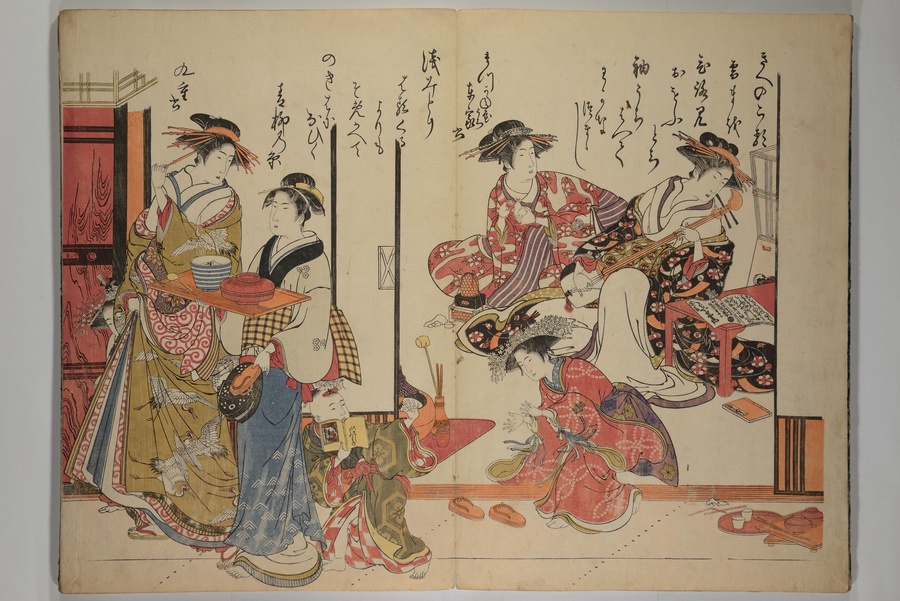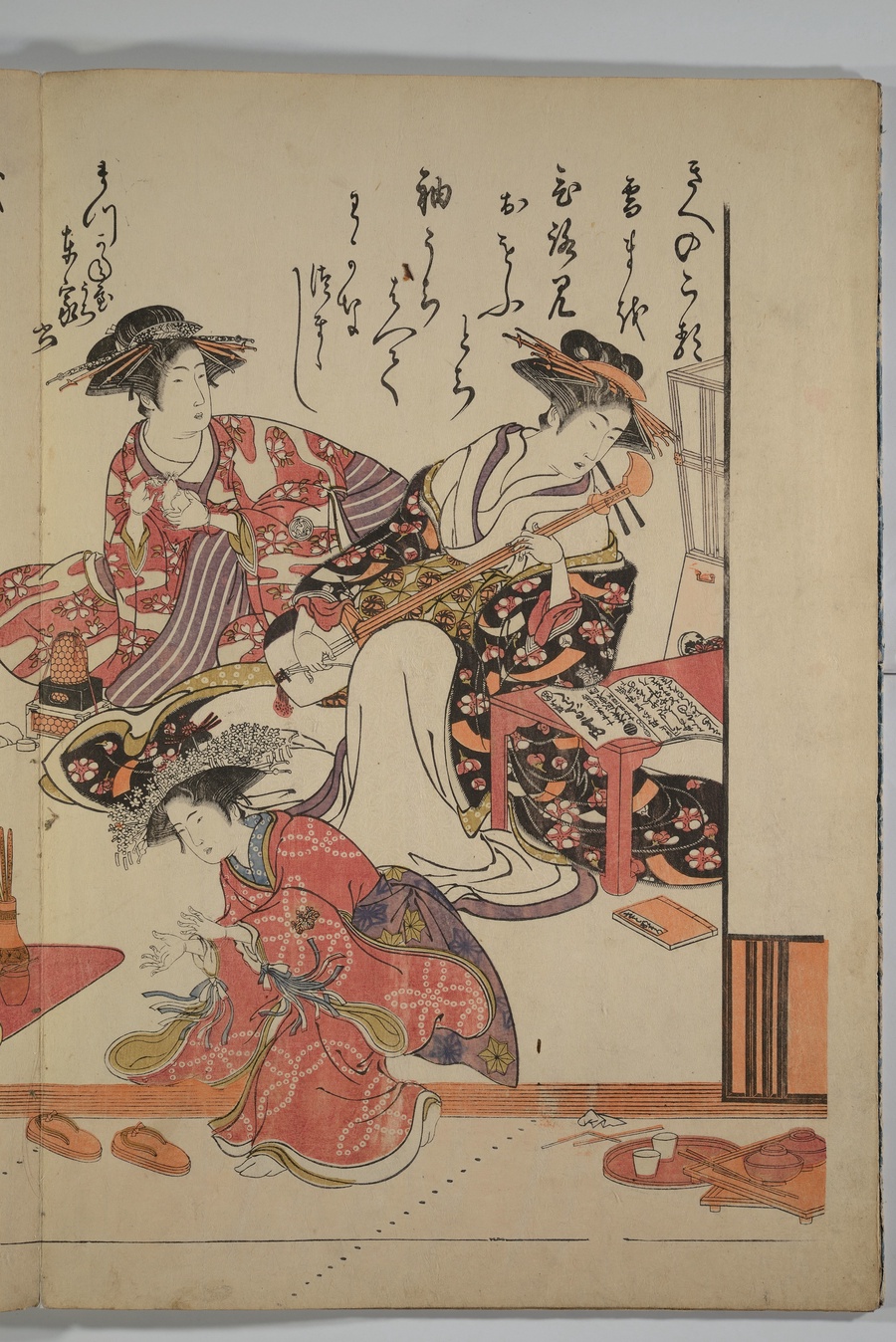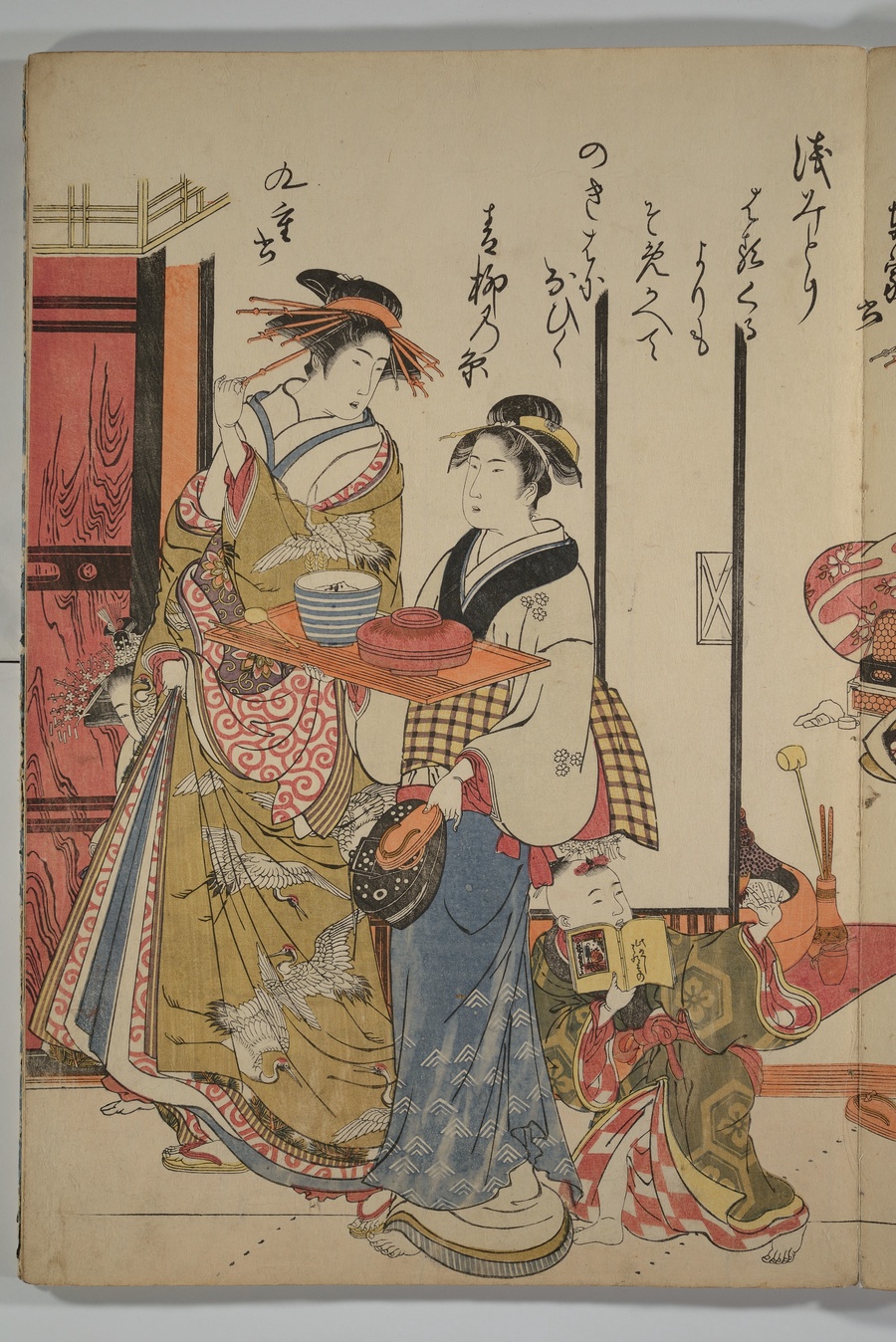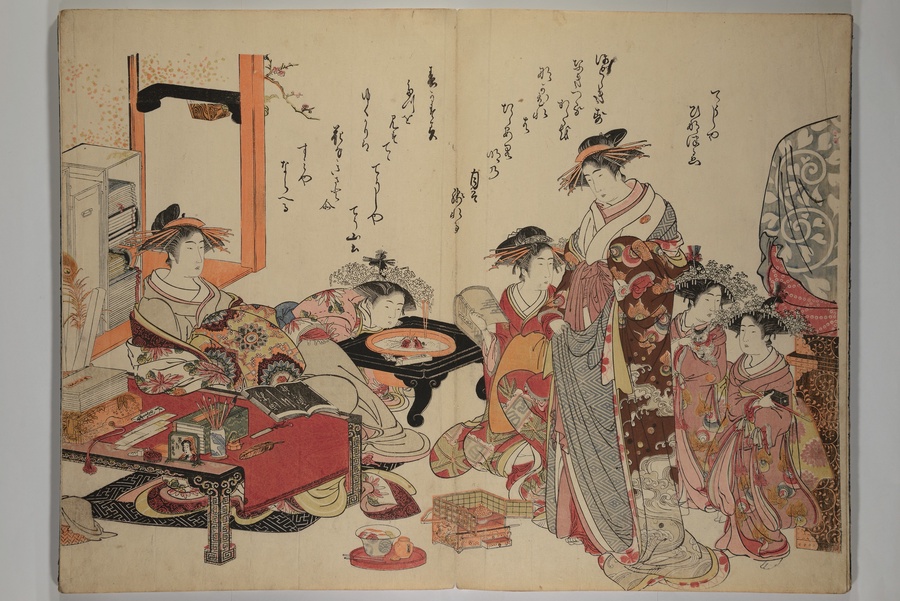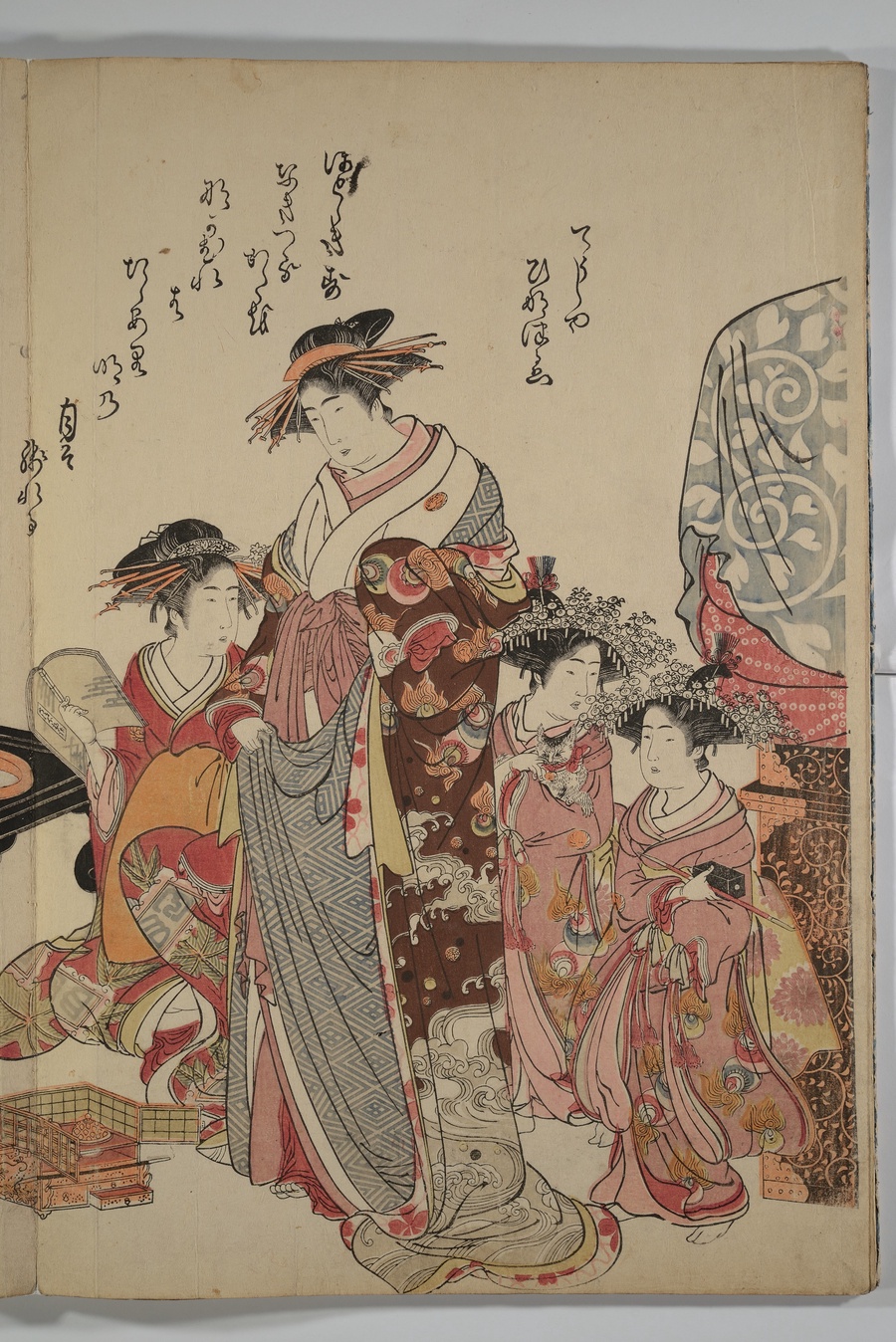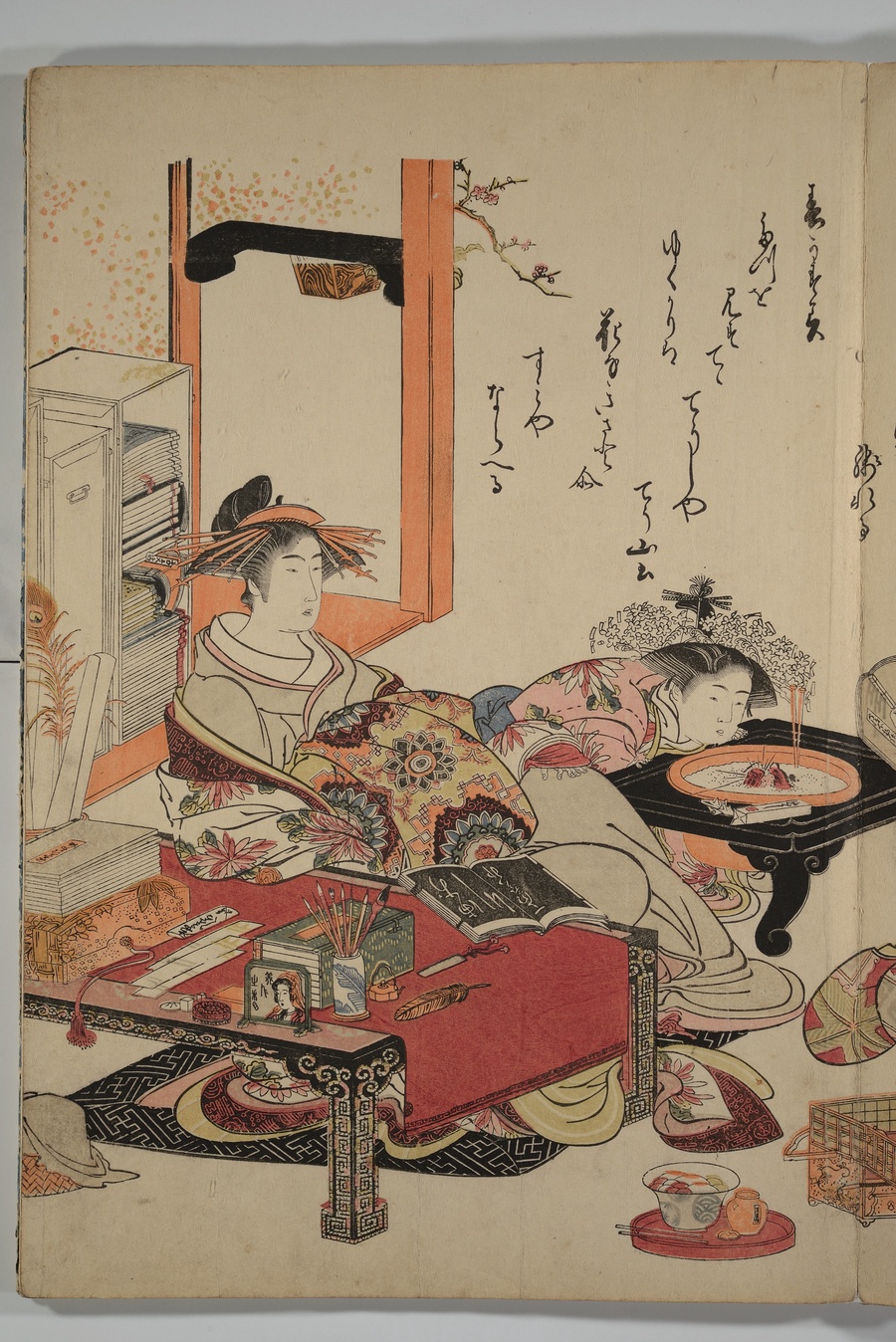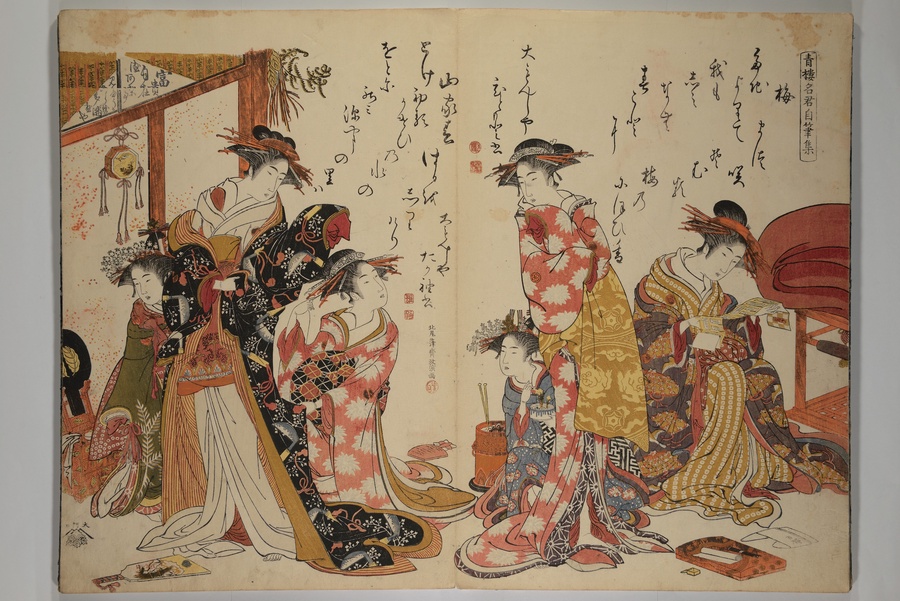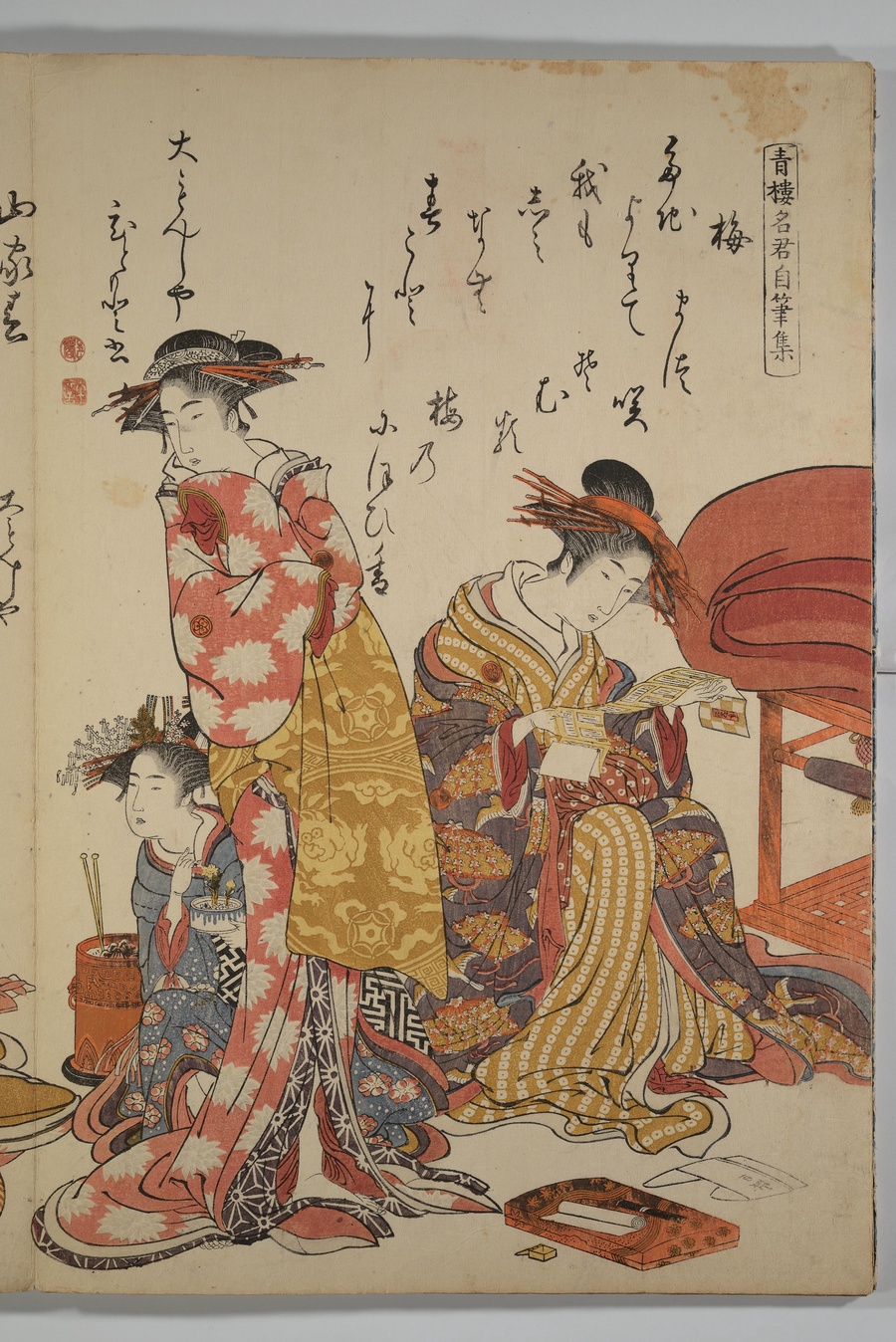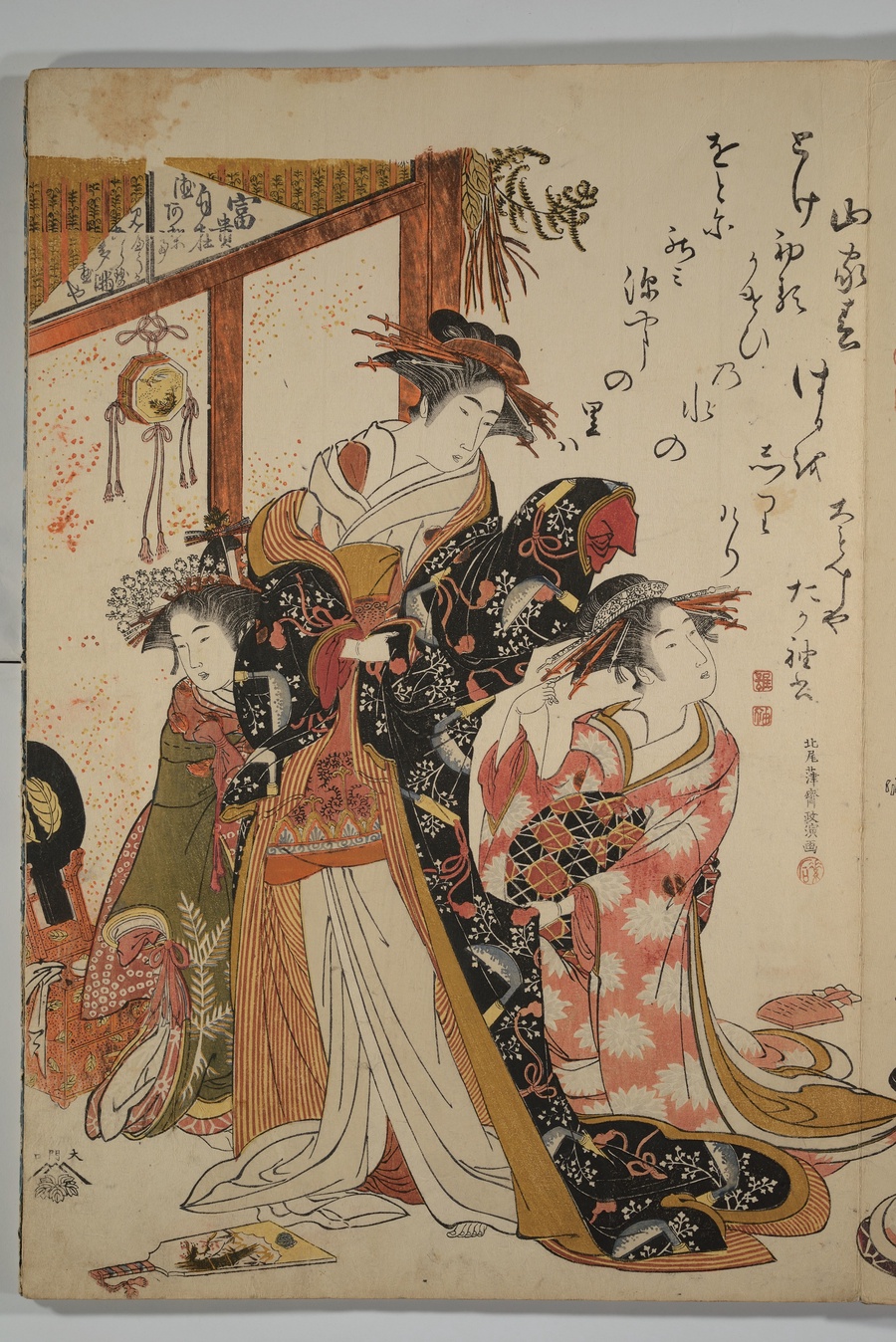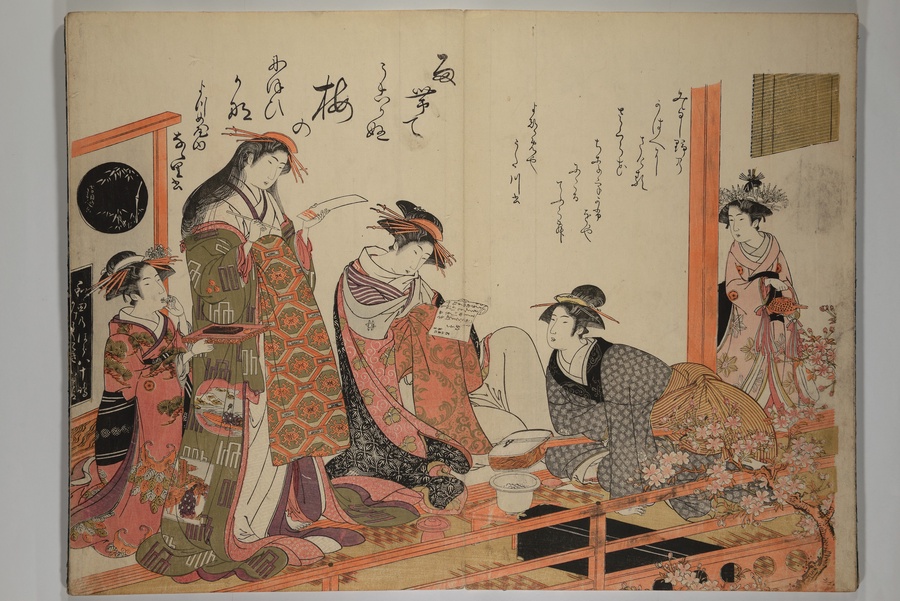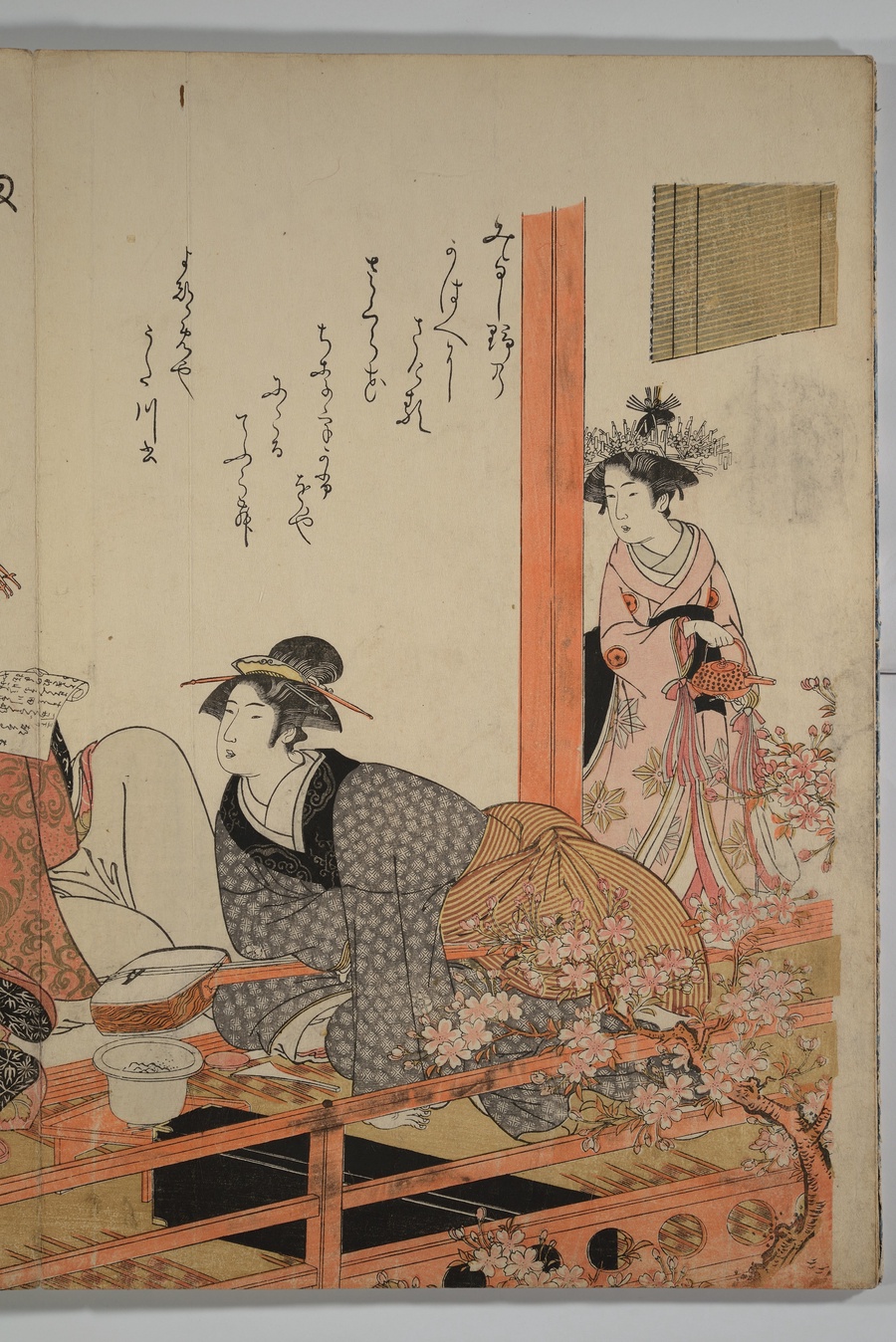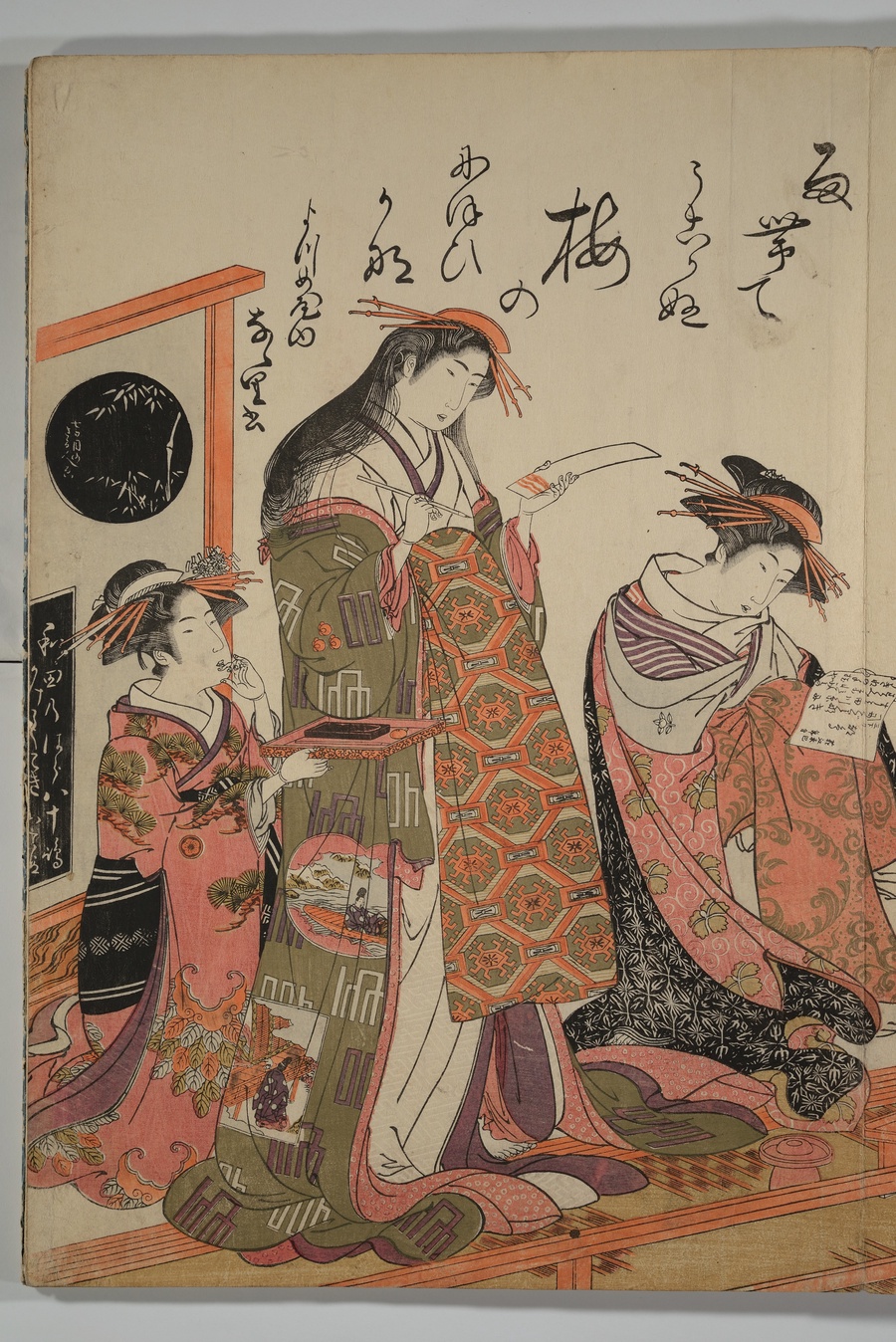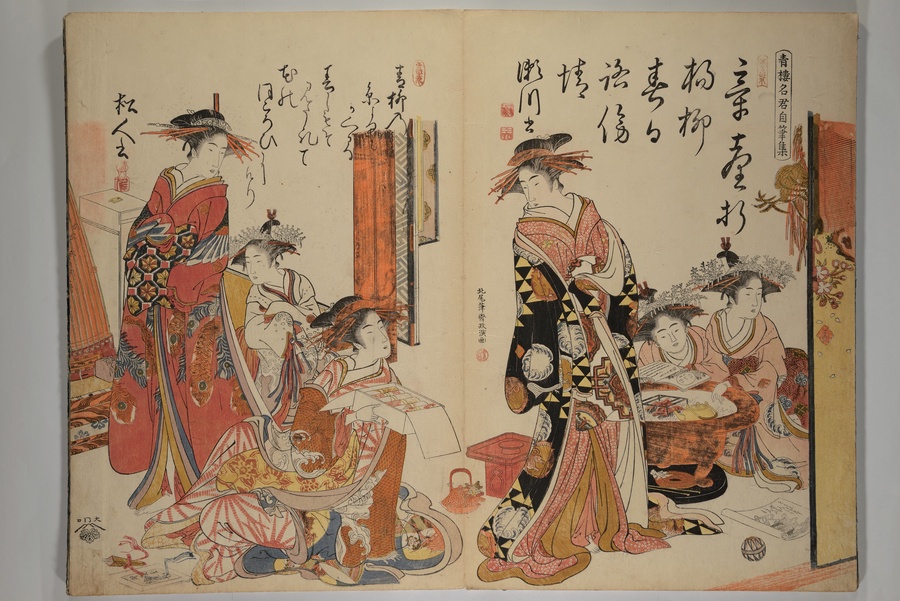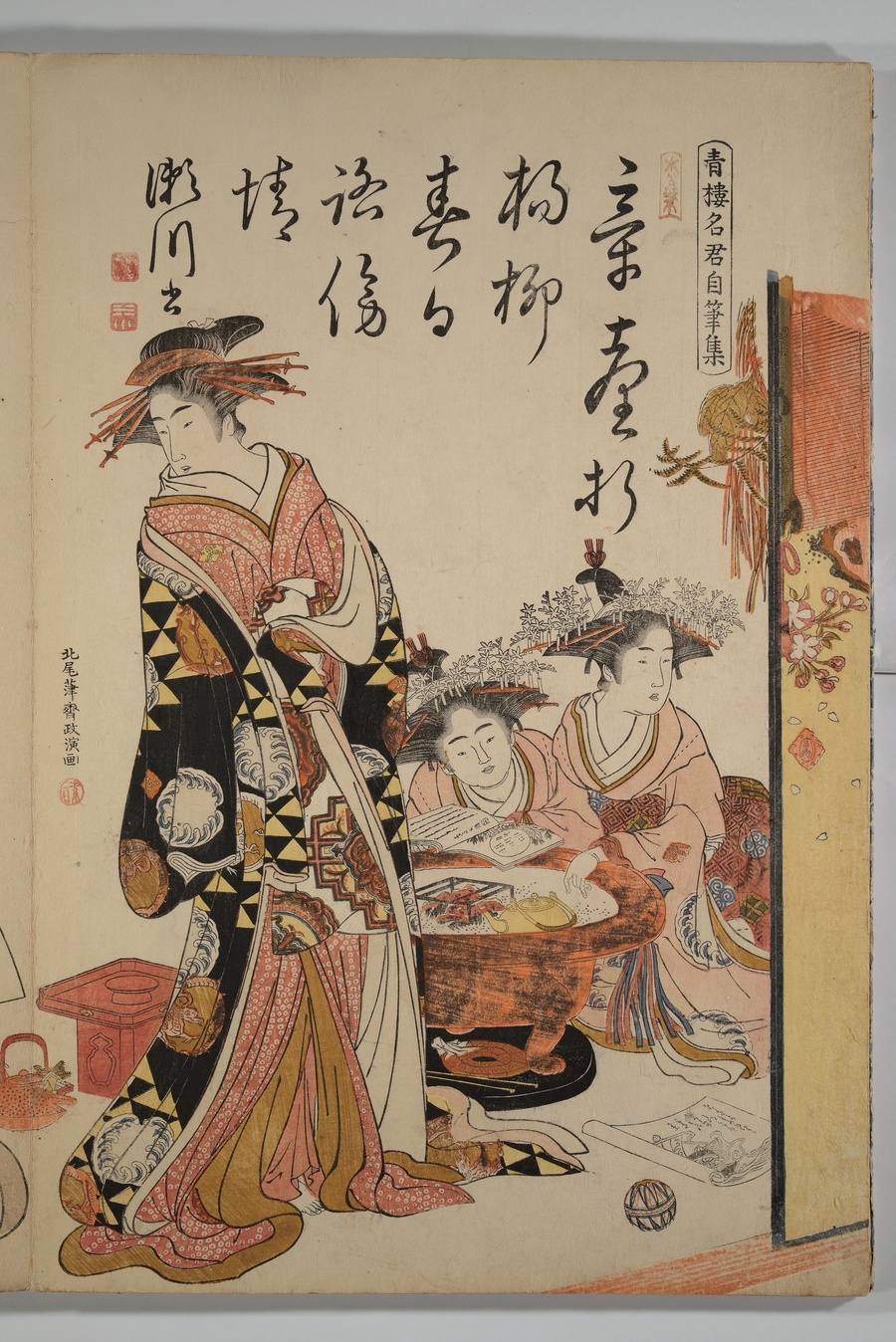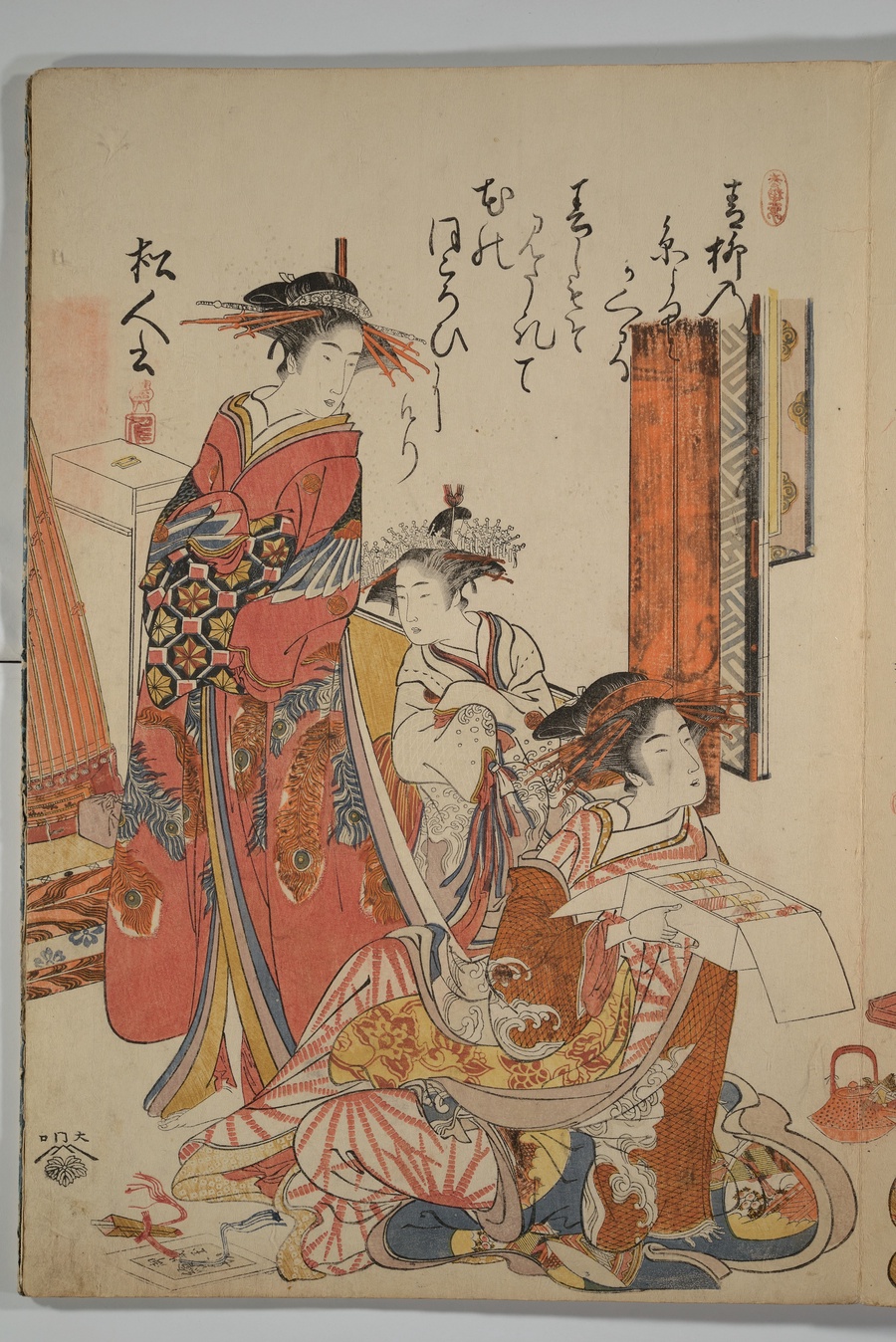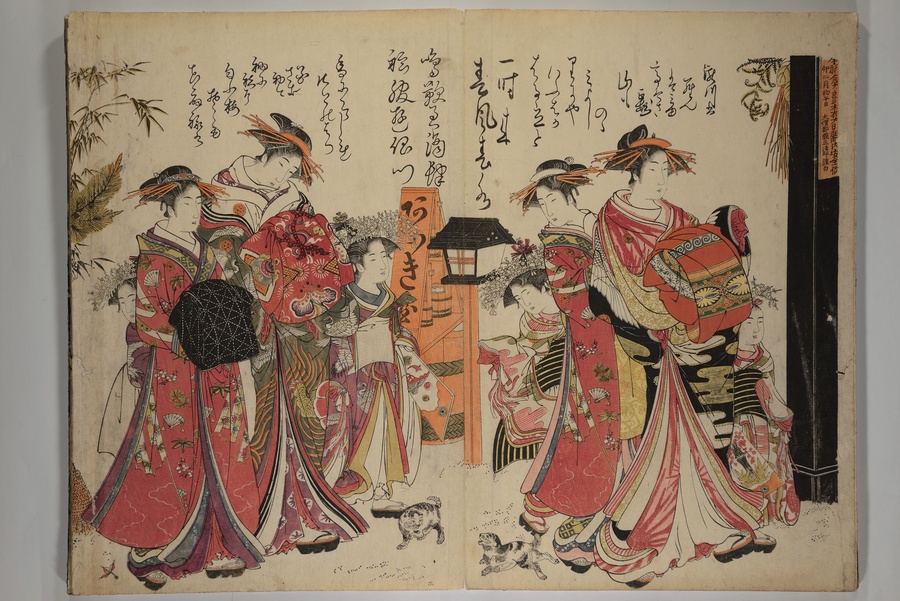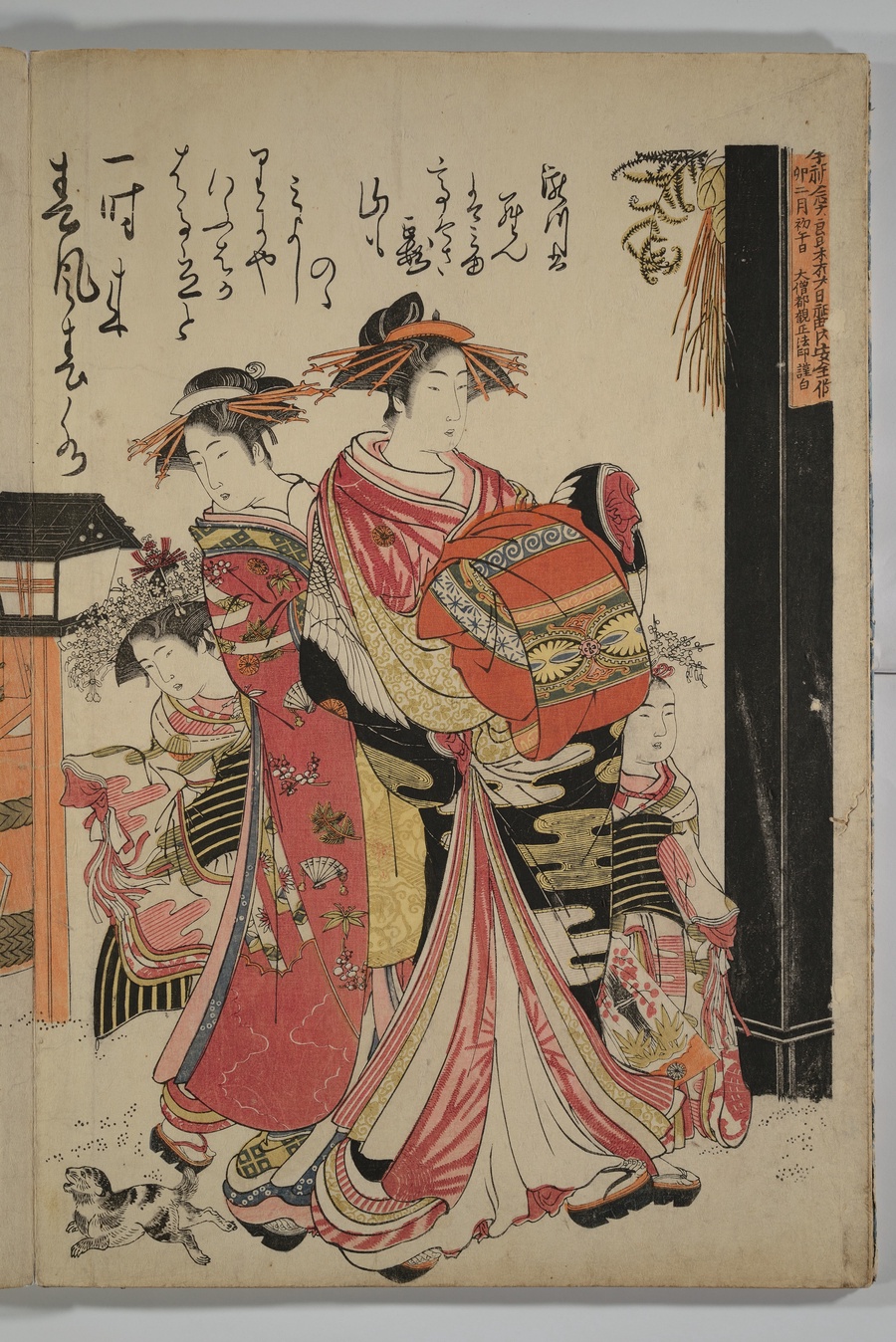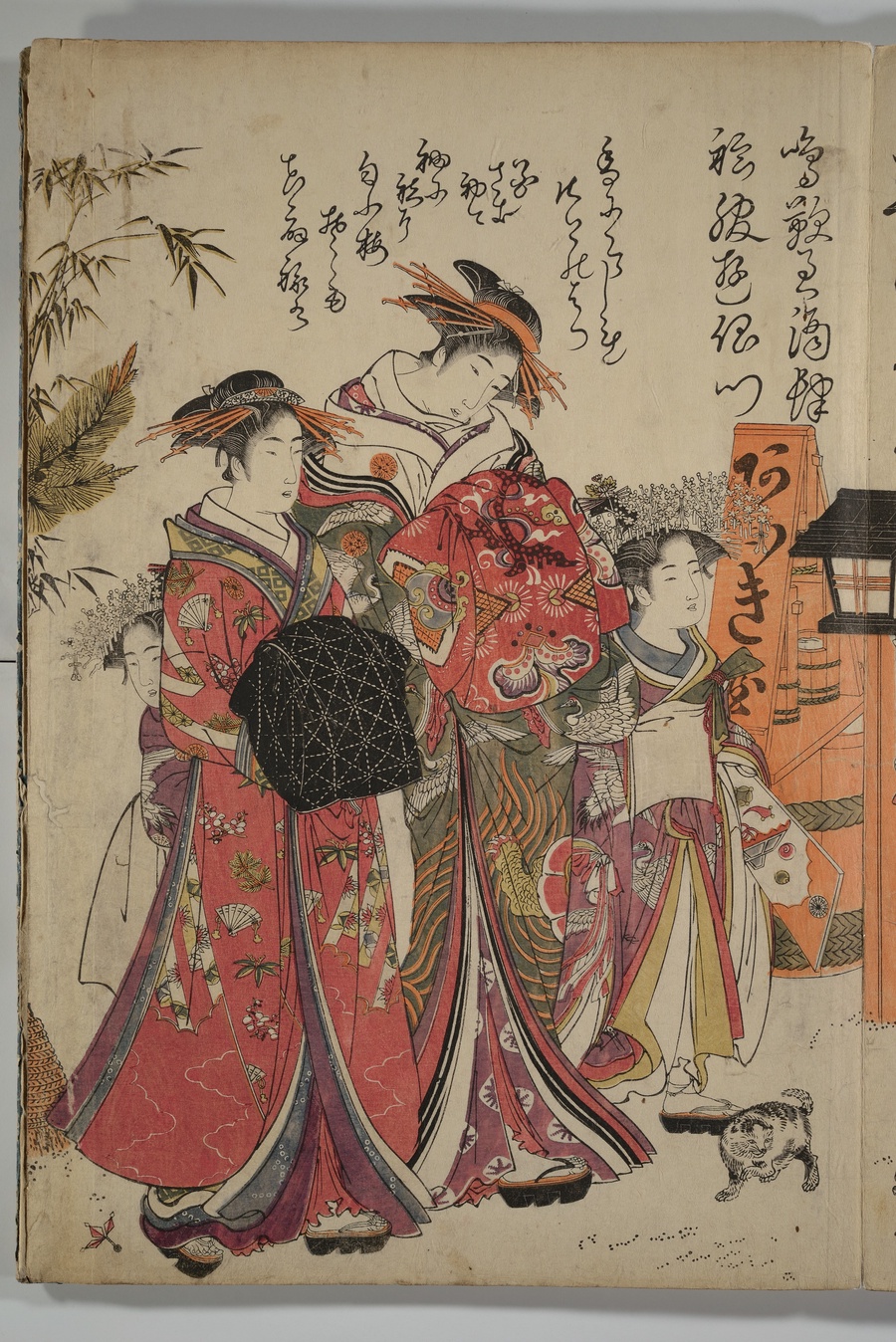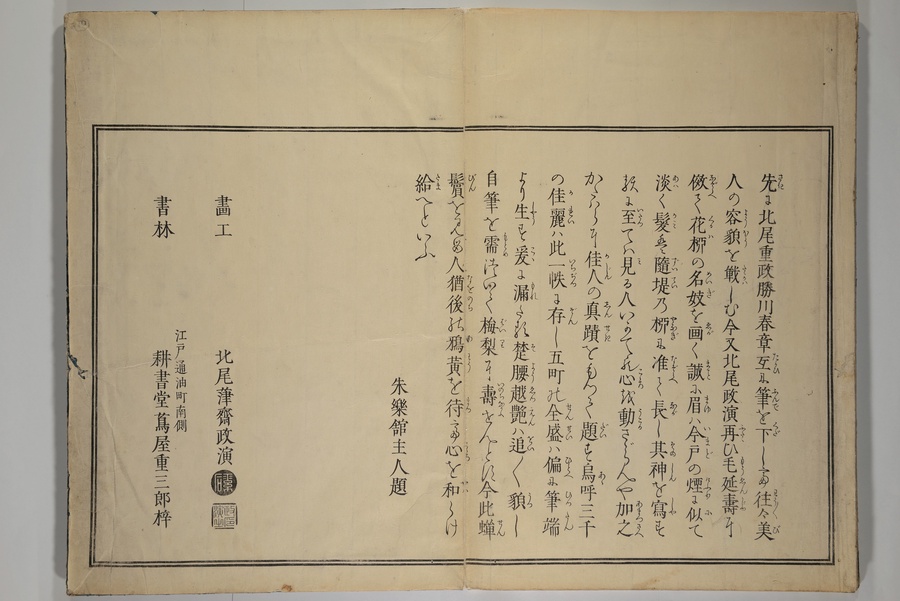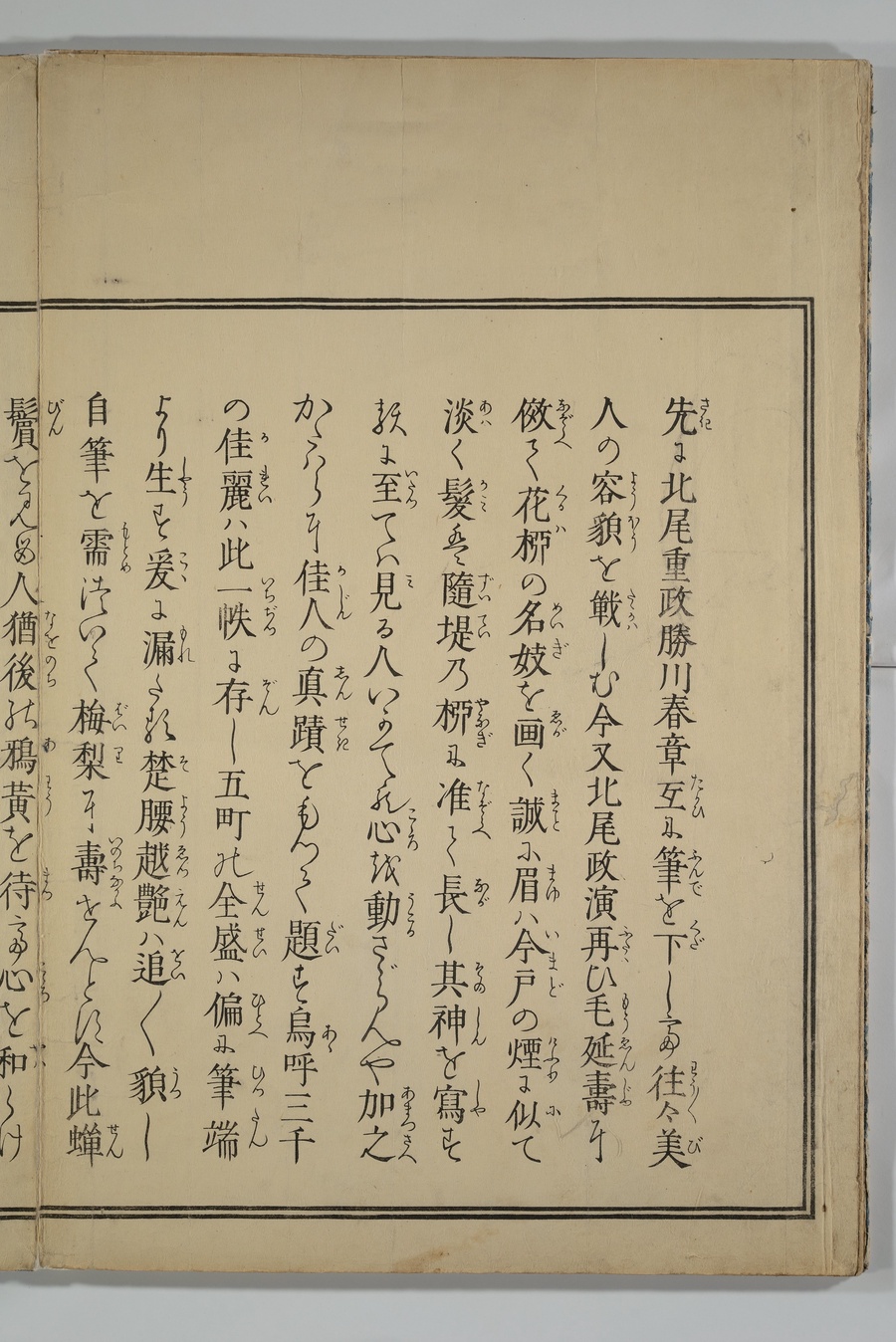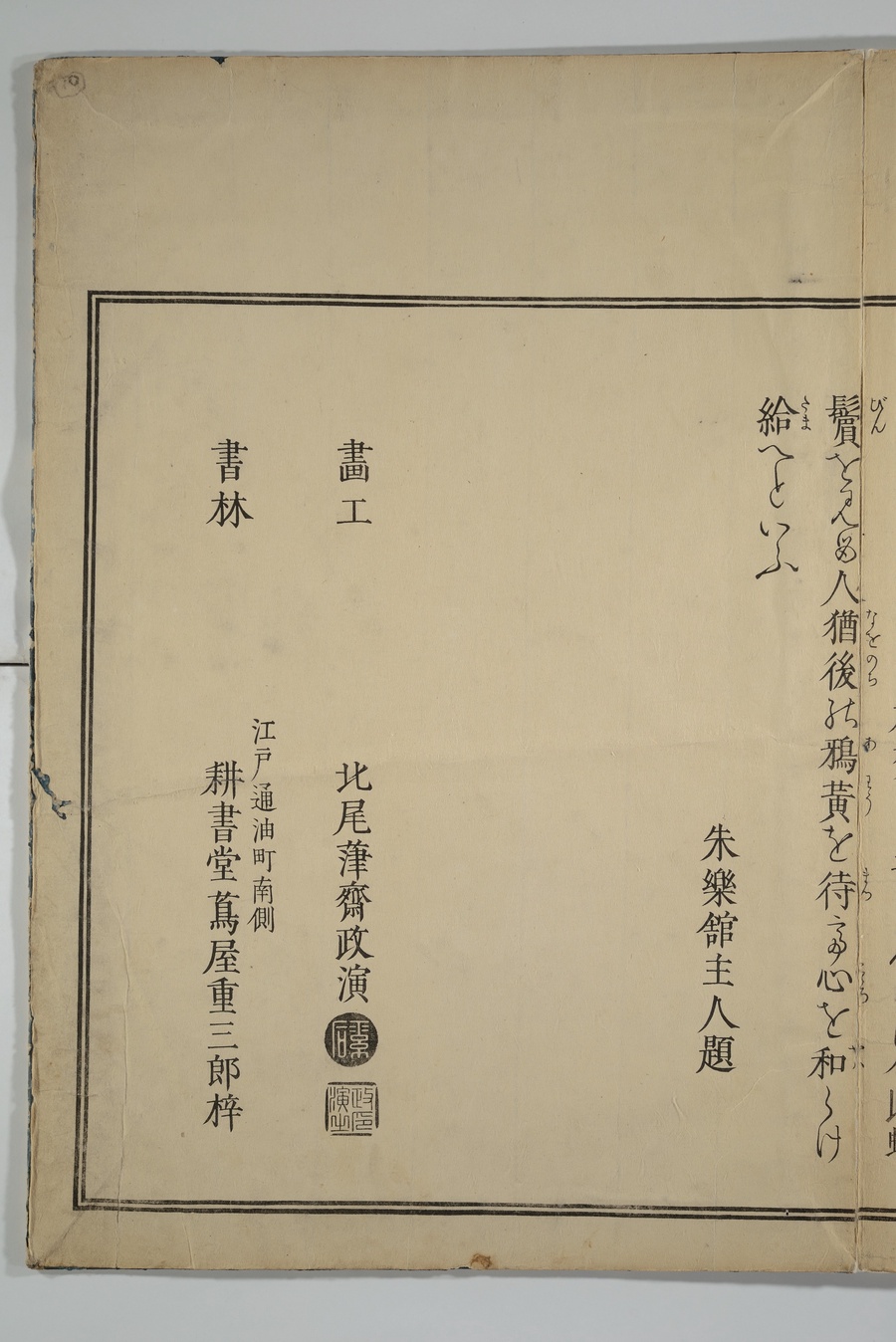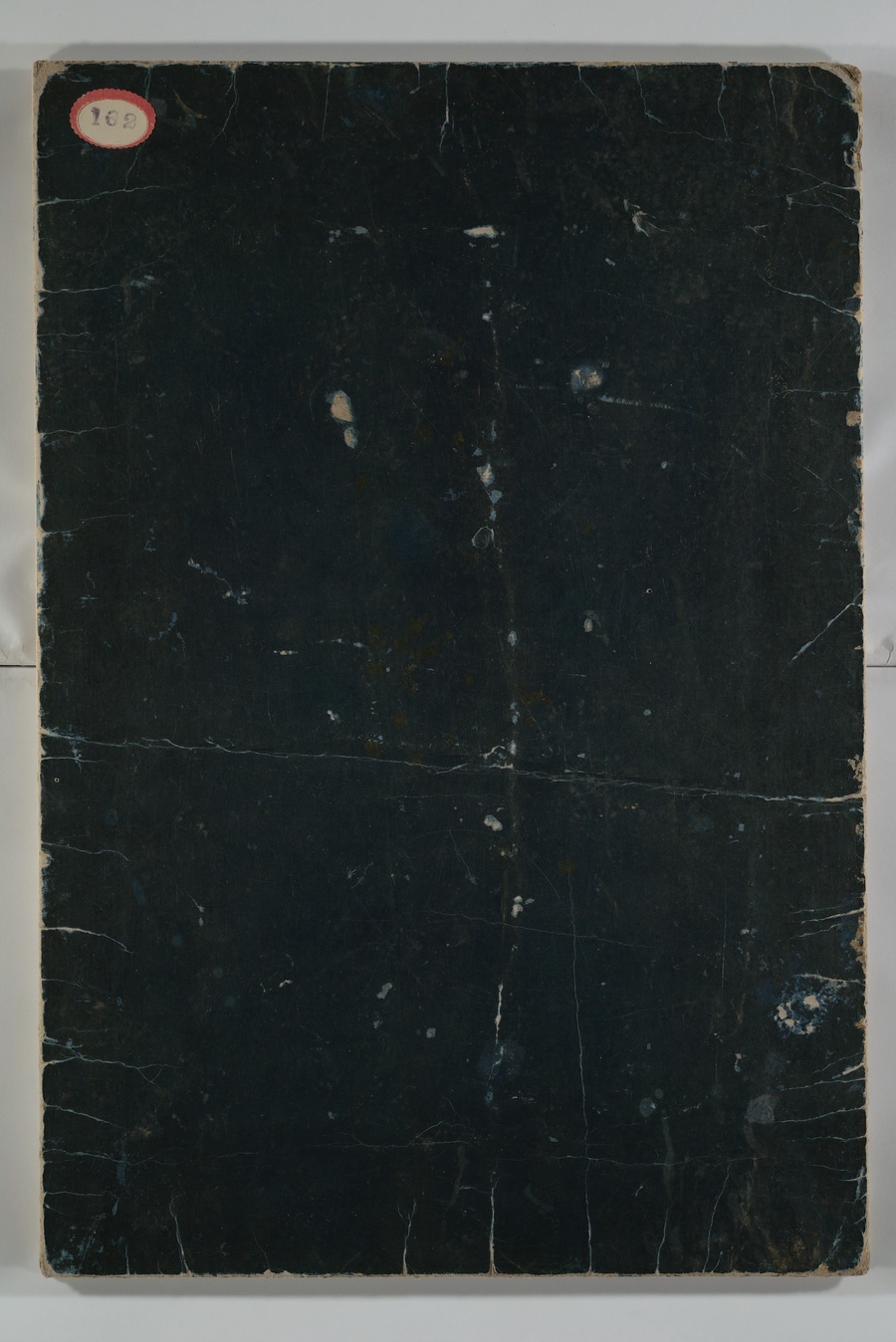 About the work
In Edo Japan, oiran, high-ranking Japanese courtesans, were admired for their literary and artistic skills, as much as for their sensual charms. Many were distinguished calligraphers. Patrons would collect courtesans' calligraphy, compiling albums of the most accomplished. This page is from a book of woodblock portraits of popular courtesans from the Yoshiwara pleasure district, in what is now Tokyo, in the 1780s. Above the portraits, the oiran have inscribed popular Chinese and Japanese poems, showing off both their literary knowledge and their delicate writing. The women's lush, expensive kimonos — some wear as many as six layers, including delicate underclothes — add to the air of sophistication, and make the work an album of contemporary fashion as well as handwriting. Read more about the literary talent of Edo-era courtesans, and discover the work of Katsushika Oi, a rare non-courtesan women artist who depicted oiran.
Save this work.
Start an account to add this work to your personal curated collection.
Work details
Help us improve the metadata.
Is something is missing?