Box for animal mummy surmounted by a cat, inscribed
Metropolitan Museum of Art, New York, NY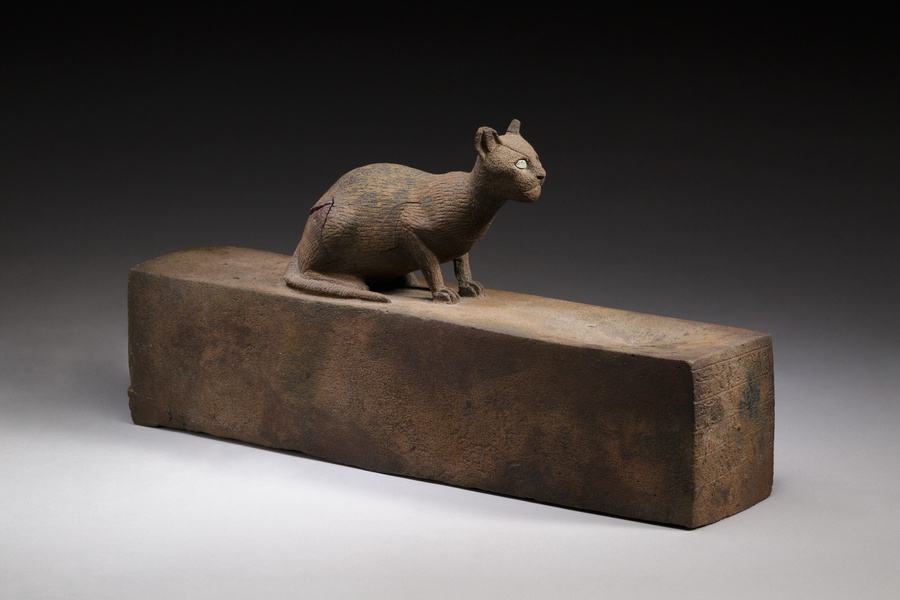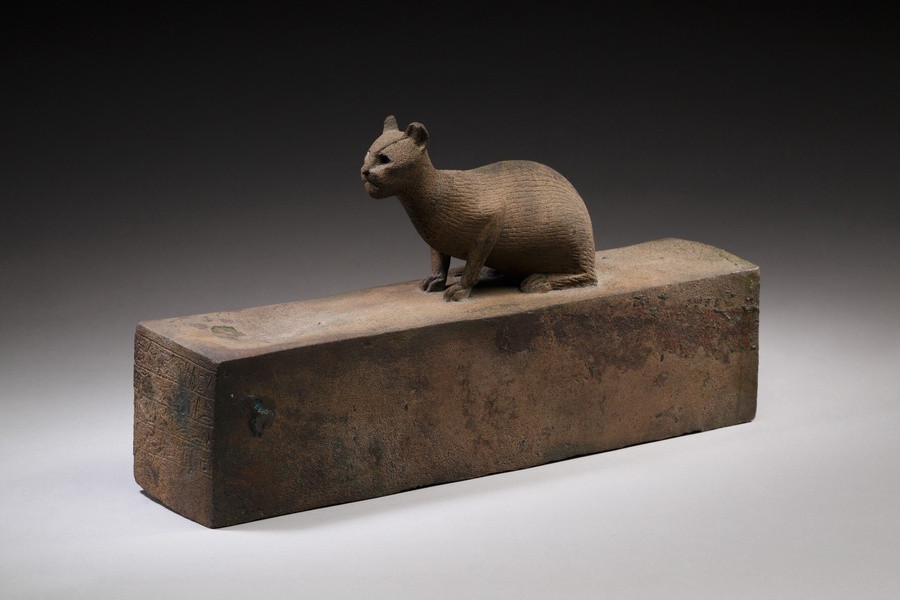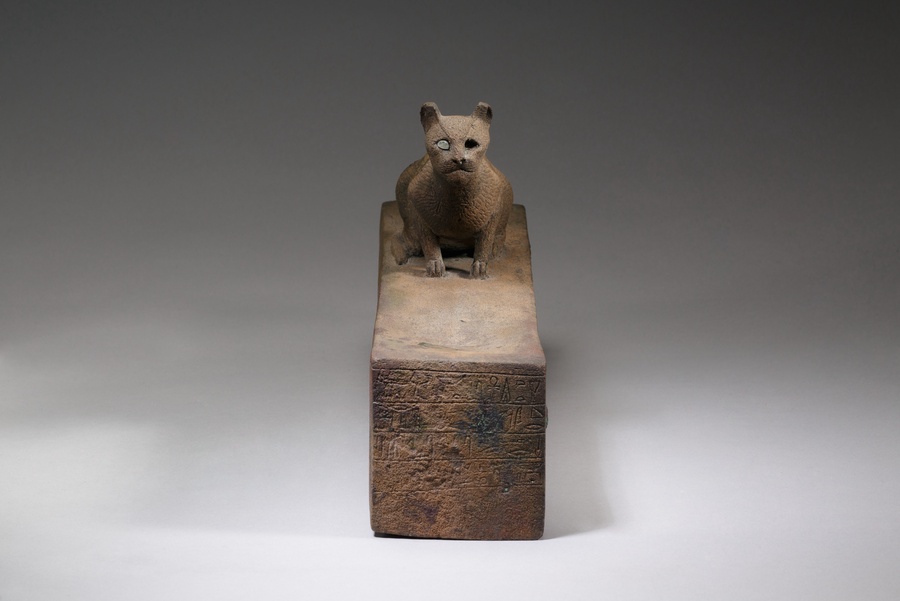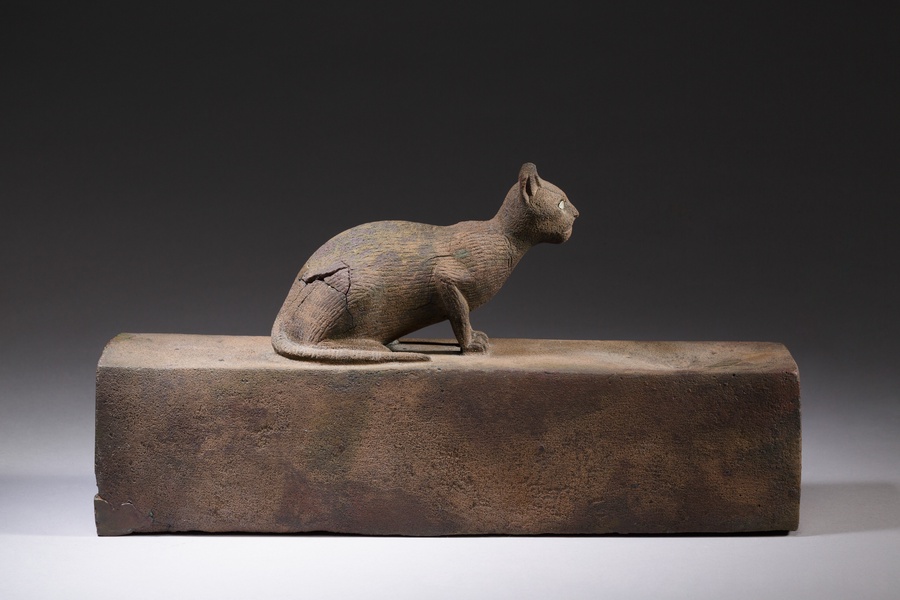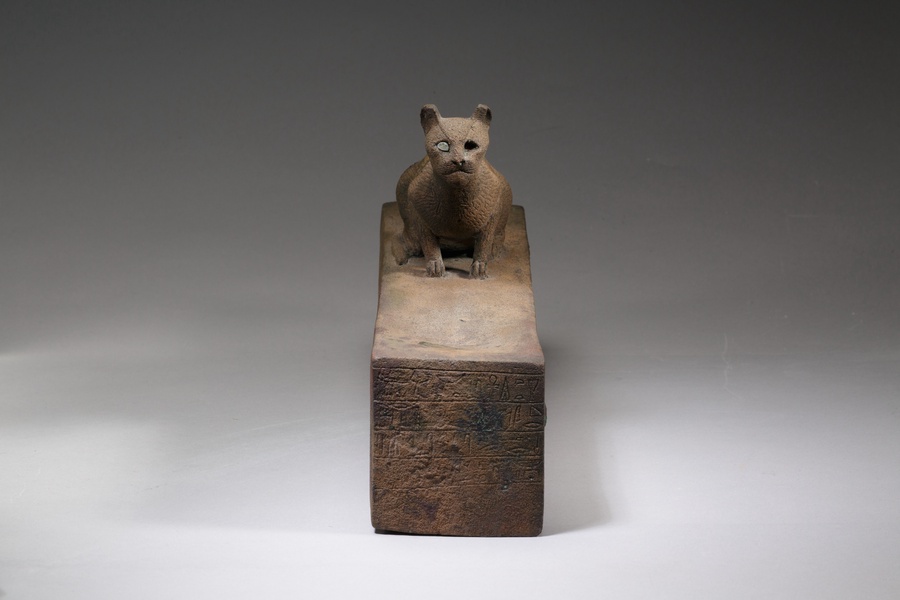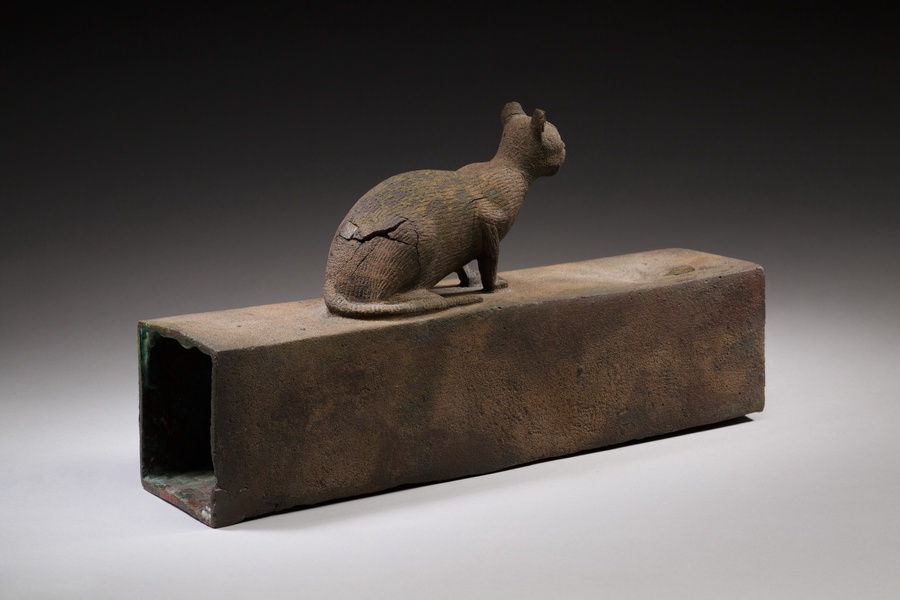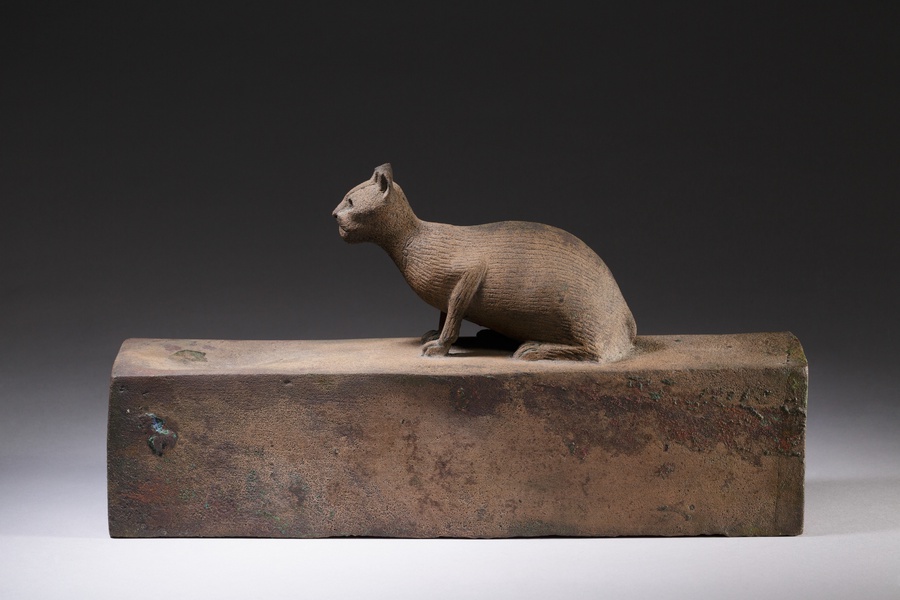 About the work
The cat atop this funerary box hunches forward, as if ready to strike. The cat embodies the goddess Bastet. Bastet was a protector goddess, especially of women and children. The figure's body is incised with short hairs and her eyes are inlaid with stones. Hieroglyphs around the box offer praise to Bastet.
Save this work.
Start an account to add this work to your personal curated collection.
Work details
Help us improve the metadata.
Is something is missing?