Apothecary jar (albarello)
Metropolitan Museum of Art, New York, NY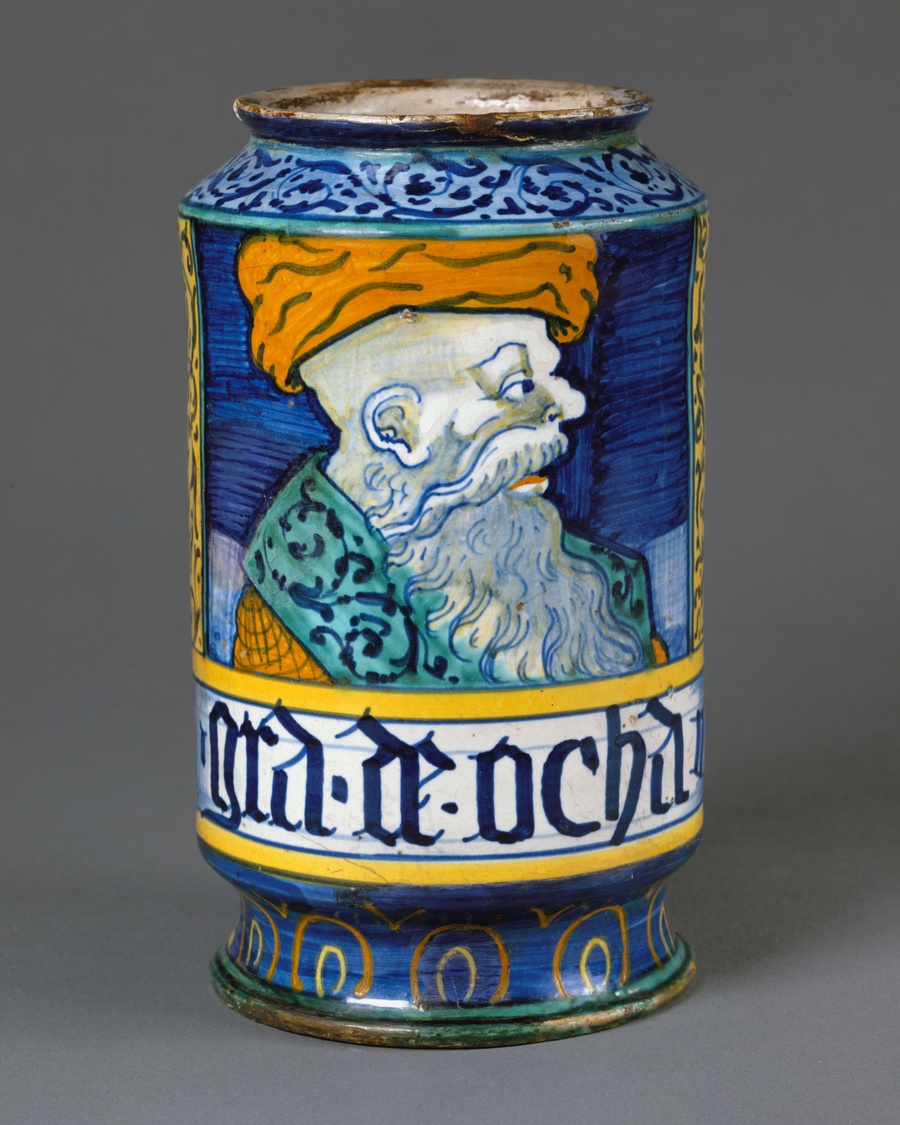 About the work
Below a bearded man wearing a turban, 'gra de ocha' is painted in large script on the side of this albarello, or pharmacy jar. A translation derived from granum de oca interprets the former contents as grain of goose Rasmussen, Jörg. The Robert Lehman Collection, Vol. 10. The Metropolitan Museum of Art, 1987, p. 94: www.metmuseum.org/art/metpublications/The_Robert_Lehman_Collection_Vol_10_Italian_Majolica. This albarello uses the traditional palette of blue, red, yellow, green, and purple (though not in this piece) applied to similar majolica ceramics.
Save this work.
Start an account to add this work to your personal curated collection.
Work details
Help us improve the metadata.
Is something is missing?