Two Riders, from Das Bossenbüchlein
Metropolitan Museum of Art, New York, NY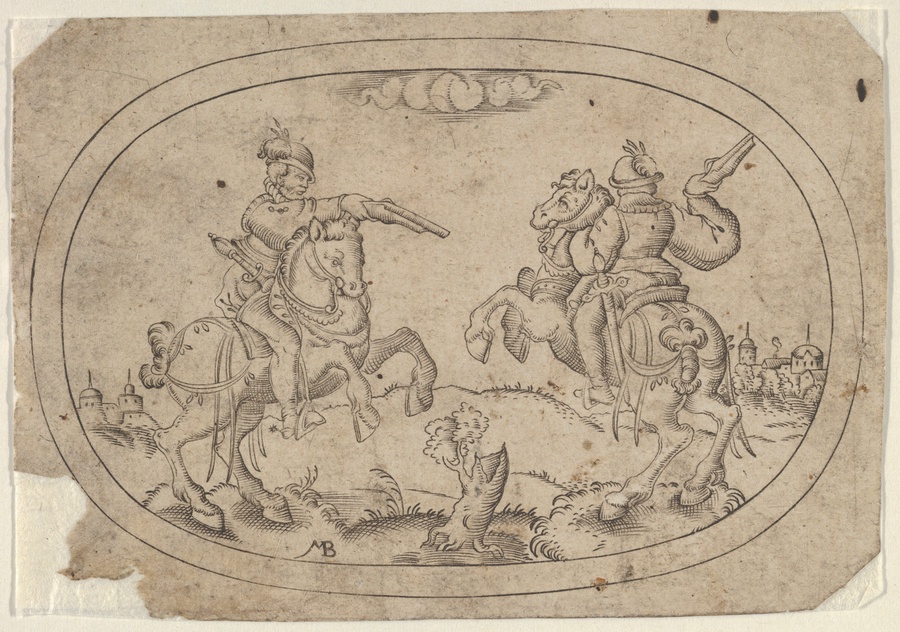 About the work
A line engraving from a 12-part series depicting scenes of medieval life. Two riders on horses engage in a close range exchange of gunfire.
Save this work.
Start an account to add this work to your personal curated collection.
Work details
Help us improve the metadata.
Is something is missing?