Anthropomorphic Lime Container
Metropolitan Museum of Art, New York, NY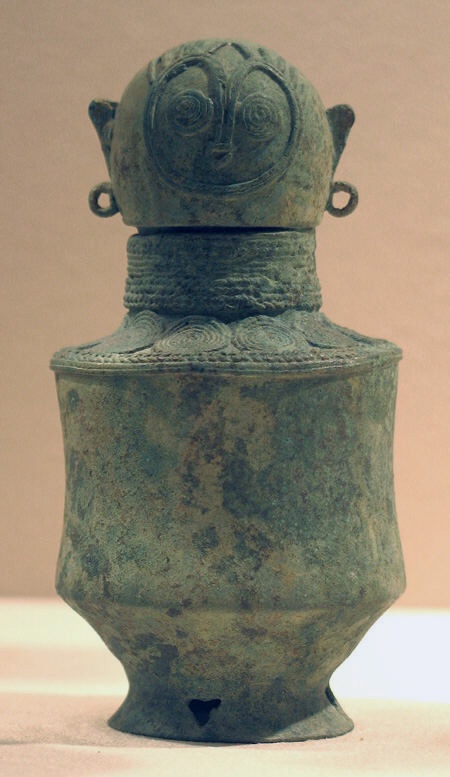 About the work
Handheld in size, this vessel takes on the features of a human primarily through a stylized head, face, ears, and hair. It was made to hold slaked lime used in the consumption of paan. Paan is a blend of the areca nut, betel leaf, and quicklime, with a range of other local ingredients. It is either eaten and digested after meals or chewed like tobacco traditionally in India, Southeast Asia, and possibly China.
Save this work.
Start an account to add this work to your personal curated collection.
Work details
Help us improve the metadata.
Is something is missing?