Pharmacy jar (albarello)
Metropolitan Museum of Art, New York, NY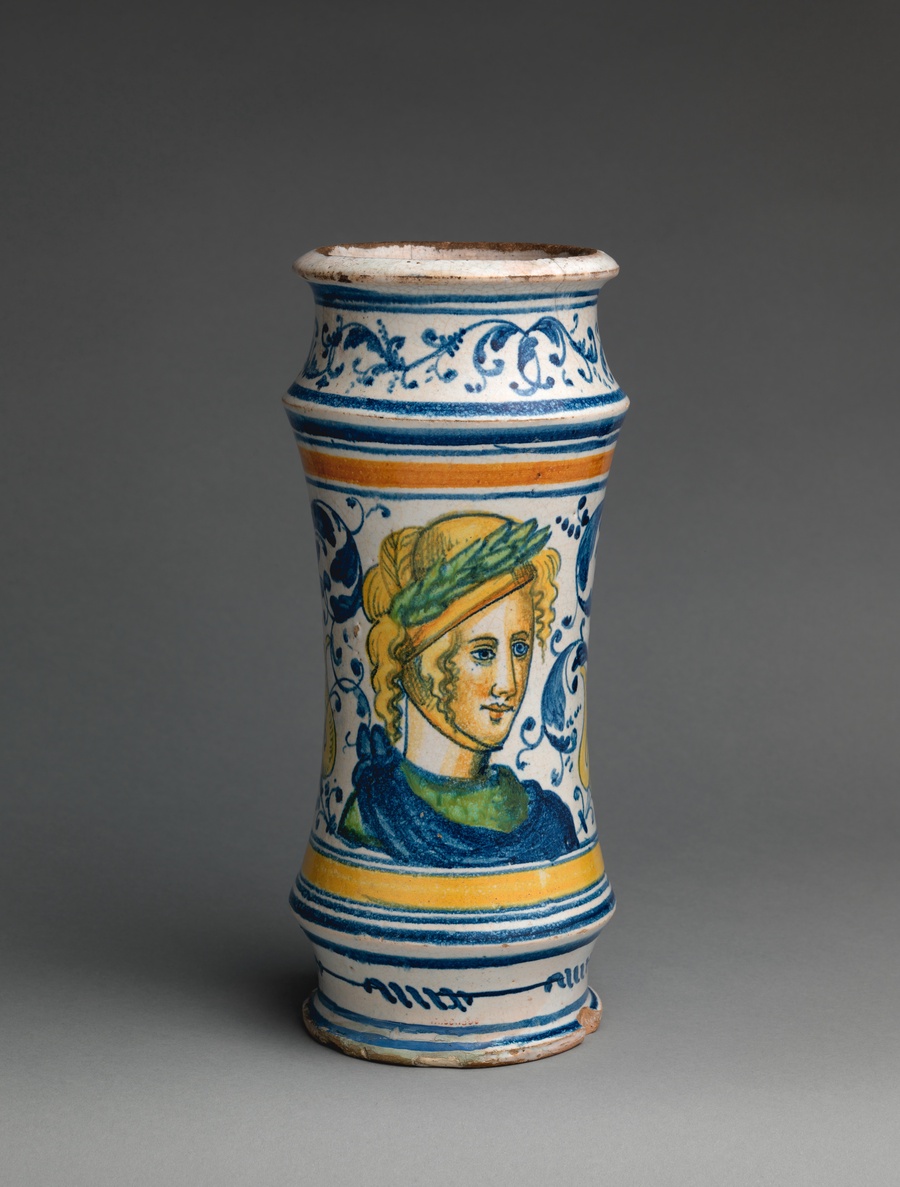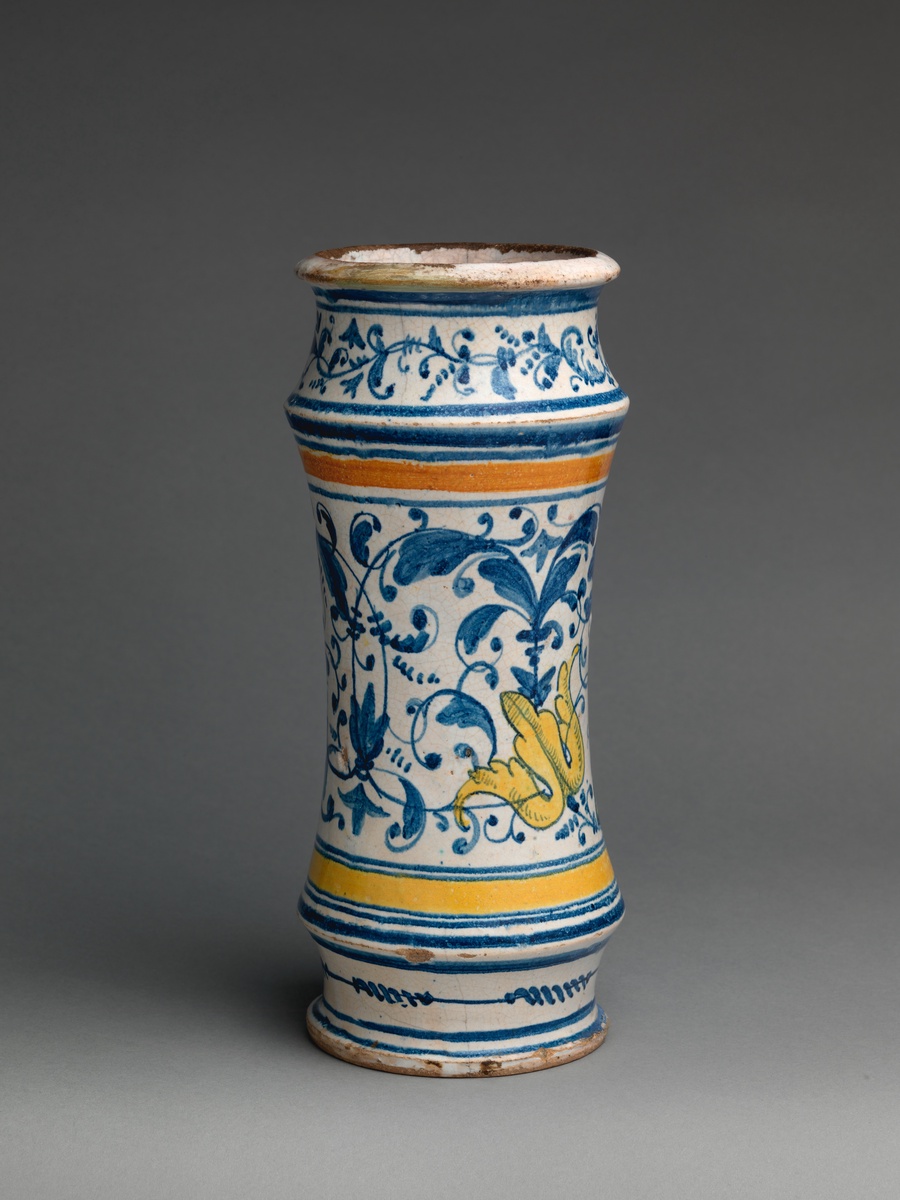 About the work
Masséot Abaquesne was a manufacturer of medicinal vessels in Rouen, France. They produced vessels in the fashion of other faience pottery making use of its brilliantly-colored glazes "Rouen faience." Wikipedia, 23 May 2022, en.wikipedia.org/wiki/Rouen_faience. 23 May 2022.. Yet, the wares took on a rather French appearance in the application of line and the imagery used. The illustraton on this albarello recalls the look of a classical woman wearing a wreath, suggesting the class of its intended consumer.
Save this work.
Start an account to add this work to your personal curated collection.
Work details
Help us improve the metadata.
Is something is missing?