Albarello
Metropolitan Museum of Art, New York, NY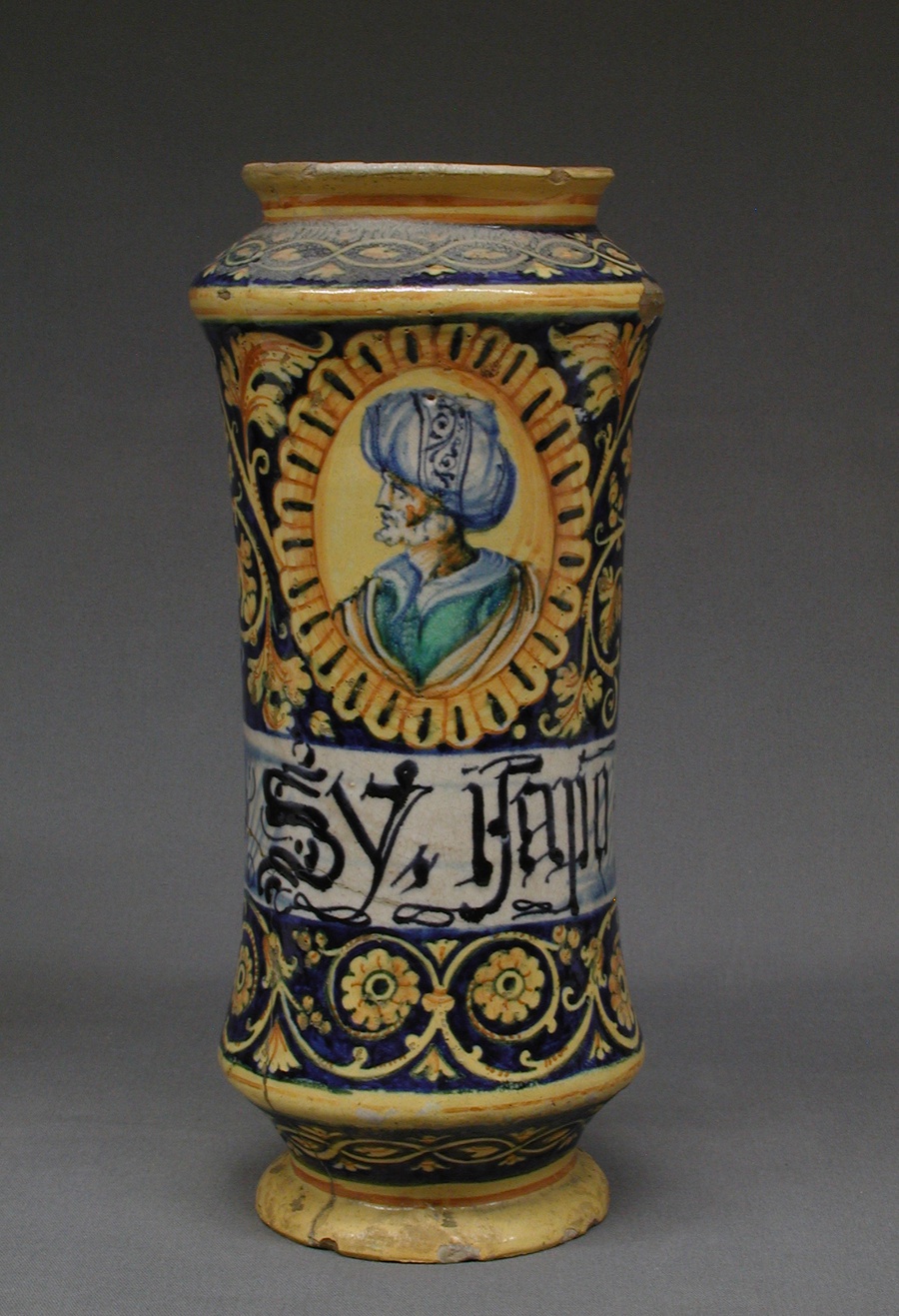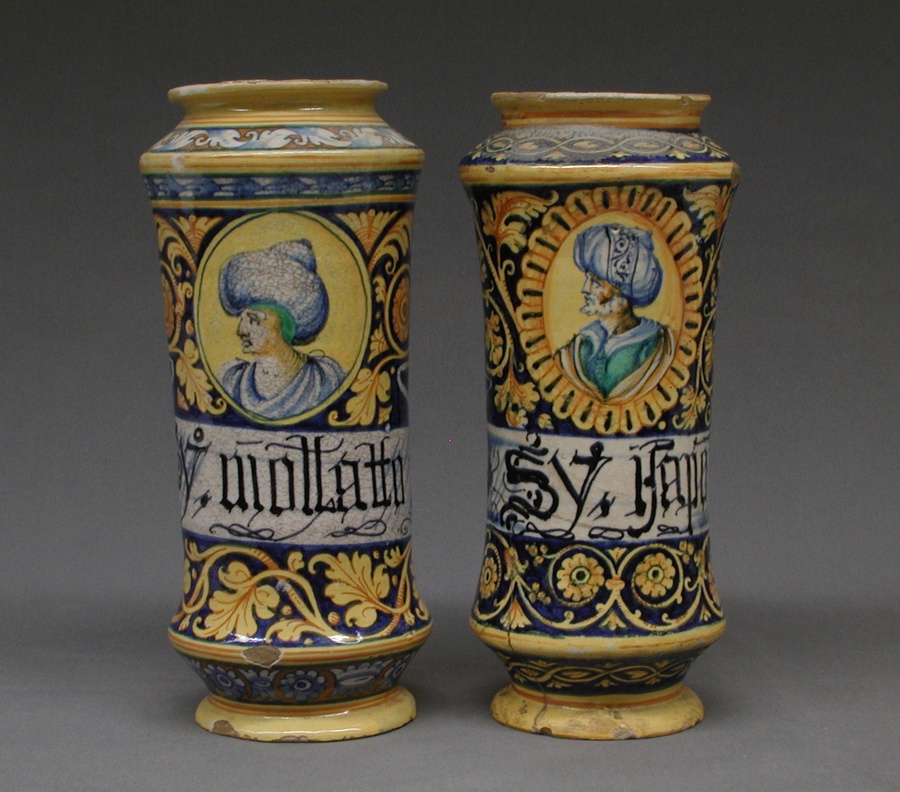 About the work
Albarello jars held dried herbs among other medicinals in their standard concave shape and were handheld in size. The inscription painted below the portrait reads "Sy Vapo." This reveals that the original contents were syrup, since "sy" is understood to be an abbreviation of "syroppo" by most apothecaries of this period Rasmussen, Jörg. The Robert Lehman Collection, Vol. 10. The Metropolitan Museum of Art, 1987, p. 51: www.metmuseum.org/art/metpublications/The_Robert_Lehman_Collection_Vol_10_Italian_Majolica.
Save this work.
Start an account to add this work to your personal curated collection.
Work details
Help us improve the metadata.
Is something is missing?