Seven Wise Women of the Pleasure Quarters
Cleveland Museum of Art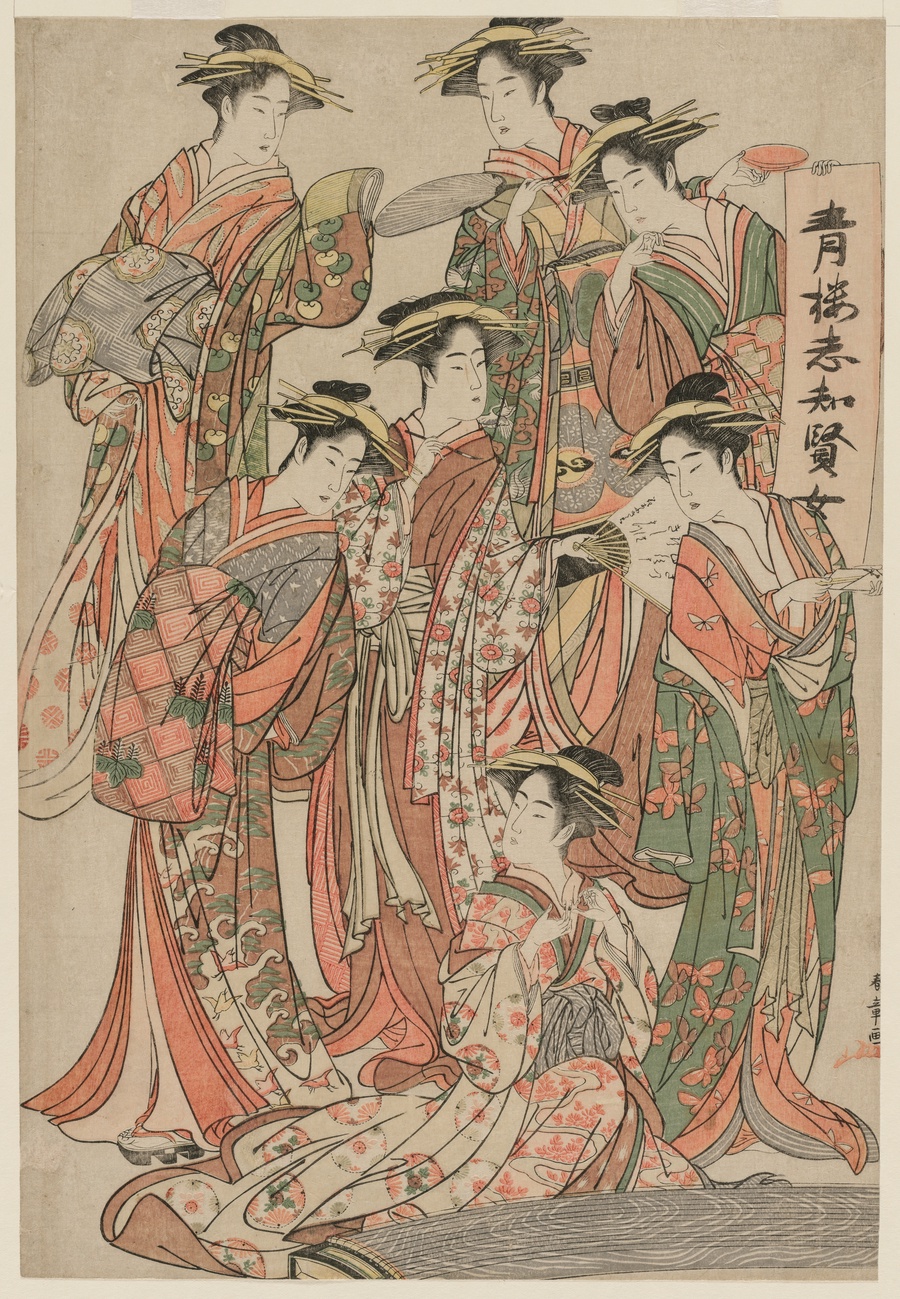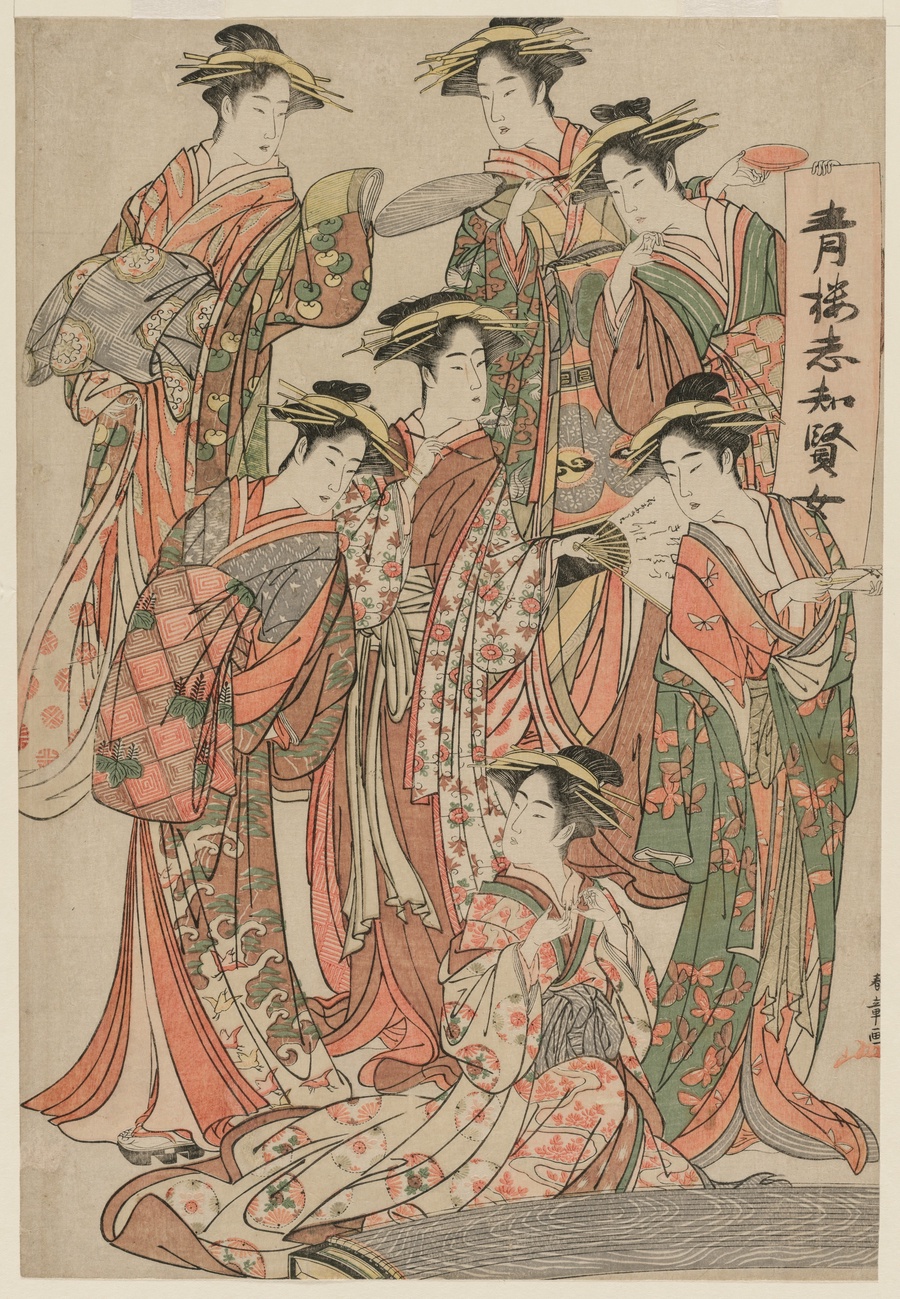 About the work
In mitate-e prints, Edo-era Japanese artists created images that punned on spiritual concepts and ancient literary tropes. These visual puns commonly depicted oiran, or elite sex workers, to whimsical, humorous, or sometimes satirical effect. In this print, artist Katsukawa Shunshō puns on the "Seven Sages of the Bamboo Grove," a group of ancient Chinese scholar-artists who fled government service for a rural life of literature and Daoist spirituality. Some of the women hold fans, and one holds a brush. We can tell from the writing on one woman's fan that her name is ​​Hanaōgi, or "Flower-Fan." In Japan, as in many societies, courtesans made impressive literary and artistic works and maintained the transmission of cultural knowledge to generations of the elite men who patronized them. Yet, as women and sex workers, they are often erased from literary and artistic histories. Explore how mitate-e prints celebrated and parodied oiran.
Save this work.
Start an account to add this work to your personal curated collection.
Work details
Help us improve the metadata.
Is something is missing?