The Young Emperor Akbar Arrests the Insolent Shah Abu'l-Maali, page from a manuscript of the Akbarnama
Art Institute of Chicago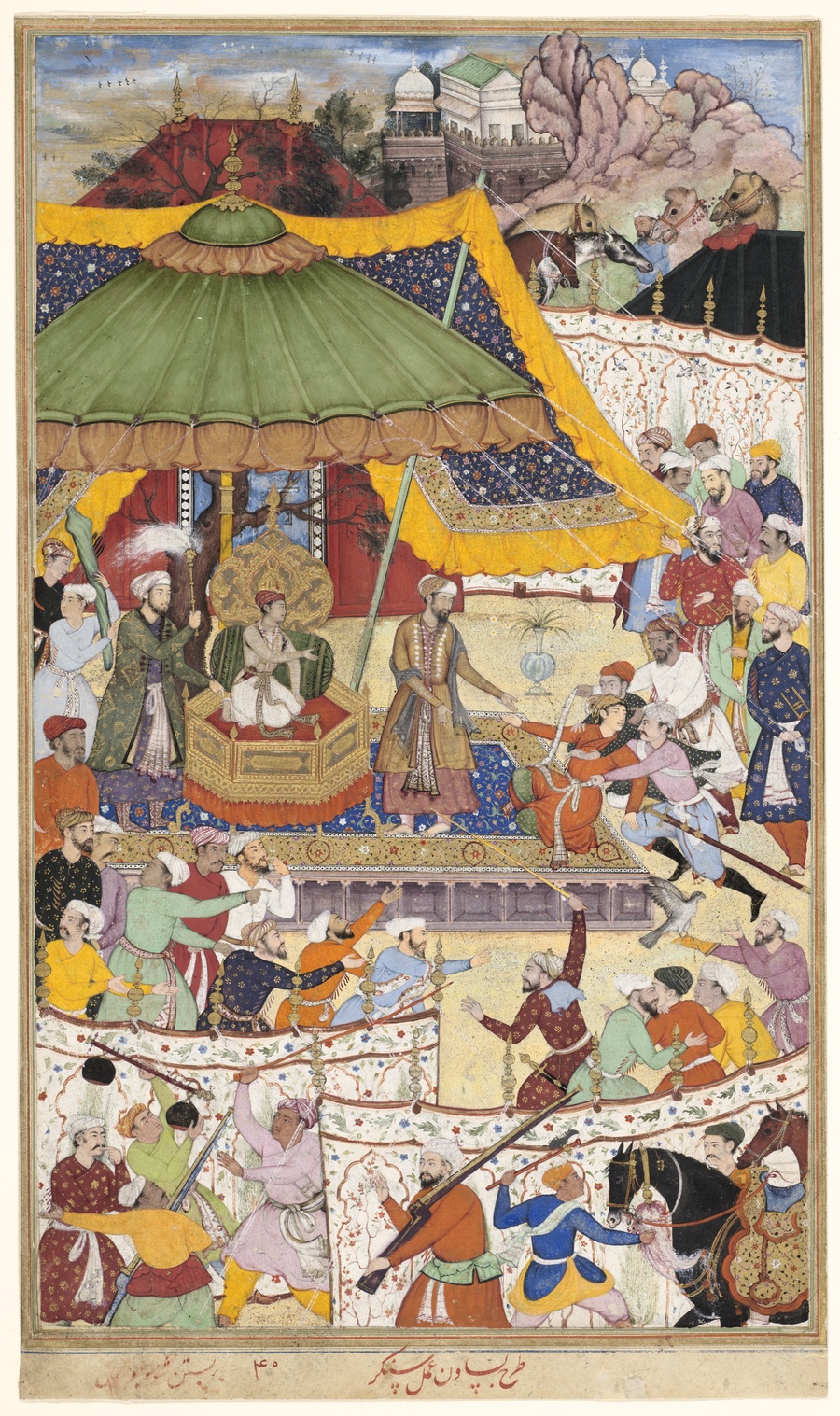 About the work
The dynamic scene central to this painting derives from the Mughal emperor Akbar's adolescence. An associate of Akbar's father, Shah Abu'l-Maali is arrested after displaying rude conduct toward Akbar. Tents surround the group illustrating how Akbar traveled during his command to grow the empire.
Save this work.
Start an account to add this work to your personal curated collection.
Work details
Help us improve the metadata.
Is something is missing?