Dressed for Abundance: Fertility Ornaments and Talismans
By Curationist•May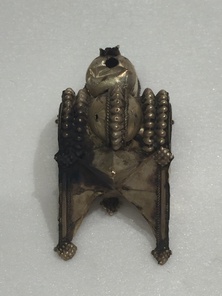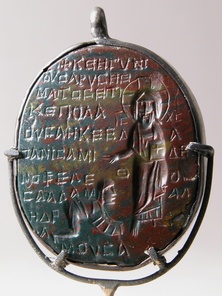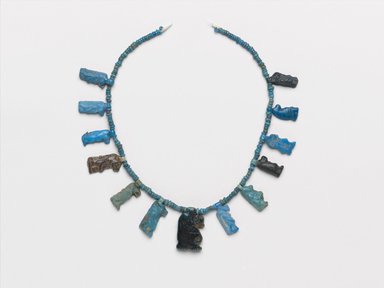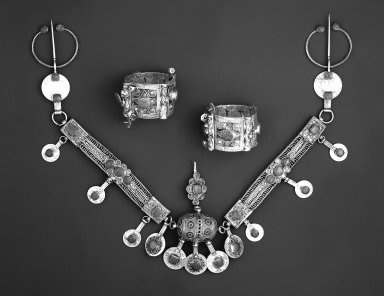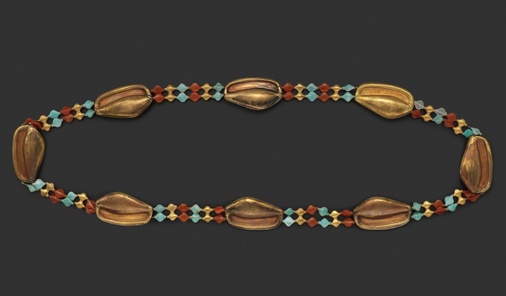 About this Collection
Created by Reina Gattuso.

From a wedding ring to a hamsa necklace, much of the jewelry we wear holds symbolic or spiritual meanings. Across cultures and eras, humans believed jewelry could protect us from evil and attract desired outcomes.

The objects in this collection are all intended to be worn. They contain symbols representing fertility. These images symbolize agricultural abundance as well as human love, eroticism, pregnancy, and childbirth. Some of these objects are amulets and talismans, meaning their wearers believed them to have the power to actually promote fertility. An amulet wards off evil, while a talisman summons a desired outcome.

The Coptic Amulet, for example, depicts a biblical woman whom Jesus cured of a hemorrhage (possibly related to menstruation). It is made of hematite, which the Byzantines believed could stop bleeding. A woman would have likely worn the amulet to cure menstrual issues. 1

Meanwhile, a bride would have worn the marriage pendant for protection and to promote conception. The pendant, made between the 17th to 19th century in Madras (current-day Chennai), is made of gold. Users believed gold to have protective properties. The pendant has a phallic shape, which users believed could ward off evil and welcome conception.

Look at these and other objects and ask yourself: Which might have been believed to possess magical powers? Which were merely symbolic or decorative? The line between magic and style may be more fluid than you think.

CITATIONS
1 Ryder, Edmund C. "Popular Religion: Magical Uses of Imagery in Byzantine Art." The Met, September 2008, https://www.metmuseum.org/toah/hd/popu/hd_popu.htm. Accessed 28 February 2022.
Save this work.
Start an account to add this work to your personal curated collection.