Palm Column Kohl Tube
Walters Art Museum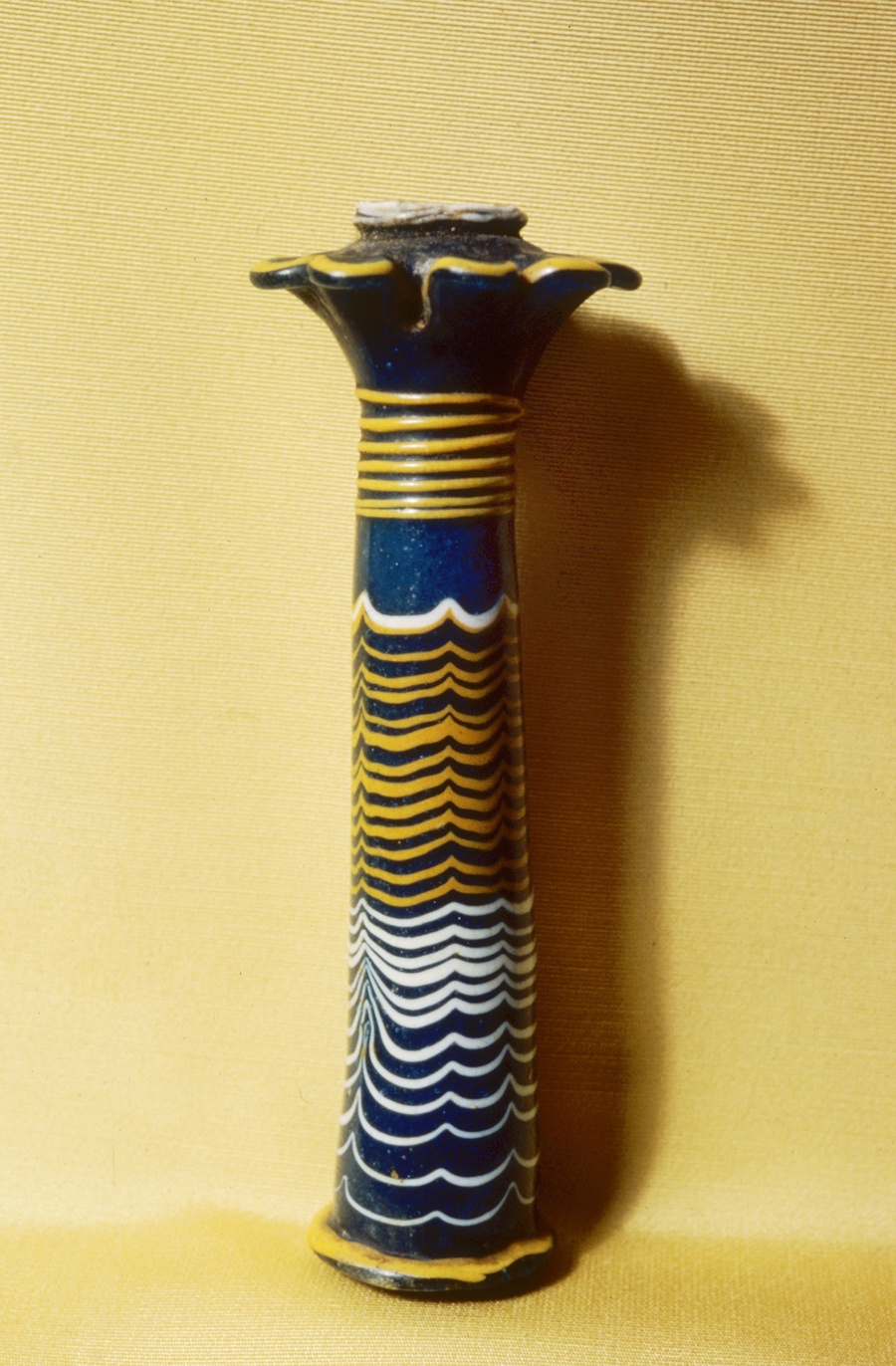 About the work
Both men and women in Ancient Egypt lined their eyes with kohl. However, kohl was an expensive cosmetic, worn primarily by elites.In the New Kingdom, glass kohl sets shaped like flaring palms became a popular accessory. Glassworkers styled the vessels to resemble papyrus columns, an architectural element of Egypt.
Save this work.
Start an account to add this work to your personal curated collection.
Work details
Help us improve the metadata.
Is something is missing?