Betel or Paan Box with Inscription and Floral Scrolls
Walters Art Museum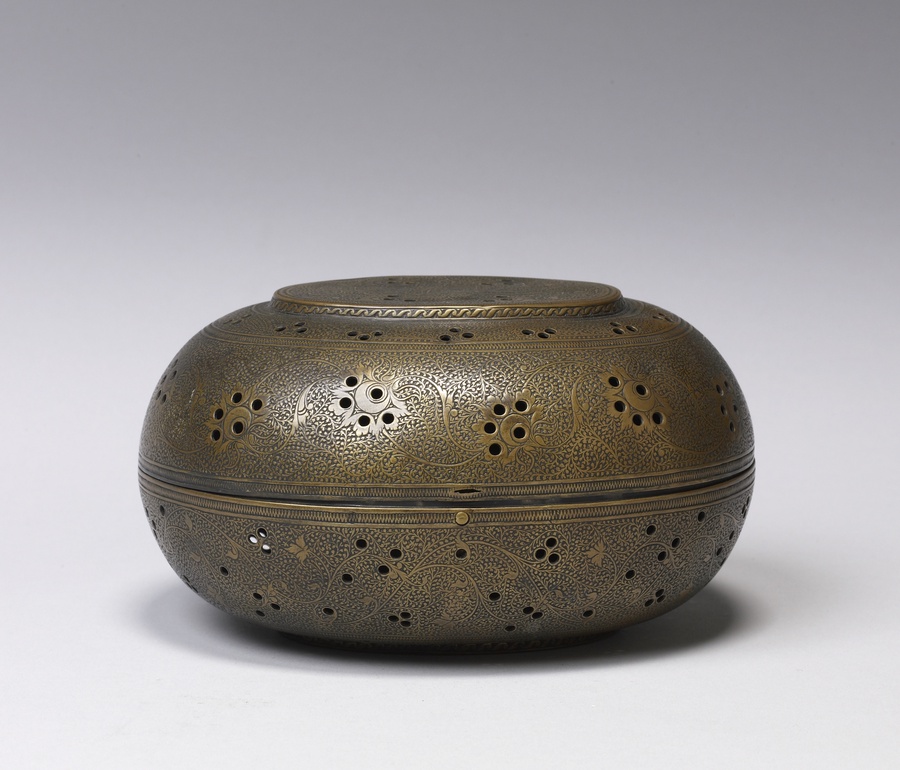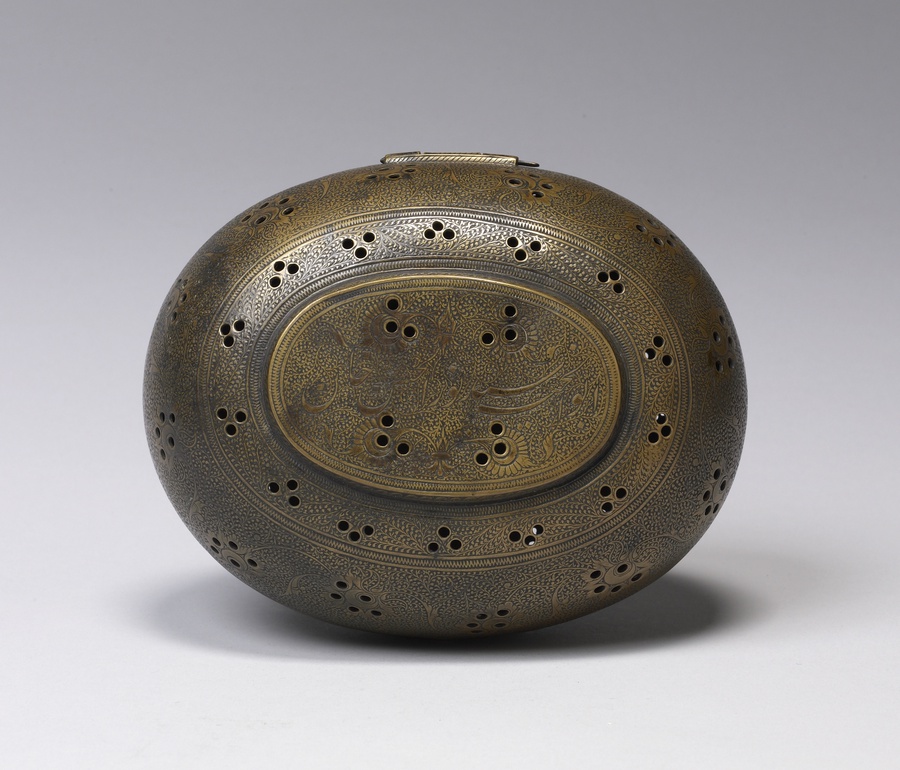 About the work
Intricately incised floral motifs decorate this simple paan dan. It was used to hold ingredients to make paan, which included the areca nut, betel leaf, slaked lime, and other edible components. Paan is generally consumed after meals across India and Southeast Asia as a digestive similar to that of chewing tobacco.
Save this work.
Start an account to add this work to your personal curated collection.
Work details
Help us improve the metadata.
Is something is missing?