Rinaldo and Armida in the Enchanted Garden
Walters Art Museum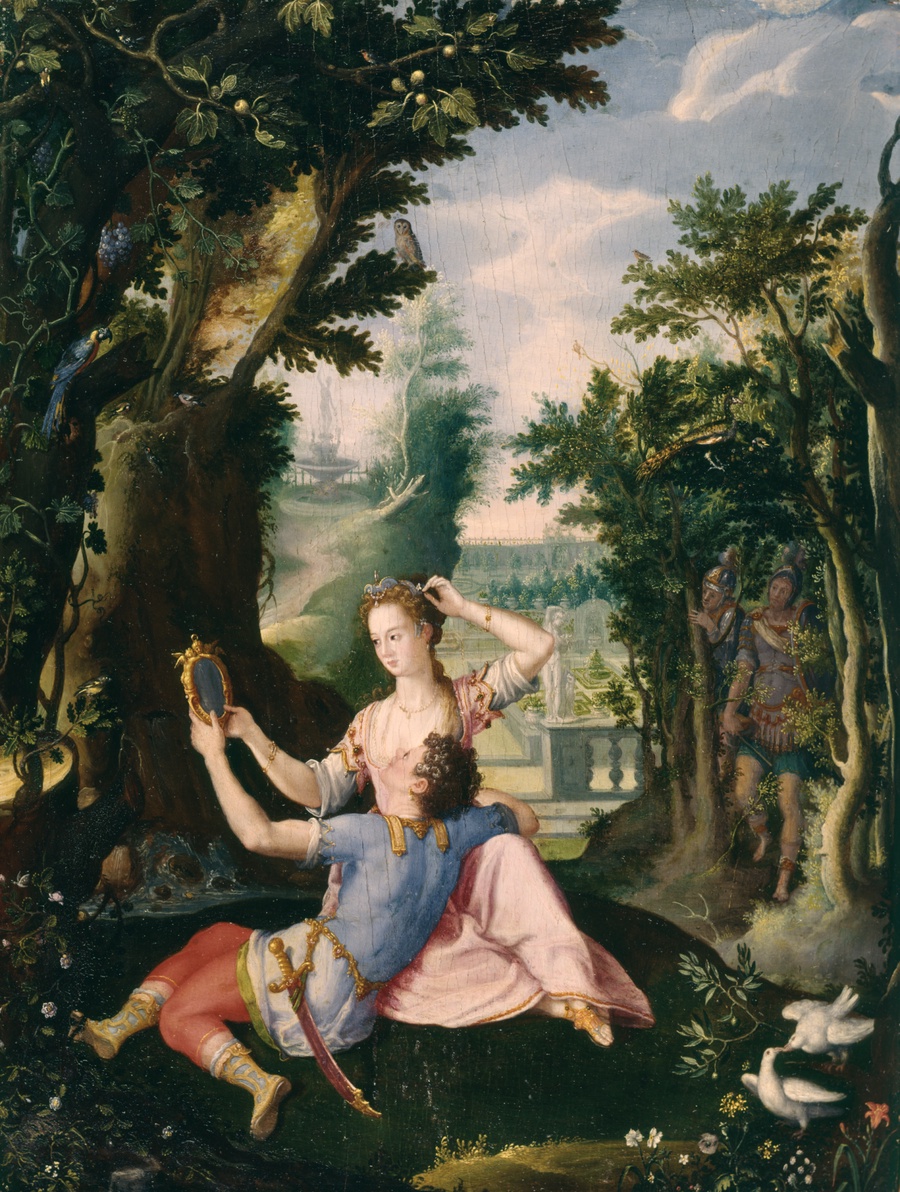 About the work
Predating the lush garden scenes of Rococo paintings, Jan Soens' Rinaldo and Armida in the Enchanted Garden, was painted during the late Renaissance. His subjects are from a 16th century epic poem. Rinaldo is a part of the Christian crusade to capture Jerusalem from Muslim rule. The sorceress Armida, who gazes at her own reflection, disarms him with her beauty. However, the use of beauty to charm a man was deemed immoral on the part of the woman. Thus Rinaldo's contemporaries, hidden in the distance, have come to free him.
Save this work.
Start an account to add this work to your personal curated collection.
Work details
Help us improve the metadata.
Is something is missing?