Scholar's Garden Party
Walters Art Museum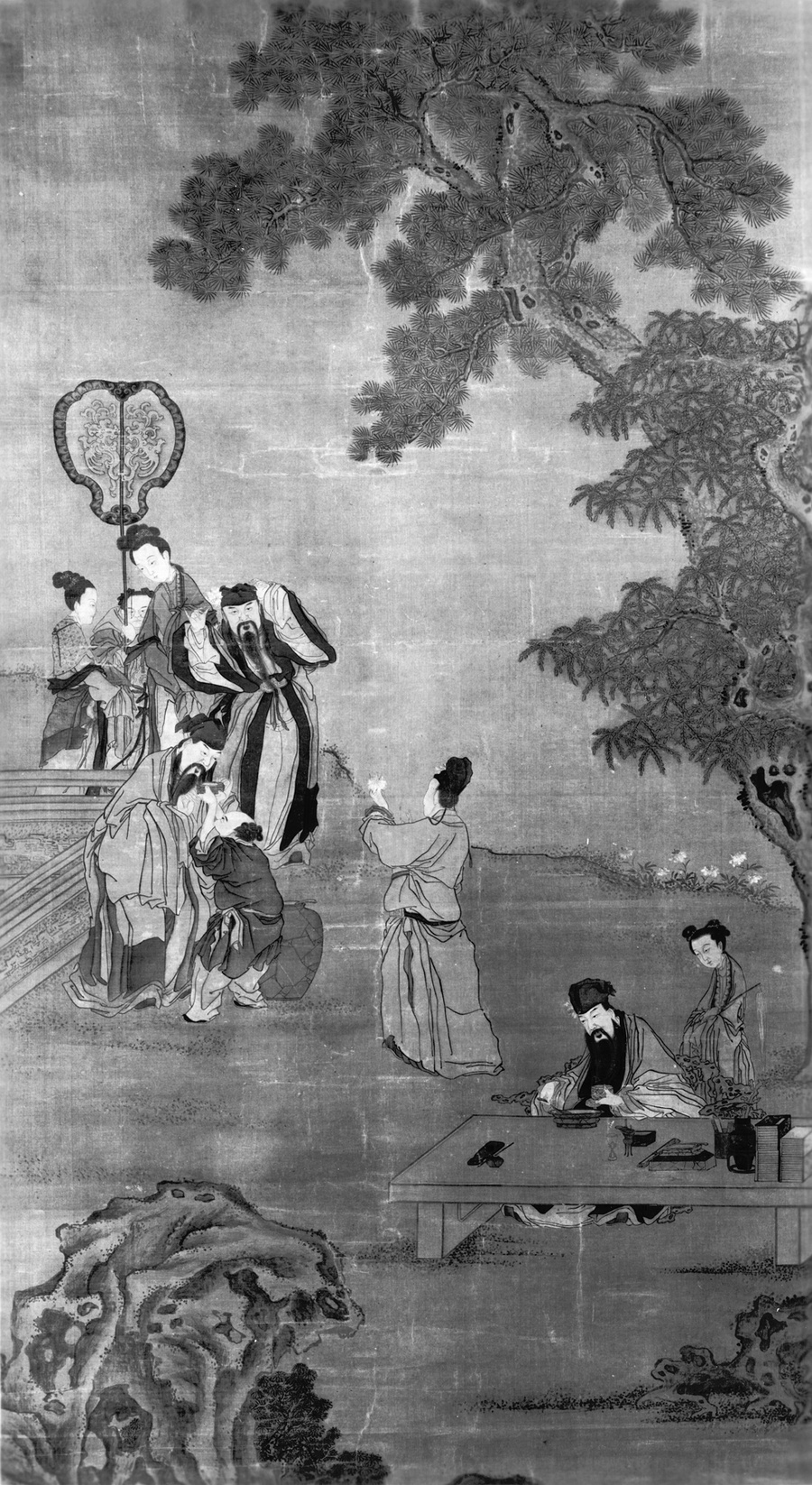 About the work
A scholar (that is, an idealized educated bureaucrat) ladles wine into a cup while sitting at a low stone table on which rest a brush, inkstone, books, and other paraphernalia. At left, other scholars are enticed into merriment, both by wine and by the peonies that adorn their hats.
Save this work.
Start an account to add this work to your personal curated collection.
Work details
Help us improve the metadata.
Is something is missing?