Heroes of the Colored Race
National Portrait Gallery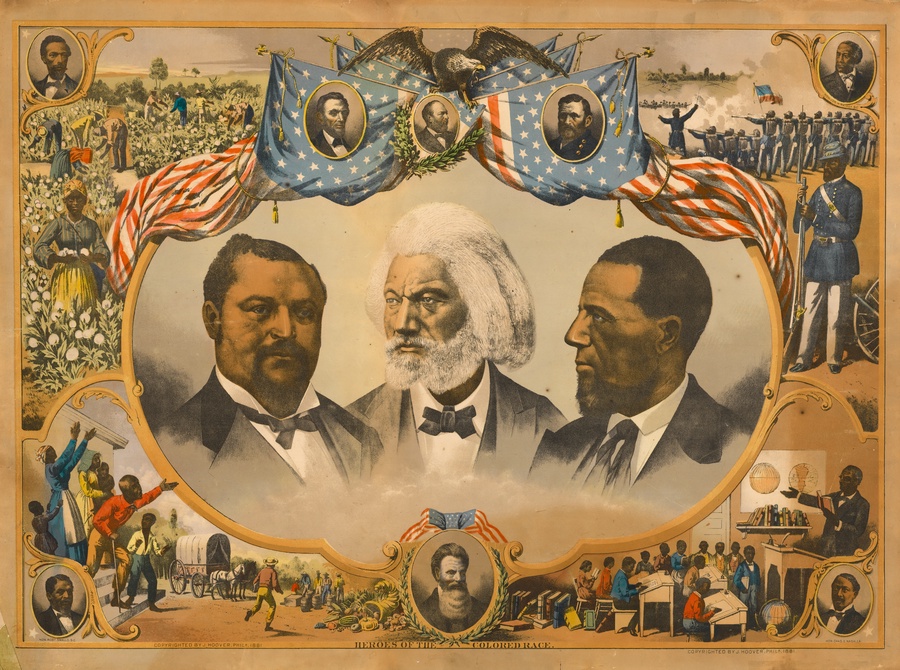 About the work
Four scenes illustrate significant contributions made by African Americans and surround portraits of prominent figures who fought for equality in United States history. These scenes show how African Americans labored, fought, learned, and were civically engaged in the nineteenth century. Though the prominent figures pictured here are of men, many women including Sojourner Truth, Harriet Tubman, Maria W. Stewart, Henrietta Purvis, Harriet Forten Purvis, Sarah Remond, Mary Ann Shadd Cary, Elizabeth Cady Stanton, and Susan B. Anthony were among those who advanced civil rights for African Americans.
Save this work.
Start an account to add this work to your personal curated collection.
Work details
Help us improve the metadata.
Is something is missing?