Afro-American Historical Family Record
National Portrait Gallery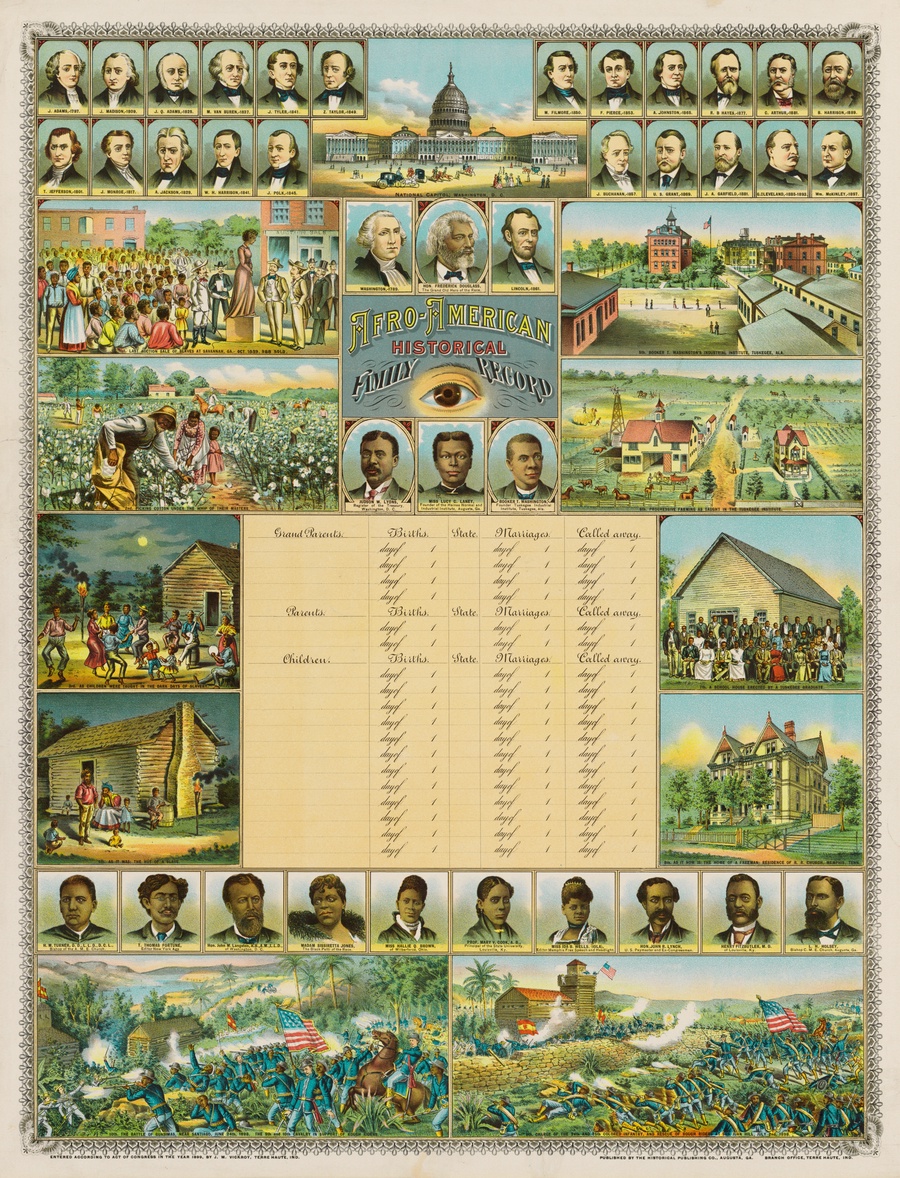 About the work
Recording one's family history became popular after the American Civil War. Claiming national identity this way proved easier for white Americans than for African Americans. The first slave ship arrived in Jamestown, Virginia in 1619 and many descendants went undocumented for over 200 years. This poster was a very visible means for African Americans of the late-nineteenth century to begin to claim U.S. nationality. It's narrative vignettes were common in similar genealogical documents of the time. Although these scenes feature a positive outlook on the crowning achievements of African Americans in United States history, they do not present the barbarous history and harsh realities of life before and after the Civil War. Armandroff, Olivia. "A Familiar Landscape: a Surrogate for Ancestry and Genealogical Legacy?" Material Matters. Winterthur Program in American Material Culture, Jun 29, 2020. sites.udel.edu/materialmatters/2020/06/29/a-familiar-landscape-a-surrogate-for-ancestry-and-genealogical-legacy. Accessed 28 August 2022.
Save this work.
Start an account to add this work to your personal curated collection.
Work details
Help us improve the metadata.
Is something is missing?