Pinback button from SNCC
National Museum of African American History and Culture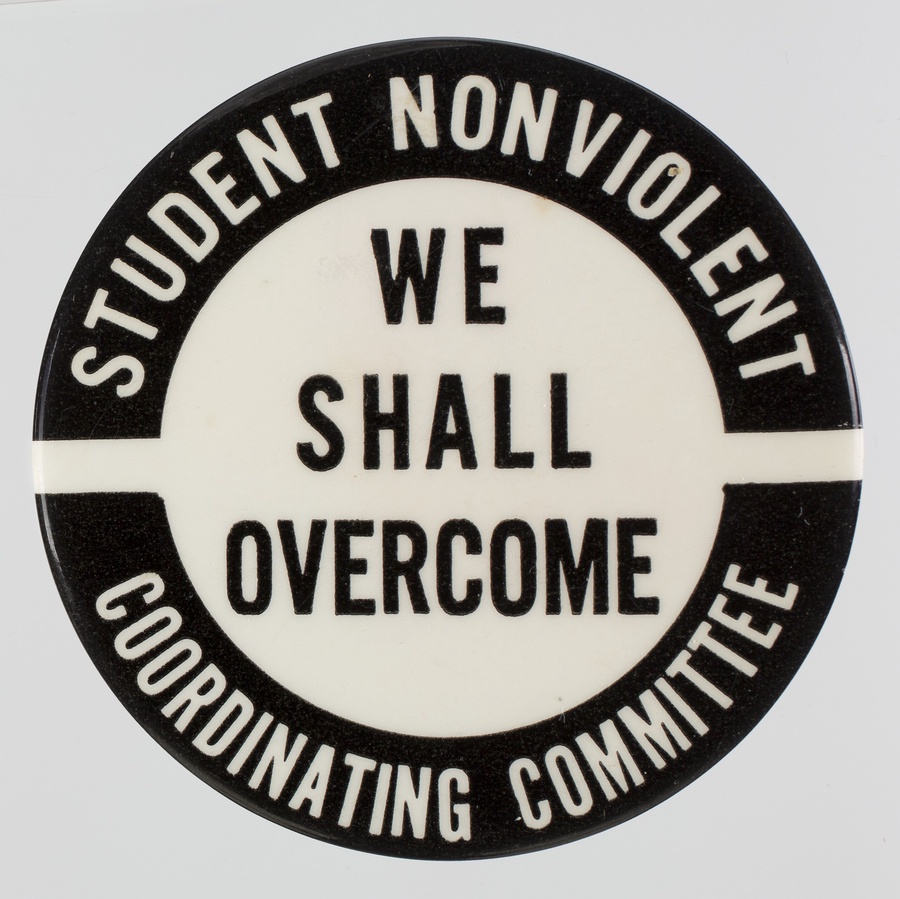 About the work
A black and white pin-back button with text. In two arcs around the top and bottom edges of the button face are black blocks with white text. In the middle, centered, is black text. The text reads: [STUDENT NONVIOLENT / WE / SHALL / OVERCOME / COORDINATING / COMMITTEE]. On the reverse are two small white stickers. One is round with the number [225] and the other rectangular with two lines of text: [rear / 6936]. The revers has a pin with a fastener.
Save this work.
Start an account to add this work to your personal curated collection.
Work details
Help us improve the metadata.
Is something is missing?