Poster for the NAACP anti-lynching campaign
National Museum of African American History and Culture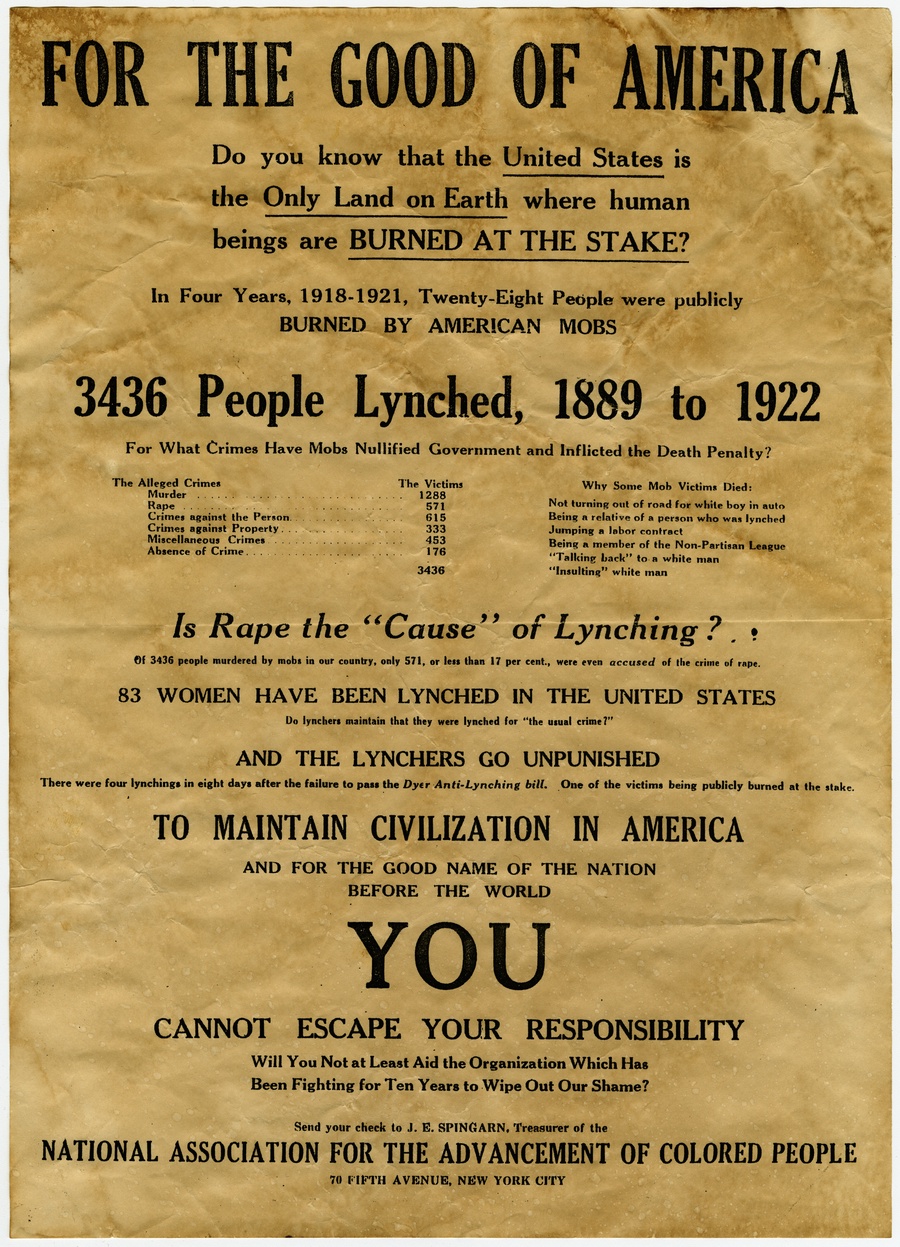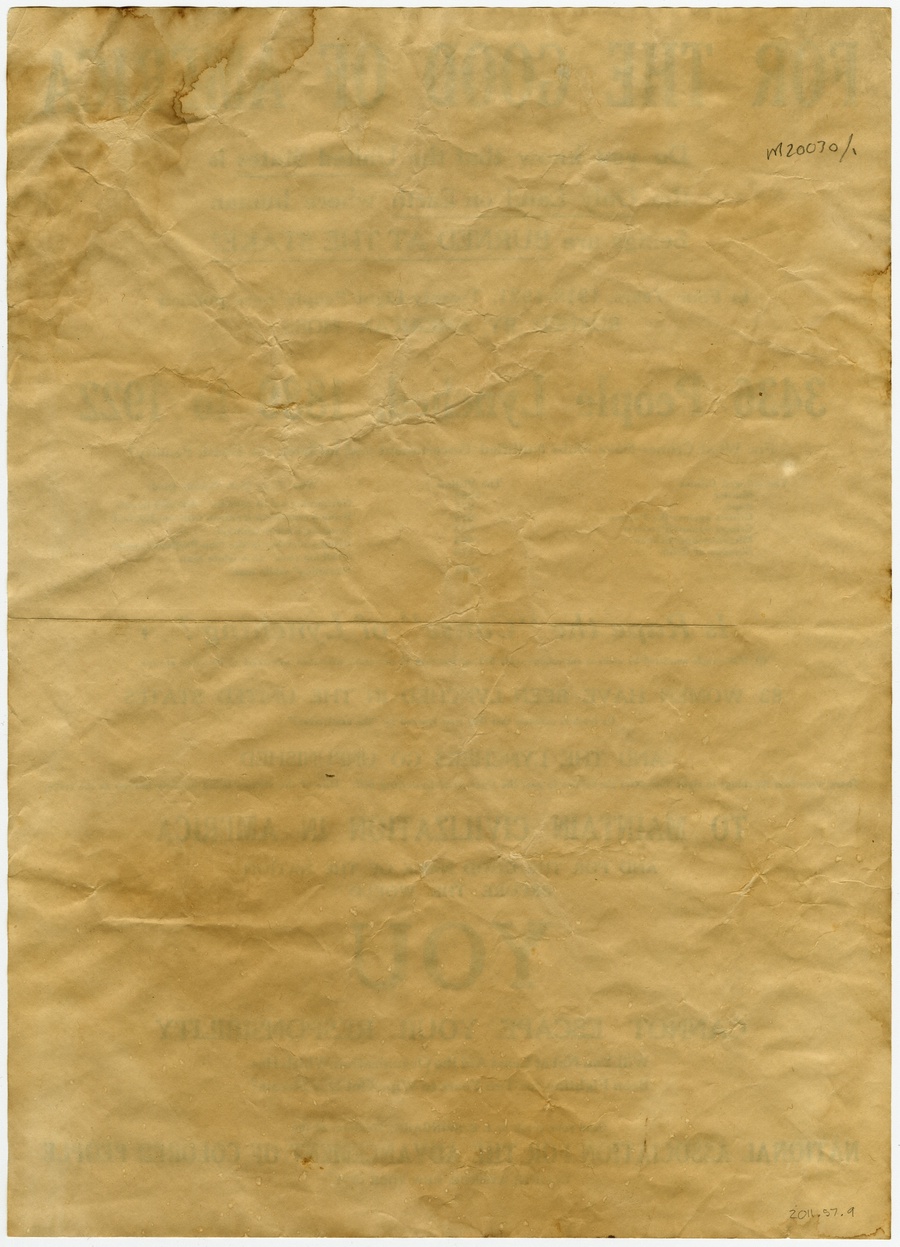 About the work
The public witnessing of the torture and loss of African American lives feels all too commonplace now and historically. The National Association for the Advancement of Colored People designed this poster in 1922 to show the number of people that were murdered through lynching. Mob-based lynchings happened outside of the justice system to African Americans who allegedly committed a crime simply because of the color of their skin. This poster was used by many as a tool during the late nineteenth to early twentieth centuries to try to put an end to Black people living in fear.
Save this work.
Start an account to add this work to your personal curated collection.
Work details
Help us improve the metadata.
Is something is missing?