Pinback button reading Teach the Children the Truth
National Museum of African American History and Culture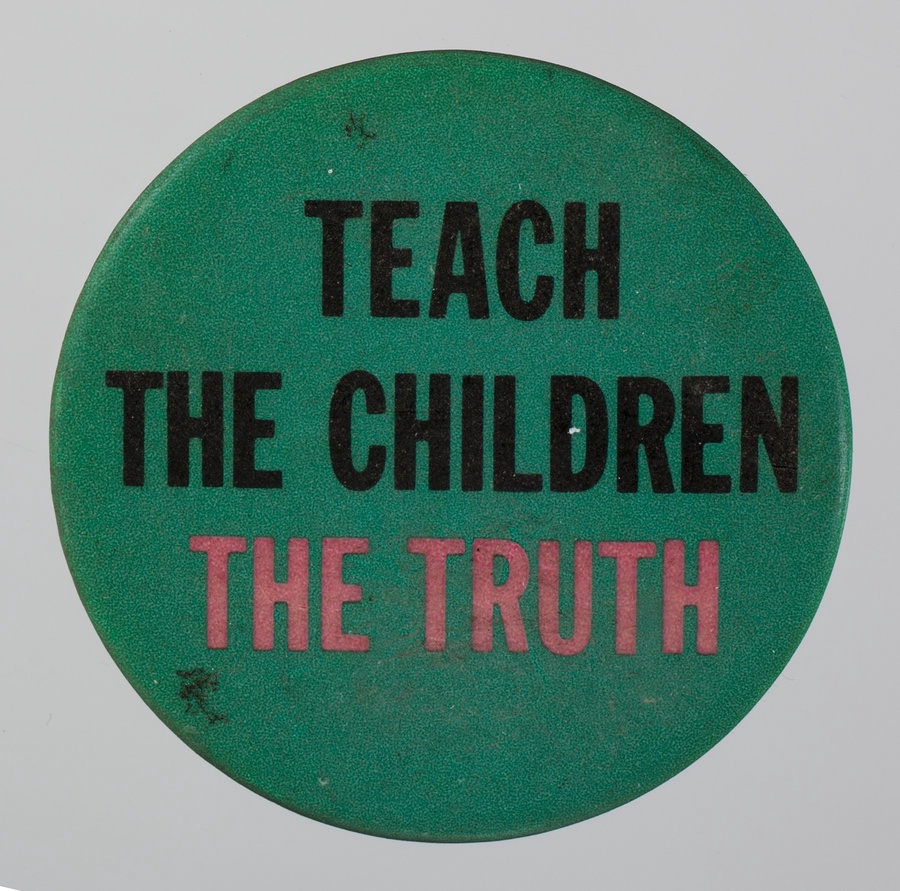 About the work
A green pin-back button belonging to Abiodun Oyewole. The button has a green background with black and pink type that reads: [TEACH / THE CHILDREN / THE TRUTH]. The back of the button has a single pin with a clasp.
Save this work.
Start an account to add this work to your personal curated collection.
Work details
Help us improve the metadata.
Is something is missing?